The supernatural thriller Lost Souls won points with Christian critics for its reverent portrayal of a Christian heroine, but was nevertheless slammed for its hokey story. Conversely, The Contender was praised for its well-plotted script but dismissed for a perceived attack on the Christian faith. Meanwhile, newcomers Get Carter, The Ladies Man, and Dr. T and the Women were deemed offensive and inartistic.
What's Hot
No one expected much from Lost Souls, an end-times flick that sat on the shelf for a year. But it performed fairly well at the box office, besting the crop of new films this week. The audiences were apparently more enthustastic than critics. "More hokey than horrific," says the U.S. Catholic Conference, "the tangled script of director Janusz Kaminski's heavy-handed film minimally develops its characters before surrendering to an ends-justifies-the-means conclusion." The one bright spot was lead character Maya Larkin (Winona Ryder), a devout Christian who discovers that atheist journalist Peter Kelson (Ben Chaplin) will be possessed by Satan and become the Antichrist. Peter T. Chattaway of B.C. Christian News says "Lost Souls does make at least one significant departure from other films of its ilk. Most demonic-possession movies, from The Exorcist to End of Days, revolve around protagonists who are losing faith or never had it in the first place. In Lost Souls … the story is told primarily through the eyes of Maya, who remains a true believer from beginning to end." Still, the movie falls prey to other errors of its predecessors, including incorrect prophecies and a passive role for God. Preview's John Adair notes that "none of the indications of Satan's possession of the Antichrist come from the Bible. … Starting [the film] with a quote from Deuteronomy Book 17, which is not related to the Bible's Book of Deuteronomy chapter 17, puts the religious background on questionable footing." Bob Smithouser of Focus on the Family was disappointed in God's invisibility: "For all of its talk of supreme spiritual warfare, the film gives Maya and Peter—two confused, distraught humans—entirely too much control over the proceedings."
What's New
The Ladies Man, a feature-length version of the Saturday Night Live sketch about a dirty-talking, promiscuous talk show host, disgusted Christian critics. "I hated, hated, hated this movie," says Phil Boatwright of the Dove Foundation. "It's a one-joke movie built around politically incorrect sexist humor. To assume that this film is attempting to mock such behavior is like thinking The Flintstones was an earnest portrait of prehistoric daily life." Tom Neven, editor of Focus on the Family magazine, can't understand "why any woman would want to come within a hundred yards of the repellent" main character, Leon Phelps. "The most repulsive element of The Ladies Man is its underlying message: the jilted husbands got what they deserved because they weren't providing their wives what Phelps could." Preview's Paul Bicking agrees that Phelps is impossible to root for. "[He] appears to be clueless about social morals and equates love with sex. He also seems clueless to his true assets, humor and a genuine concern for helping people." Not only does the film offend; it's not funny, either, says the U.S. Catholic Conference: "Director Reginald Hudlin stretches a thin premise to the breaking point, garnering only a few chuckles with the predictable, sluggish film."
Actor Gary Oldman made news this week by speaking out against The Contender, which he appears in as a Republican senator digging up dirt on Democratic vice-presidential nominee Laine Hanson (Joan Allen). He alleges that writer/director Rod Lurie recut the film into "a Goebbels-like piece of propaganda" that makes his character unsympathetic instead of the "only true patriot in the film" that Oldman felt he was. Christian critics agreed that the final version was quite politically slanted. "The lines of 'good' and 'bad' are clearly drawn," says Mary Draughon of Preview. "Conservatives wear the black hats and liberals the white hats. Senator Runyon's pro-life passion is presented as the rantings of a self-righteous fanatic, while Senator Hanson speaks eloquently of pro-choice rights." It isn't just Hanson's politics, though, that turned off Christian critics, but her attacks against religion. Draughon says Hanson is "a self-proclaimed atheist who worships in the 'chapel of democracy' and equates Jesus with the tooth fairy." The Dove Foundation's Phil Boatwright writes, "I can't think of any reason I'd recommend a film that states matter-of-factly, and without challenge, that God doesn't exist. When her little boy tells his grandpa that Jesus created everything, the atheistic elder refers to religious beliefs as fairy tales." Movieguide didn't like the movie much either, siding with Oldman in labeling it an "evil, mean-spirited, irrational piece of propaganda," but found at least one redeeming quality: "Hanson's strong points include her strict adherence to her personal moral principle about keeping her personal life private, even when it turns out to be inconvenient and it colors her role as a public servant." Crosswalk.com's Michael Elliott also liked this aspect, writing that the film "presents a moral issue which should resonate in our hearts. … Principles only mean something if you stand by them even when they are inconvenient. … Hanson risked her career and faced public humiliation on an issue of principle. Should we, in the course of our lives, do any less?" But Steven Isaac of Focus on the Family says Hanson picked a lousy principle to stick to: "For the record, one's 'private' life has everything to do with one's character. And one's character has everything to do with one's qualifications for leadership. Laine does make good points about sexual inequality and double standards, but DreamWorks would have you believe that character is driven solely by achievement and accomplishment. It is not."
Dr. T and the Women, which stars Richard Gere as a gynecologist who's having trouble keeping the many women in his life happy, also suffered some vicious reviews. "This disjointed, irritating and unbelievably silly spoof portrays women as either airheads or cold and deceitful," says Preview's Mary Draughon. The idea of "women looking forward to pelvic exams turns parody into fantasy," she adds. The U.S. Catholic Conference grumbles that "rambling, unfunny scenes and an underused ensemble cast fail to connect the random plot threads in director Robert Altman's loosely structured narrative that concludes with a cockamamie ending."
Sylvester Stallone returned to the theaters for the first time in three years with Get Carter, but no one seemed to miss him. Self-described "die-hard Stallone fan" Holly McClure of Crosswalk.com says simply: "This is a boring, depressing, sad movie that even the male Stallone fans in my audience were squirming at." The only silver lining McClure found was that "compared to most Stallone movies, there's a relatively low body count, without graphic bullets-ripping-through-flesh, slow-motion, blood-splattering violence." (This was intentional; Stallone said recently on The Rosie O'Donnell Show that he regrets the excessive violence of his earlier movies.) Other critics, however, found Stallone's brutal beatings plenty violent. In his role as mob enforcer Jack Carter, he takes brutal revenge against the people who killed his estranged brother. "Jack fights with a host of 'bad guys,' killing several in the process," reports Steven Isaac of Focus on the Family. "He tosses one man out an apartment window and to his death, smashing into the top of a parked car. He shoots another in the back. On and on the violence goes. … Once, his sister-in-law asks him to throttle back, saying that revenge 'doesn't work.' His cryptic response: 'Sure it does.'" Curtis D. Smith, guest reviewer for Christian Spotlight, agrees that Stallone hasn't retreated far enough from his old ways. It is simply a modern, politically correct makeover of Hollywood's typical anti-hero rather than a bona fide reformation of the action hero. … The filmmakers do make an attempt to portray a sense of good versus evil but the 'good guy' is simply the lesser of two evils."
Tigerland, a new World War II drama playing in limited release, also reaped criticism for excessive violence, as well as vulgarity. "There is a sweet and sad story in the middle of all this," says the Dove Foundation's Phil Boatwright, "but just know that when it's violent, it's fairly violent, and when it's crude, it's very crude. … [It's] probably the foulest language I've heard since Pulp Fiction." The sweet and sad story provided some measure of redemption, though. In a boot camp for Vietnam, one troublemaking soldier (Colin Farrell) helps gain honorable discharges for soldiers who are weak and would likely not survive battle. "The movie does well in making you feel for our soldiers and what they went through," Boatwright says, "and this was all before they even went to the actual war." Movieguide notes "an uplifting, redemptive and moral ending, and an excellent performance by Farrell." But Movieguide, too, says the movie is "irreparably marred by constant foul language," as well as "some anti-patriotic behavior by its positive role models."
Smiling Fish and Goat on Fire is the story of two orphaned young men who pursue new girlfriends after getting dumped. (The title comes from the nicknames their half-Native-American grandmother gave them when they were young.) "The high quality of the script and the acting ensemble are enough to give the movie's production and entertainment values four stars," says Movieguide, also noting "redemptive elements, including … an emotional Christian church service [and] a man singing the great Christian hymn, 'A Closer Walk With Thee.'" However, the movie's "many immoral elements, including foul language, marijuana use and fornication," lead Movieguide to caution viewers. Crosswalk.com's Holly McClure has a caution of an different sort: "I found the philosophy on life and dating very patronizing for males but obviously lacking insight into the female perspective. … It's interesting to me how so many of these 'dating' movies never delve into any spiritual or moral awareness with their partners. That lack of depth in a relationship translates onto the screen as a movie being wholly about men pursuing women for great sex, with little regard to anything else."
What's Noteworthy
Look for the documentary Into the Arms of Strangers: Stories of the Kindertransport to figure in this year's Oscar ceremony. Highly praised by most critics, the film "adds another significant panel to the growing body of films about the Holocaust," says Variety. Phil Boatwright of the Dove Foundation was also moved by the film. "A difficult movie to view, but a most important one," he says, calling it "erudite, perceptive, horrifying, and ultimately uplifting." The documentary tells the story of British families who took in more than 10,000 children who were at risk from the Nazi regime; although the program was intended as a temporary measure, most of the children never saw their parents again. Boatwright says it "features several survivors who detail their experiences and realize that their lives have had meaning. … While it reminds us of the black-hearted deeds some people committed during WWII, it also pays tribute to the merciful. And rest assured, you will come away from the theater reevaluating your own troubles."
Steve Lansingh is editor of TheFilmForum.com, an Internet magazine devoted to Christian conversation about the movies.
Related Elsewhere
See earlier Film Forum postings for these movies in the box-office top ten: Meet the Parents, Remember the Titans, The Exorcist, Almost Famous, and Best in Show.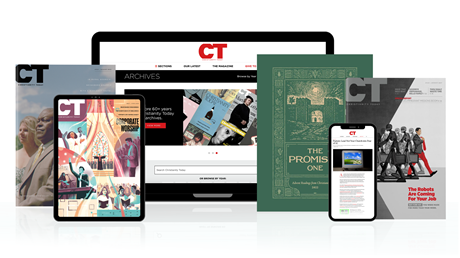 Annual & Monthly subscriptions available.
Print & Digital Issues of CT magazine
Complete access to every article on ChristianityToday.com
Unlimited access to 65+ years of CT's online archives
Member-only special issues
Subscribe
Whether Profaith or Anti This Week's Movies Aren't Worth Seeing
Whether Profaith or Anti This Week's Movies Aren't Worth Seeing