The Catholic order of the Missionaries of Charity (MC), founded by Mother Teresa, has been severely embarrassed by allegations that four children in one of its shelters in Calcutta have been subjected to cruelty.
A nun has admitted the incident and the order's superior, Mother Nirmala, has apologized. But the issue has received more media attention abroad than it has in India itself.
Sister Francesca, the sister-in-charge of the MC Mahatma Gandhi Welfare Center for street children in Central Calcutta, has been charged in connection with one of the claims and is to appear in court this month.
After being charged by the police last month, Sister Francesca was given conditional bail.
Senior Catholic Church sources in India told ENI they knew little about the allegations. Church officials who knew of the incidents treated it as an "aberration" that should be seen in the context of love and care extended by the MC nuns to the "poorest of the poor."
"The people of Calcutta love Mother Teresa and her congregation so much that even the media has not given much publicity to the shocking crime," said Rabiel Mallick, assistant director of the Christian Institute for the Study of Religion and Society in Calcutta.
The issue came to police attention when the father of Kavery, one of the children burnt by Sister Francesca, took legal action against the nun last month.
According to the child, she and three others were playing inside the MC center when Sister Francesca accused them of stealing and heated a knife on an electric heater, then pressed it onto the hands of the four children.
Sister Nirmala said in a statement late last month: "We, the Missionaries of Charity, regret this unfortunate incident. We will continue caring for the children ...
1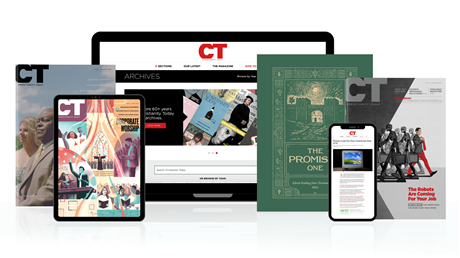 Find hope and historical insight. For a limited time, explore 60+ years of CT archives for free!
Daily devotions from Timothy Dalrymple during this pandemic.
Hundreds of theology and spiritual formation classics from Philip Yancey, Elisabeth Elliot, John Stott, and more.
Home delivery of new issues in print with access to all past issues online.
Join now and get print issues access to archive PDFs.
Nun Admits Cruel Treatment of Children
Nun Admits Cruel Treatment of Children