Pat Robertson in deep trouble after defending China's one-child policy
The founder of the Christian Coalition and the Christian Broadcasting Network is practically being excommunicated by his colleagues in the Religious Right. The broadcaster appeared on CNN's Wolf Blitzer Reports Monday evening and was asked why he supports improved trade relations with China when the country's one-child policy in effect mandates abortions. "Well, you know, I don't agree with it," he began, presumably referring to the one-child policy. Then he continued with a lengthy defense of the policy.
But at the same time, they've got 1.2 billion people, and they don't know what to do. If every family over there was allowed to have three or four children, the population would be completely unsustainable.

Right now, they run the risk of a tremendous unemployment. There are some antiquated factories that the government owns that have to be shut down that is going to put hundreds and hundreds of thousands of people out of work. And the leadership is like on a teeter-totter board, they can fall off if the population gets too restive.

So, I think that right now they're doing what they have to do. I don't agree with the forced abortion, but I don't think the United States needs to interfere with what they're doing internally in this regard.
Yes, that's Pat Robertson saying that the United States shouldn't interfere with China's mandatory-abortion policy. Fortunately. Blitzer is a good interviewer and followed up. "But in effect, won't your critics on the right be saying that Pat Robertson is justifying abortions in China?" he asked.
"Well, I just think they need to get involved in what's happening," Robertson replied. He then continued with a brief discourse ...
1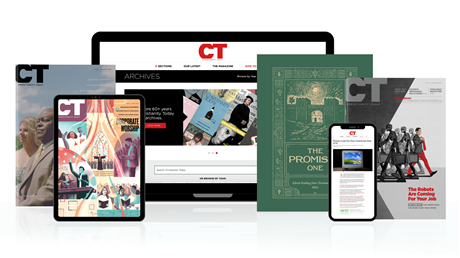 Find hope and historical insight. For a limited time, explore 60+ years of CT archives for free!
Daily devotions from Timothy Dalrymple during this pandemic.
Hundreds of theology and spiritual formation classics from Philip Yancey, Elisabeth Elliot, John Stott, and more.
Thought journalism that inspires you to think more deeply about your faith.
Did Pat Robertson Just Defend China's One-Child Policy?
Did Pat Robertson Just Defend China's One-Child Policy?