The Catholic Commission for Justice and Peace (CCJP) has blamed the death of a university student in Harare last week on the use of brutal force by the national police force, the Zimbabwe Republic Police (ZRP).
Batanai Hadzidzi, a 21-year-old student at the University of Zimbabwe in Harare, died April 9 after being bludgeoned by baton-wielding policemen deployed to the campus to crush student demonstrations over low government grants for students.
Students receive grants of the equivalent of US$130 maximum a term. However, three meals a day from the newly privatised university canteen cost US$144 a term.
The police stormed the university campus shortly after 1 a.m. on April 9, after running battles with the students throughout the previous day.
The university's vice-chancellor, Graham Hill, and university students have blamed the police for using excessive force to break up what they described as peaceful demonstrations.
Several students were injured when officers fired pellets and tear-gas into residence halls and on the campus grounds. Thirty-four students were arrested and have since appeared in court on charges of public violence.
The police have denied killing Hadzidzi, claiming he was trampled in a stampede of fleeing students.
Tarcisius Zimbiti, director of the CCJP—a human rights group supported by the Roman Catholic Church—said in a statement that brutal force was an unacceptable means of creating order. "This has resulted in the untimely death of one of the students," said Zimbiti. "A culture of violence does not build a united family."
The CCJP called on Herbert Murerwa, Zimbabwe's minister of higher education, as well as the university council and senate and the Student Executive Council to create an environment conducive to dialogue.
"Differences are bound to exist in communities, but it is only a high level of tolerance that can help resolve difficult situations," said Zimbiti. "The CCJP appeals to all stakeholders to change their approach to resolving conflicts.
"We recommend that they engage more in mediation, negotiation and peace-building tactics. Let us remember that violence begets violence whilst tolerance begets peace."
Two days after Hadzidzi's death, police broke up a protest over police brutality by students at the National University of Science and Technology in Bulawayo, 288 miles southwest of Harare. Several students were injured in the clashes.
Although calm has since returned to the University of Zimbabwe campus, Zimbiti said the institution was losing its academic reputation because of constant violence. Many parents were considering sending their children to neighboring countries, he said.
Since the late 1980s, the university has been a hotbed of student activism and anti-government protests, which have often resulted in clashes with the police.
Andrew Wutawunashe, a pastor of the Evangelical Fellowship in Zimbabwe, called for a government inquiry into the death of Hadzidzi. He told ENI: "The church does not condone violence by the police on an innocent student. The death must be investigated and serious action should be taken against the culprits, especially when you consider that the police are supposed to uphold law and order."
Wutawunashe said the university had been at the center of the struggle for the liberation of Zimbabwe. "It is important for the current leadership and politicians of the present day to listen to the voice of conscience. Most of our leaders joined the struggle from the university." He was referring to the struggle in the 1970s that led to Zimbabwe's independence in 1980.
Kevin Thompson, pastor of the Presbyterian Church in Bulawayo, said Christians were outraged by the brutality of the police, including assaults by ZRP officers on members of the opposition Movement for Democratic Change.
Writing in the Daily News, a Harare newspaper, Thompson said: "Police officers masquerade as enforcers of justice and truth and defenders of the people of Zimbabwe, yet their compliance with their callous benefactors [the government] has lost them the respect of the nation."
Over the past few years, ZRP officers have been accused of human rights abuses as well as numerous "accidental" shootings of innocent civilians.
In 1998 policemen chasing suspected thieves fired into a crowd in the Harare city center, killing a fruit vendor and wounding a woman pedestrian. The incident touched off a wave of riots resulting in the destruction of buildings and vehicles, including a police car.
Also in 1998 police at a roadblock in Harare shot dead a woman in a commuter bus. The ZRP said the officer intended to shoot at a motorist who had tried to evade the roadblock, but the bullet ricocheted off the tarmac and hit the woman.
During a soccer match last year between South Africa and Zimbabwe at the National Sports Stadium, police fired tear-gas into the crowd, causing a stampede which left 13 people dead.
Human rights and civic groups have urged the ZRP to make intensive training in the proper use of firearms and handling, compulsory for its officers.
Related Elsewhere
Christianity Today's earlier coverage of Zimbabwe includes:
Conscience, Not Violence, Must Rule Zimbabwe, Says Catholic Priest | Oskar Wermter warns that country is drifting into civil war. (Apr. 12, 2001)

War Veterans Occupy Church on Zimbabwean White-Owned Farm | "We just want to pray and leave politics alone," says evicted pastor. (Apr. 2, 2001)

Priest Horrified as Zimbabwe Politician Compared With 'Son of Man' | Incident is not the first such comparison in Zimbabwe politics. (Apr. 2, 2001)

Evangelicals Attempt to Defuse Crises | While decrying land redistribution program, president of Evangelical Fellowship of Zimbabwe stepping down after financial dispute. (Mar. 22, 2001)

Catholic Clergy Concerned About Workers on Zimbabwe's White Farms | "This is no longer a free country," says Conference of Religious Superiors. (Mar. 22, 2001)

Clergyman Forced to Leave Zimbabwe After Criticizing Mugabe Government | Authorities revoke work permit of Presbyterian missionary who accused the government being involved in killings. (Mar. 19, 2001)

Zimbabwe Church Officials Tell Mugabe to Respect Judiciary and Rule of Law | Catholics, Baptists, and others criticize presidential pressure on Supreme Court. (Mar. 19, 2001)

Churches Call for Inquiry Into Zimbabwe's Pre-Election Violence | "In the meantime, accept the election results" says Zimbabwe Council of Churches (July 14, 2000)

Zimbabwe President's Party Refuses to Join Church-Sponsored Talks to End Violence | At least 10 dead in country's escalating political violence (May 2, 2000)

Evangelicals Abstain from Zimbabwe's Interfaith Body | Christian group opposes blending of Christianity and traditional African religion. (Apr. 18, 2000)

Church Council Urges Swift Resolution of Zimbabwe's Row over White Farms | Land redistribution must be done "in a systematic, just and transparent manner" (Mar. 23, 2000)

Zimbabwe's Black Anglican Priests Claim Exclusion at White Ceremonies | Four priests resign, alleging widespread racism (Nov. 24, 1999)

Gun-Toting Missionaries Given Light Sentences (Nov. 15, 1999)

Missionaries or Mercenaries? (May 24, 1999)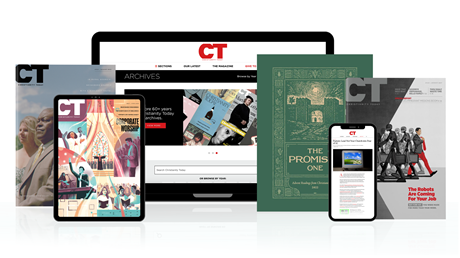 Subscribe to Christianity Today and get access to this article plus 65+ years of archives.
Home delivery of CT magazine
Complete access to articles on ChristianityToday.com
Over 120 years of magazine archives plus full access to all of CT's online archives
Subscribe Now
Zimbabwe Christians 'Outraged' at Police Role in Student's Death
Zimbabwe Christians 'Outraged' at Police Role in Student's Death