Church officials and leading defenders of human rights have praised Leon Sullivan, a leading figure in U.S. efforts to end South Africa's system of apartheid, for his long commitment to making corporations more responsible for ethical conduct. Sullivan, an African American and ordained Baptist minister, died on April 25 of leukemia at the age of 78 in Scottsdale, Arizona.
Sullivan was best known for creating the Sullivan Principles, a set of ethical guidelines later signed by officials from more than 125 US corporations working in South Africa. The principles pledged the corporations to practice racial non-discrimination in their South African operations and to opposing apartheid.
The principles enshrined a set of corporate practices that boldly challenged the apartheid system then in force by calling for racial desegregation in the workplace—including in cafeterias and toilets—equal pay for equal work, the promotion of more non-whites to better positions, and improved housing, schooling, recreation and health facilities for workers.
But while the Sullivan Principles, drafted in 1977, were hailed at the time by many people defending human rights, Sullivan eventually abandoned them as not going far enough, saying the white South African government of the time was not doing enough to end apartheid.
In the 1980s, he called on corporations to pull out of South Africa and pushed for US sanctions against the country, according to the International Herald Tribune.
"There is no greater moral issue in the world today than apartheid," Sullivan said in 1987. "Apartheid is against the will of God and humanity."
Indeed, there were those in the anti-apartheid movement—including church activists—who said the Sullivan Principles were too little, too late.
Some of the same criticism has been leveled against the "Global Sullivan Principles" which Sullivan developed late in his life in an attempt to make corporations more socially responsible as globalization and economic expansion gathered pace.
"The Global Principles would have been 'cutting edge' 10 years ago," said Diane Bratcher, a spokeswoman for the Interfaith Center on Corporate Responsibility (ICCR), a New York-based association of 275 Protestant, Roman Catholic and Jewish institutional investors which pressures companies to be socially and environmentally responsible.
"But already, there are codes of conduct that are much stronger and much clearer on issues such as the actual monitoring of factories," she says, adding that the principles did not address such controversial issues as the right of workers to set up and join unions.
But Bratcher praised Sullivan, describing him as a prophet to those in positions of power.
"He could take ideas that were on the [political] left and talk to corporate heads and say why it was important to observe human rights, for example. Certain people could hear his voice," she said.
"While he was not in the vanguard, there are different kinds of prophets that are needed [in social movements]," she said. "He was a great man, who was able to speak to certain segments of society."
The U.N. secretary general, Kofi Annan, who had worked with Sullivan on the global principles, released a statement praising him for the "bold and innovative role he played in the global campaign to dismantle the system of apartheid in South Africa." He also singled out Sullivan's long-time commitment "to improving education, fighting Aids and building up civil society in Africa."
"Reverend Sullivan showed us all how much one individual can do to change lives and societies for the better," Annan said.
According to Associated Press, Jesse Jackson, a leading civil rights leader, described Sullivan as "a tremendous source of hope and vitality and moral authority."
Sullivan, a native of Charleston, West Virginia, was a graduate of West Virginia State University and studied theology at Union Theological Seminary in New York City. He was pastor for 38 years of the Zion Baptist Church in Philadelphia, where he was known for his social activism and his commitment to economic development and self-help within the African American community.
His work on the Sullivan Principles in South Africa in part grew out of his experience as the first black member of the board of the General Motors. In 1992, then-President George Bush awarded Sullivan the presidential Medal of Freedom, one of the nation's highest honors.
Related Elsewhere
Other obituaries are available from The Arizona Republic, The New York Times, The Washington Post, San Francisco Chronicle, The News Journal (Wilmington, Delaware), Panafrican News Agency, Star Tribune (Minneapolis, Minnesota), The Philadelphia Inquirer, Reuters, Associated Press, and UPI.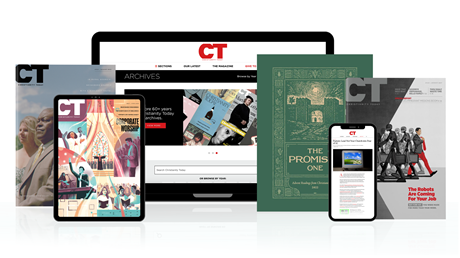 Annual & Monthly subscriptions available.
Print & Digital Issues of CT magazine
Complete access to every article on ChristianityToday.com
Unlimited access to 65+ years of CT's online archives
Member-only special issues
Subscribe
Leon Sullivan Dies at 78
Leon Sullivan Dies at 78