The Greek Orthodox Church has elected Irineos I as the new patriarch of Jerusalem, overcoming strong Israeli efforts to block his candidacy.
The bishop has now become one of the most powerful Christian leaders in Israel—head of the church that is guardian of most of the holy sites.
The Greek Orthodox Church is also the biggest landowner in the Holy Land, with holdings stretching from Jerusalem to the West Bank and Gaza Strip.
Irineos, 62, born on the Greek island of Samos, was elected on August 13 in two rounds of voting, eight months after the death of the previous patriarch, Diodoros I. In the first round, 50 priests chose three candidates from a list of 15. Then 17 bishops voted in the second round to elect the patriarch.
For four months, Israel tried to block Irineos and four other candidates from the ballot.
Members of the 100,000-strong Greek Orthodox community of Arabs in the Holy Land believe Israel's efforts were an intervention to prevent a pro-Palestinian patriarch from being elected.
The election result was a great disappointment for the Israeli government, said Jerusalem based Rabbi David Rosen, a leading Israeli inter-faith activist.
"Irineos is seen as less amenable and less willing [than other nominees] to kow-tow to Israeli interests. This result proves the real futility of the effort [to block his election] and [the] assumption you can draw the map to suit your own political interests."
Rosen said that by trying to intervene in the process, Israel had probably ensured that Irineos would be less sympathetic towards the Jewish State.
"If someone had tried to keep me out of the position, I'm not sure I would have a great love for Israel either," Rosen said.
Under a law dating back to the sixth century emperor Justinian, ...
1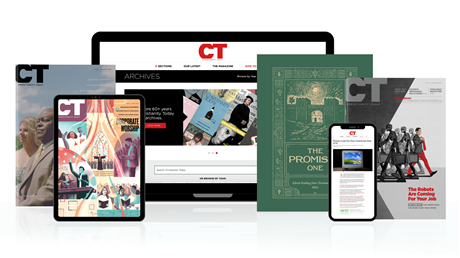 Find hope and historical insight. For a limited time, explore 60+ years of CT archives for free!
Daily devotions from Timothy Dalrymple during this pandemic.
Hundreds of theology and spiritual formation classics from Philip Yancey, Elisabeth Elliot, John Stott, and more.
Thought journalism that inspires you to think more deeply about your faith.
"Despite Israeli Objections, Irineos Is New Greek Orthodox Patriarch"
"Despite Israeli Objections, Irineos Is New Greek ...