Preparing for the coming of a refreshing soft drink
The world's largest Advent calendar was unveiled Friday in Birmingham, England. The billboard-sized calendar, 180 feet wide by 50 feet high, hangs on the town's city hall. Each night at 6 o'clock, one of its windows pops open to reveal something inside (exactly what's inside isn't being revealed by any media). The calendar, however, is more than the size of a billboard; it is a billboard. The focus isn't Advent, it's Santa and Coca-Cola (the beverage company paid for the calendar). Coca-Cola's U.K site promises to have more information about the Advent calendar on its site, but hasn't done anything yet.
The Birmingham display is only the latest in a trend of secularized Advent calendars. The Washington Times sent a reporter to find Christian Advent calendars (Advent, you'll remember, is a time of preparing for Christ's coming). It wasn't easy. One store offered 16 different calendars: only one "was of a quasi-religious nature, showing angels hovering over a Christmas tree." A Barnes & Noble store also offered only one religious Advent calendar. Borders didn't have any. "What we are seeing is the neutering of Christmas and Easter in everything from calendars to commercial establishments," says Catholic League communications director Patrick Scully. "Advent calendars now feature Teddy Bears instead of religious imagery." (Thanks to HolyWeblog for noting this story.)
Not everything bad this Christmas is secular. Christians are protesting a Christmas display at the Edinburgh Dungeon. It's not the elves impaled on spikes, robins roasting on an open fire, or Santa Claus boiling in a witch's cauldron. It's the center of the display, where Satan has replaced his anagram, Santa, in greeting visitors. "Glorifying and promoting the occult as a Christmas attraction is not only very tasteless but sad and very dangerous," Colin Hart, director of the Christian Institute, tells The Scotsman. Dungeon manager Scott Williamson, 24, says not to worry. "From a holier-than-thou perspective, I can see why the churches are upset," he says. "We have turned the nice idea of Santa's Grotto into something bad but we are not out to offend anyone. … There is a slight occult idea behind it, but we are not trying to promote devil worship."
Speaking of Satanism, some group named Hacking for Satan attacked dozens of church Web sites last week. Examples of their work, which includes silly sayings like "Satan represents indulgence, instead of abstinence," can be seen here and here, including a list of all the churches hit.
Carolyn Risher, mayor of Inglis, Florida, has a solution for fighting Satan in her community. She has issued a proclamation against him. "Be it known from this day forward that Satan, ruler of darkness, giver of evil, destroyer of what is good and just, is not now, nor ever again will be, a part of this town of Inglis," she wrote.
Satan is hereby declared powerless, no longer ruling over, nor influencing, our citizens.
In the past, Satan has caused division, animosity, hate, confusion, ungodly acts on our youth, and discord among our friends and loved ones. NO LONGER!
The body of Jesus Christ, those citizens cleansed by the Blood of the Lamb, hereby join together to bind the forces of evil in the Holy Name of Jesus. We have taken our town back for the Kingdom of God. We are taking everything back that the devil ever stole from us. We will never again be deceived by satanic and demonic forces.
As blood-bought children of God, we exercise our authority over the devil in Jesus' name. By that authority, and through His Blessed Name, we command all satanic and demonic forces to cease their activities and depart the town of Inglis.
As the Mayor of Inglis, duly elected by the citizens of this town, and appointed by God to this position of leadership, I proclaim victory over Satan, freedom for our citizens, and liberty to worship our Creator and Heavenly Father, the God of Israel. I take this action in accordance with the words of our Lord and Savior, Jesus Christ, as recorded in Matthew 28:18-20 and Mark 16:15-18.
Risher wrote up the document Halloween night and made five copies. She keeps one in her office. The other four are in hollow fenceposts (painted with the words "Repent, Request, Resist") at the four entrances to the town. Some in the community are raising eyebrows about church and state issues, but Risher is convinced she has the town's backing.
Other stories
Anglican Church of Australia:
War on Terrorism:
Education:
Other stories of interest:
Related Elsewhere
See our past Weblog updates:
November 30 | 29 | 28 | 27 | 26
November 21 | 20 |19
November 16 | 15 | 14 | 13 | 12
November 9 | 8 | 7 | 6 | 5
November 2 | 1
October 31 | 30 | 29
October 26 | 25 | 24 | 23 | 22
October 19 | 18 | 17 | 16 | 15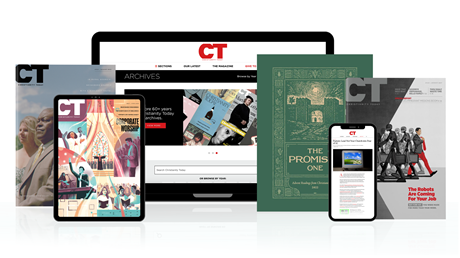 Subscribe to Christianity Today and get access to this article plus 65+ years of archives.
Home delivery of CT magazine
Complete access to articles on ChristianityToday.com
Over 120 years of magazine archives plus full access to all of CT's online archives
Subscribe Now
While You're Waiting for Jesus, How About a Nice Cola?
While You're Waiting for Jesus, How About a Nice Cola?