Over 2,000 fighters from the extremist Muslim Laskar Jihad were foiled in their attempt to attack Christians of Tentena who have fled recent fighting in the Poso region of Central Sulawesi in Indonesia.
After a five-day campaign that saw the jihad force sack four villages with bulldozers and other heavy vehicles, the plan was to attack Tentena on December 1. But at 4:30 p.m. on November 30, five truckloads of army troops arrived at Tentena to provide protection, then drove to Poso to guard other villagers.
Still, the danger of massacre remains high to Tentena-area Christians, who number more than 30,000.
The conflict escalated in November in this volatile area of central Indonesia, which has seen three years of Muslim-Christian fighting and 2,500 deaths. Laskar Jihad forces, apparently trained by Afghan and Pakistani militants, launched a major offensive on November 25, overrunning four villages in the Poso area: Patawunga, Tangkura, Sangginura, and Dewua.
An urgent appeal to the Minister of Defense and Security was issued by the Synod of the Christian Church of Central Sulawesi in Tentena. The Rev. Tobondo and the Rev. Sigilipu-Saino wrote on November 29, "On behalf of the entire church membership in Poso area, we hereby inform you that we are at this very moment being terrorized and attacked by rioters from every side." They concluded bleakly, "Please help us, sir, in a matter of hours/minutes, the rioters are going to enter Tentena and finish us off."
For once, Jakarta acted swiftly. Following a Cabinet meeting on the morning of November 30, the order was given to defend Tentena. By 4:30 that afternoon, the army had arrived in sufficient numbers to deter an attack.
"To some of us, this is seen as not far short of a miracle, especially if we consider the usually longer time the military and the police force respond to such situations," said a local Christian.
However, the force has not remained in Tentena, but gone on to Poso in an attempt to defend more isolated Christian villages. At midnight on December 1, jihad fighters attacked the villages of Bategencu and Sepe, situated between Poso and Tentena. According to sources, this caused a panic in Tentena 22 miles. Some Christians rushed to the villagers' aid. Soldiers from Poso also arrived, sustaining five casualties.
Perhaps in response to the on-going violence, Mr. Yuhhoyono, the security minister in Jakarta, announced on December 4 that a further 4,000 troops will be sent to Poso immediately and issued an order to expel anyone that does not have a valid reason to be in the area. It is thought this is a move to get rid of the Laskar Jihad force, who are not made up of local Muslims. This welcome resolve from Jakarta may also be due to the efforts of international Christians pressuring the Indonesian government to prevent further carnage. But some local Christian leaders are skeptical of the government's promises of protection.
The area remains tense with Laskar Jihad forces threatening a "bloody Christmas."
"We're all pretty sure this recent escalation of violence is due to the arrival of international terrorists from Afghanistan and Pakistan, teaching the local fighters to make bombs and weapons, and bringing money to buy more sophisticated arms, but the government is just standing by watching all this instead of intercepting it," said a pastor in Poso.
Laskar Jihad—an extremist Muslim organization that has also been attacking Christians in Maluku in eastern Indonesia—operates openly in Indonesia, its members often collecting money on street corners for "jihad." Eyewitnesses report that they even are collecting on Java island and claiming that "Christians are raping Muslim women in Poso and have declared holy war on all Muslims." The Laskar Jihad leader, Ja'far Umar Thalib, wants Indonesia to become an Islamic state—a goal not shared by the vast majority of the country's 180 million Muslims.
Related Elsewhere
Laskar Jihad even has a Web site. "Onward to Poso!" is one of the headlines.
More articles on the Sulawesi threats are available at Yahoo's full coverage area on Indonesia.
Voice of the Martyrs, Christian Aid, International Christian Concern, World Evangelical Alliance, The Barnabas Fund, and Project: Open Book are also updating their sites with news on the attacks.
Previous Christianity Today stories about Indonesia include:
The Hard-Won Lessons of Terror and Persecution | Overseas Christians reflect on painful experiences (Sept. 26, 2001)
Persecuted Indonesian Christians Evacuated | International Christian Concern and Christian Aid raising $1.2 million to rescue 7,000. (Mar. 19, 2001)
Indonesian Province's Anniversary Protest Controlled | Violence was anticipated from independence fighters who massacred non-Papuan Christians last month. (Dec. 4, 2000)
Christians and Muslims Still Fighting, Dying in Ambon | Governor, others decline to intervene in jihad attacks. (Oct. 4, 2000)
Indonesian Island Attacks Go Unnoticed | World ignoring plight of Christians in Ambon, visitors say. (Aug. 21, 2000)
Article continues below
Daily Life in the Maluku Islands: Chaos, Fear, and the Threat of Violence | Christians plead for international monitoring to prevent Jihad raids, and more aid for refugees. (Aug. 1, 2000)
Churches Pressure for Swift Action to Calm Maluku Violence | Indonesian army joining in attacks on Christians. (July 21, 2000)
Indonesian Religious Riot Death Toll Dwarfs 30 New Corpses | Death count has passed 1,700. (Mar.3, 2000)
Maluku Islands Unrest Spreads to Greater Indonesia | Violence on Lombok Island may hasten government intervention. (Jan. 25, 2000)
Ministries Intensify As East Timorese Refugee Camps Grow | Evangelicals working furiously to meet physical and spiritual needs. (Sept. 6, 1999)
Dozens Die in New Clashes | 95 killed in religious riots in Maluku province. (Mar. 1, 1999)
Christians Killed, Churches Burned | Muslim mobs vent their rage against Indonesian Christians. (Jan. 11, 1999)
Muslim Mobs Destroy Churches | 10 Protestant churches severely damaged in riots. (Sept. 16, 1996)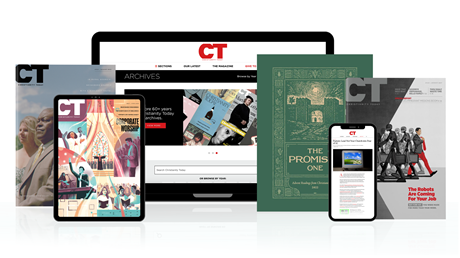 Annual & Monthly subscriptions available.
Print & Digital Issues of CT magazine
Complete access to every article on ChristianityToday.com
Unlimited access to 65+ years of CT's online archives
Member-only special issues
Subscribe
Christians Under Threat in Central Indonesia
Christians Under Threat in Central Indonesia