true
The heroics of passengers aboard September 11's Flight 93, as well as the pain felt that day, have inspired both secular and Christian recording artists.
The hijacked plane crashed in Pennsylvania after a handful of passengers told phone operators and loved ones that they planned to fight back. Todd Beamer, a devout Christian and Wheaton College grad, was one of those callers. His last words are now a household saying: "Let's roll."
The phrase became a rallying cry for Americans and is now the title shared by two songs from very different artists: dc Talk and Neil Young.
After reading an article on Beamer, long-time rocker Young wrote and recorded "Let's Roll" in two days. The track was quickly copied and began arriving at radio stations last week.
The song is a graphic, imaginary account of the struggle aboard Flight 93: "I've got to put the phone down / And do what we gotta do / One's standing in the aisleway / Two more at the door / We've got to get inside there / Before they kill some more."
Young's song includes little reflection on the happenings of September 11 except for noting that there may be no answer for why it happened. There are no direct references to God, though Young's fictional narrator does ask for forgiveness "for what we gotta do." He ends on the concept that "One thing is true / You've gotta turn on evil / When it's coming after you."
The dc Talk tribute is the title track for an upcoming benefit album for The Todd M. Beamer Foundation, established by Beamer's wife, Lisa. In addition to a group reading of the Lord's Prayer, the album will also include the original "I See You in His Eyes" performed by Christian artist Nicole C. Mullen.
Both "Let's Roll" and "I See You in His Eyes" were written by the album's producer Tony McAnany (who most recently produced Jennifer Knapp's The Way I Am). McAnany is a friend of the Beamers'.
The dc Talk song begins in a patriotic rather than religious vein. "Blue, white, and red / Red, white, and blue / We'll hold you high / One nation true," the group sings.
The second verse turns spiritual: "Now's the time / To lift our souls / to remember how / We came to be." The song calls for Christians to reach out for God's strength and to revive the country's faith in him: "Let's roll, let's fight, let's show the world what's right."
Mullen's ballad addresses love and sacrifice in the face of evil. "God gave you courage that day / To save life, not take it away," Mullen sings. "And when you gave your own / The Father welcomed you home."
Songs based on Flight 93's heroism are only a few of the musical tributes coming from September 11's tragedy.
The Gospel Music Association (GMA) has gathered a long roster of Christian artists—including Michael W. Smith, Amy Grant, CeCe Winans, Steven Curtis Chapman, Phil Keaggy, Ginny Owens, and dc Talk—to record the original song, "In God We Trust." The anthem-style pop song will debut in January during a one-hour Salem Communications radio special hosted by Smith. Gravity Records expects to release a single in February; proceeds will go to September 11 charities.
Michael Jackson has assembled a collection of mainstream artists (including Tom Petty, Celine Dion, and Ricky Martin) for a "We Are the World"-style chorus. "What More Can I Give" will benefit victims and their families.
Paul McCartney has already released a single, "Freedom," which he wrote in New York soon after the attack. Proceeds will benefit New York's police and fire departments. The song's lyrics are simplistic and repetitive.
Perhaps the most provocative and stirring September 11 tribute was written by country artist Alan Jackson. In "Where Were You?," Jackson details various reactions (from buying a gun to praying for strangers) exhibited by Americans when they heard the news.
The song is the first single from Jackson's album Drive, which will be released January 15. In recent weeks, the song has been on constant rotation at country stations, has been Jackson's quickest song to reach the Billboard top five, and has received glowing praise. In fact, the song's lyrics have been entered into the official U.S. Congressional Record.
"Did you call up your mother and tell her you love her? Did you dust off that Bible at home?" the lyrics ask. "Or did you just sit down and cry?"
As Jackson asks these questions, his chorus reveals where he found the answer that day:
I'm just a singer of simple songs; / I'm not a real political man … / But I know Jesus and I talk to God / And I remember this from when I was young / Faith, hope, and love are some good things He gave us / And the greatest is love.
Todd Hertz is the assistant online editor for Christianity Today.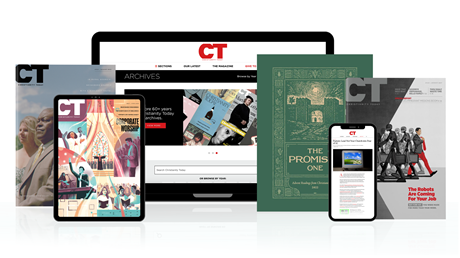 Subscribe to Christianity Today and get access to this article plus 65+ years of archives.
Home delivery of CT magazine
Complete access to articles on ChristianityToday.com
Over 120 years of magazine archives plus full access to all of CT's online archives
Subscribe Now
In Perspective: 'Singer of Simple Songs'
In Perspective: 'Singer of Simple Songs'