In spite of church leaders' hopes that peace would follow early December elections in this island nation torn by years of ethnic conflict, renewed violence has broken out between rebel Tamil forces and the government.
At least 16 people have died in an attack by Tamil Tiger rebels on a military base and at a police station, and through return strikes by the Sri Lankan military forces, the BBC reported.
Shortly before, Christian leaders had expressed optimism that Prime Minister Ranil Wickramasinghe, sworn in on December 9, would seek national consensus in solving the ethnic conflict.
In the run-up to the election, Wickramasinghe's victorious United National Party (UNP) had promised to hold peace talks with Tamil militants. After the December 5 election, the UNP joined the Tamil parties and the Sri Lankan Muslim Congress to create a majority coalition called the United National Front.
The defeat in the election of President Chandrika Kumaratunga's People's Alliance means that for the first time since 1994 the country has a president from one party and a prime minister from another.
The new prime minister delayed appointing a cabinet, holding a series of meetings with opposition parties in what was portrayed as an attempt to form a "government of national reconciliation."
Ebenezer Joseph, general secretary of the National Christian Council of Sri Lanka (NCCSL), said of the election result: "This is a very positive development. We hope this will help end the conflict forever."
The NCCSL is a forum of major Protestant churches including Anglicans, Baptists, Methodists, Presbyterians, the Dutch Reformed Church, the Church of South India and the Salvation Army.
Sri Lanka has been plagued by an ethnic conflict which has claimed more than 64,000 lives since 1983.
Although the previous government under President Kumaratunga had from time to time proposed peace talks it had also launched army offensives against Tamil rebels, the BBC reported.
In the run-up to the election, President Kumaratunga had accused Wickramasinghe of being a spokesperson for Tamil militants. But even Buddhist-majority areas voted overwhelmingly for Wickramasinghe, Joseph said, which showed that "people want peace desperately."
Based predominantly in the south, the Sinhalese account for more than 70 percent of the nation's population of 19 million, while Tamils account for approximately 18 percent.
Earlier this week, Father Damian Fernando, director of Caritas Sri Lanka, said, "There is a lot of hope and optimism around now. We pray that the good will for peace that has been clearly stated by the people in this election is carried for peaceful settlement at the earliest."
Damian said, "the voters have given a clear verdict against those clamoring for war." Political parties that had been opposed to a peace settlement with rebels had been "wiped out in the election, failing to win even in their strongholds."
NCCSL general secretary Joseph predicted that prospects for peace would depend on how the president and the new prime minister worked together.
"If they do not take the path of confrontation, peace has the greatest chance ever."
Related Elsewhere:
For more on the political and religious fighting in Sri Lanka see Yahoo's full coverage area.
Previous Christianity Today articles on tensions in Sri Lanka include:
The Hard-Won Lessons of Terror and Persecution | Overseas Christians reflect on painful experiences. (September 26, 2001)
Christians and Buddhists Build Bridges for Peace in Sri Lanka | Religious officials secret meeting with Tamil Tigers draws criticism. (March 7, 2001)
Sri Lanka to Investigate Attack on Evangelical Church | Buddhist fervor for tradition and anger at Christian evangelism boils over in church assault. (February 28, 2001)
Christians Mediate for Peace | Sri Lanka churches try to reconcile Sinhalese Buddhists and Hindu Tamils. (April 10, 2001)
Sri Lanka's Churches Pray for Peace as War Rages Around Jaffna | Country's Protestants to unify in prayer. (June 16. 6, 2000)
In Sri Lanka's No Man's Land, Churches Provide Some Hope for Refugees | Christians mobilize to help nearly a million left homeless by Tamil conflict. (April 18, 2000)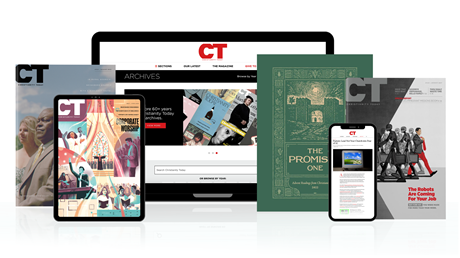 Annual & Monthly subscriptions available.
Print & Digital Issues of CT magazine
Complete access to every article on ChristianityToday.com
Unlimited access to 65+ years of CT's online archives
Member-only special issues
Subscribe
Violence Erupts in Sri Lanka as Churches Look to New PM to Bring Peace
Violence Erupts in Sri Lanka as Churches Look to ...