Jacksonville bans services at airport chapel because of church-state concerns
Just three months after the September 11 hijackings terrorized the nation, the Jacksonville Airport Authority (JAA) decided to shut down its chapel. Only a month ago, The Florida Times-Union ran an article about how great the chapel is and how Baptist Chaplain Tom Bane "exudes a gentleness" and cares lovingly for travelers and airport employees. The article even stressed how Bane goes out of his way not to offend non-Baptists during the chapel services. But all the attention brought to the chapel made JAA attorney Cindy Laquidera freak out. She "provided the JAA with a legal opinion and new recommended guidelines," according to the Times-Union, which basically said to shut the whole program down. Shut the office for clergy volunteers, prohibit the use of "airport chaplain" as a title, ban the use of any publicity materials (including use of the public address system) by clergy, and forbid anyone from holding services in the chapel. Allowing such things would be "too close to an endorsement of religion and that's not the government's job," Laquidera says. "We're not trying to squash anything, we're just trying to keep it within constitutional borders." The JAA is quick to note that the chapel is still open and people can still use it for silence, reflection, or prayer—they just apparently can't say anything about their faith there.
"It sounds silly to me," says Michael Cromartie of the Ethics and Public Policy Center (he's misidentified in the Times-Union as Michael Comarde). "There is no coercive element to it whatsoever. This is a place where people walk to and from. The whole airport hasn't been turned into a chapel." Indeed. The rules get especially silly if you consider what people are supposed to do if they want to talk to a clergy volunteer. If the clergy aren't allowed to identify themselves, are people just supposed to walk up to strangers and ask, "Are you a minister?" This story is sad in light of last night's news that a single-engine plane crashed near the airport; the four people aboard are still missing. It sure would be nice if the families and friends had an opportunity to be ministered to while they wait for news. It's clear that the JAA officials are worried about a lawsuit. But they're worried about it coming from the wrong side.
Want to contact the JAA about its decision? Its "action line" is (904) 741-2723, the public relations number is (904) 741-2712, and the e-mail address is actionline@jaxairports.org. Or there's always the U.S. Mail:
Jacksonville Airport Authority
ATTN: Customer Service Department
P.O. Box 18018
Jacksonville, FL 32229
In another airport development, a British airport wants to expand, but there's only one problem. The St Laurence and All Saints Church is in the way. It's been there a bit longer than the airport: only about a millennium or so.
Dueling headlines
Weblog loves it when the press tries to summarize the words of Pope John Paul II. All of these stories refer to the same comments:
Meanwhile, here's what the Pope really said.
Other stories
Christmas:
Interfaith chaplaincies:
After 9/11:
Sexual ethics:
Other stories of interest:
Related Elsewhere:
See our past Weblog updates:
November 30 | 29 | 28 | 27 | 26
November 16 | 15 | 14 | 13 | 12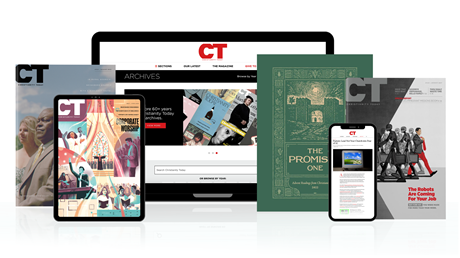 Subscribe to Christianity Today and get access to this article plus 65+ years of archives.
Home delivery of CT magazine
Complete access to articles on ChristianityToday.com
Over 120 years of magazine archives plus full access to all of CT's online archives
Subscribe Now
Jacksonville Airport Grounds Chaplains, Services
Jacksonville Airport Grounds Chaplains, Services