Slate editor Michael Kinsley: What's wrong with wanting to convert Jews?
"If I think a movie you plan to see is lousy and I attempt to spare you a couple of hours of boredom by talking you into a better flick, that is generally considered a friendly gesture. But if I think your spiritual beliefs are in error and I attempt to spare you an eternity of hellfire by converting you to a different set of beliefs, that is widely considered a terrible insult." So begins Slate editor Michael Kinsley in a Time magazine article on the Holy Land Experience, Orlando's new religious theme park. At points Kinsley is brilliant. "Spiritual brotherhood can start to look more like a conspiracy in restraint of trade," he says of much of today's interfaith dialogue. "The religion cartel. We band together and solemnly agree not to poach one another's customers." And the "theological arrogance" Jews are criticizing Holy Land Experience Marvin Rosenthal of, he says, is inherent in religious belief: "In a way, it is insulting to Jews that Fundamentalist Christians don't try harder to convert us." At other times, Kinsley's ignorance of Christianity—and, to some degree, the Holy Land Experience controversy—breaks through. He thinks that because Rosenthal identifies himself as a "Hebrew Christian," he's part of "apparently another oxymoronic have-your-bagel-and-eat-it-too sect, like Jews for Jesus." And he conflates ecumenism with interfaith pluralism. But overall, it's a fine piece. "When you object to noncoercive conversion," he writes, "it starts to look like the opposite of arrogance: theological insecurity. What are you afraid of? The decision will be made by you or by God, and in either case, there is no ground for complaint."
Another ...
1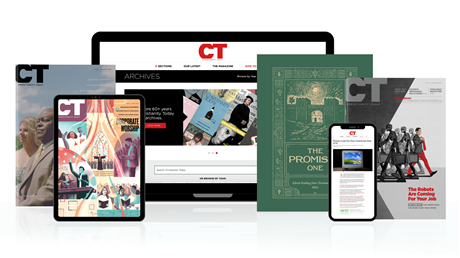 Subscribe to Christianity Today and get access to this article plus 60+ years of archives.
Home delivery of CT magazine
Complete access to articles on ChristianityToday.com
Over 120 years of magazine archives plus full access to all of CT's online archives
Subscribe Now
Slate's Kinsley Questions Furor Over Converting Jews
Slate's Kinsley Questions Furor Over Converting Jews