Is Clinton a modern Tetzel?
In the wake of the Clinton pardon scandals, the Chicago Tribune's Ron Grossman goes looking for historical precedents. He finds two in church history: Johann Tetzel and Geoffrey Chaucer's The Pardoner. The two, of course, are very similar, though the English poet's fictional character preceded his German counterpart by a bit more than a century. Both had similar jobs: assure people of God's forgiveness in exchange for money. Tetzel put it famously: "Once the coin into the coffer clings, a soul from purgatory heavenward springs!" The Pardoner spoke of his own aims: "For my intent is only pence to win, / And not at all for punishment of sin." Chaucer was likely inspired by John Wycliffe and the Lollards, Tetzel inspired Martin Luther to write his 95 Theses. Will another famous reformer arise from Pardongate?
AIDS activists upset over "Christian Response to AIDS" pamphlet The ACLU and ACT-UP are protesting a pamphlet that preaches compassion and love for people with AIDS, and urges readers to write letters to government officials supporting "anti-discrimination laws [and] more funding for AIDS treatments." Ordinarily, of course, anti-AIDS activists would like this kind of thing. The problem is that this pamphlet, titled "A Christian Response to AIDS," uses Bible verses to back up that advice, and is available from the D.C. Health Department's Administration for HIV/AIDS. "It's outrageously unconstitutional for the District to be spending tax money on this Bible tract," Arthur Spitzer, legal director of the local American Civil Liberties Union, tells The Washington Post. The district spent all of $380 for 1,000 copies of the pamphlet, which it ordered from Channing L. Bete Co (you've seen their other ...
1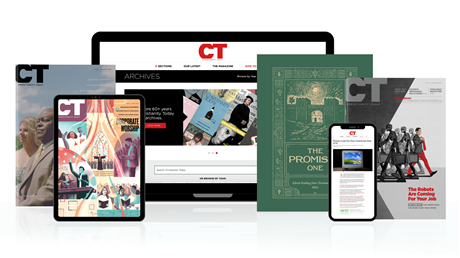 Subscribe to Christianity Today and get access to this article plus 60+ years of archives.
Home delivery of CT magazine
Complete access to articles on ChristianityToday.com
Over 120 years of magazine archives plus full access to all of CT's online archives
Subscribe Now
Once a Coin Into the Coffer Clings, Another Fugitive From Justice Springs
Once a Coin Into the Coffer Clings, Another ...