The Anglican Church in Zimbabwe's eastern province of Manicaland is investigating allegations that militias linked to the country's ruling Zanu PF party took part in training sessions on the premises of one of its schools in April.
According to newspaper reports, members of the Zimbabwe Defense Forces (ZDF) and Zanu PF militias conducted a five-day military training session at St George's primary school in the Muchena area of Penhalonga, about 30 miles north of the eastern city of Mutare.
Francis Matambanadzo, education officer for the Anglican Diocese, confirmed to the Eastern Star, a weekly newspaper based in Mutare, that his church had received reports of the alleged militia training. The church was investigating the matter, he said.
Matamabanadzo said that after receiving complaints about the alleged military training, he had contacted the school. He was told that a group of people identifying themselves as ZDF members came to the school and asked to use its facilities. The ZDF members discussed the matter with one of the teachers as the headmaster was away.
Matambanadzo told the Eastern Star: "The teacher in question then consulted with a senior teacher who said to him they had no choice but to allow them to use the facilities."
Matambanadzo declined specify what the school facilities were used for. "I have not yet consulted Bishop Sebastian Bakare on the issue," he said.
The military training, according to sources, involved youths from the area who received training in martial arts, defense and street-fighting skills.
Giles Mutsekwa, the member of parliament for Mutare North and a member of the opposition Movement for Democratic Change, alleged that the school had been used as a boarding and training area for the ruling Zanu PF party's militias.
He claimed the youths were being trained to terrorize rural communities in the run-up to next year's presidential election.
"I cannot imagine church facilities being utilized to prepare a particular party to unleash terror to Christians just because they share different political views," Mutekwa said in a letter to Matambanadzo.
Matambanadzo said the teacher who had allowed the ZDF members access to the school facilities—including classrooms as sleeping quarters—had since written to him explaining his version of what took place.
However, he refused to divulge the contents of the teacher's explanation, insisting that Bishop Bakare needed to see the letter first.
The alleged training took place from the April 13 to 17.
Zanu PF said the youths were only undergoing training under the national service program. "It's not about training militias, but youths who are responding to the cause for national service," said Charles Pemhenayi, Zanu PF's spokesman in the province.
Related Elsewhere
Other Christianity Today articles about Zimbabwe include:
Zimbabwean Archbishop Warns That Church Must Stand Against Injustice | Article in church newspaper is thinly veiled criticism of Mugabe government (June 5, 2001)

Leading Anglican Priest Protests by Cutting Ties With Church in Zimbabwe | White clergyman upset with appointment of bishop and with President Mugabe (June 5, 2001)

Zimbabwe Christians 'Outraged' at Police Role in Student's Death | Catholic Commission for Justice and Peace calls for peace as students demonstrate over low grants. (Apr. 23, 2001)

Conscience, Not Violence, Must Rule Zimbabwe, Says Catholic Priest | Oskar Wermter warns that country is drifting into civil war. (Apr. 12, 2001)

War Veterans Occupy Church on Zimbabwean White-Owned Farm | "We just want to pray and leave politics alone," says evicted pastor. (Apr. 2, 2001)

Priest Horrified as Zimbabwe Politician Compared With 'Son of Man' | Incident is not the first such comparison in Zimbabwe politics. (Apr. 2, 2001)

Evangelicals Attempt to Defuse Crises | While decrying land redistribution program, president of Evangelical Fellowship of Zimbabwe stepping down after financial dispute. (Mar. 22, 2001)

Catholic Clergy Concerned About Workers on Zimbabwe's White Farms | "This is no longer a free country," says Conference of Religious Superiors. (Mar. 22, 2001)

Clergyman Forced to Leave Zimbabwe After Criticizing Mugabe Government | Authorities revoke work permit of Presbyterian missionary who accused the government being involved in killings. (Mar. 19, 2001)

Zimbabwe Church Officials Tell Mugabe to Respect Judiciary and Rule of Law | Catholics, Baptists, and others criticize presidential pressure on Supreme Court. (Mar. 19, 2001)

Churches Call for Inquiry Into Zimbabwe's Pre-Election Violence | "In the meantime, accept the election results" says Zimbabwe Council of Churches (July 14, 2000)

Zimbabwe President's Party Refuses to Join Church-Sponsored Talks to End Violence | At least 10 dead in country's escalating political violence (May 2, 2000)

Evangelicals Abstain from Zimbabwe's Interfaith Body | Christian group opposes blending of Christianity and traditional African religion. (Apr. 18, 2000)

Church Council Urges Swift Resolution of Zimbabwe's Row over White Farms | Land redistribution must be done "in a systematic, just and transparent manner" (Mar. 23, 2000)

Zimbabwe's Black Anglican Priests Claim Exclusion at White Ceremonies | Four priests resign, alleging widespread racism (Nov. 24, 1999)

Gun-Toting Missionaries Given Light Sentences (Nov. 15, 1999)

Missionaries or Mercenaries? (May 24, 1999)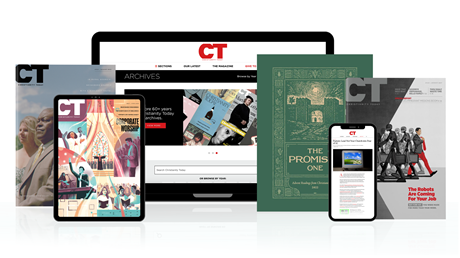 Subscribe to Christianity Today and get access to this article plus 65+ years of archives.
Home delivery of CT magazine
Complete access to articles on ChristianityToday.com
Over 120 years of magazine archives plus full access to all of CT's online archives
Subscribe Now
"Church School Used to Train Militias, Zimbabwe Politician Says"
"Church School Used to Train Militias, Zimbabwe Politician Says"