After winding up emergency relief work in the state of Gujarat in western India, church charities are now adopting entire villages in a region devastated by January's earthquake.
Almost all the major church agencies that have been providing aid to the millions left without shelter are now working with the Gujarat state government to provide "total rehabilitation" to villages.
Although government officials say 30,000 died in the disaster, independent studies and social activists say the figure of 100,000 is a much more accurate estimate of the toll in the earthquake, which measured 8.1 on the Richter scale. The disaster struck Gujarat, home state of Mahatma Gandhi, on January 26, India's Republic Day.
Edwin Ramathal, director of the Indian branch of Lutheran World Service (LWS), said LWS India, along with Action by Churches Together (ACT), was "busy building 2,000 temporary shelters in nine villages."
"We are planning to adopt four [of the nine] villages and build [a total of] 700 houses [in them]," Ramathal said. LWS India would then meet the villagers' essential needs, from housing and basic infrastructure to health centers and schools, he said.
The village adoptions come on the heels of emergency relief efforts in which LWS India provided 21,000 families in 49 villages with equipment to set up temporary shelters—plastic sheeting, tarpaulin, tents, lanterns, bedsheets and blankets.
Likewise, after distributing food and relief materials worth 60 million rupees (US$1.3 million) to 40,000 families over two months, Caritas India, a Catholic agency, is building 9,000 temporary shelters for homeless villagers in Gujarat. The temporary shelters cost about US$1.7 million.
Caritas India plans to adopt 10 villages and build 3000 permanent houses for the inhabitants.
Christian denominations across India have urged their members to help the people of Gujarat. The Malankara Orthodox Syrian Church, based in the state of Kerala in southern India, has already collected almost 10 million rupees (US$200,000) from church members for the church's relief work in Gujarat.
"We hope to double the collection in the coming months and adopt a village for total rehabilitation," said Bishop Geevarghese mar Coorilos of the Bombay diocese, who has been coordinating the church's relief work.
In a circular sent to its 29 member churches and partner agencies on April 5, the National Council of Churches in India explained that some of its churches had raised funds for relief efforts but "intend to pursue rehabilitation work on their own because they want more visibility of the church's presence in the rehabilitation area."
Church charities such as the Christian Medical Association of India (CMAI) have launched intensive training programs to prepare church and Christian aid workers "to be listeners to people in need." Vijay Aruldas, CMAI's general secretary, said almost 300 volunteers had joined the initial medical relief effort, which included 20 hospitals and CMAI member institutions.
With medical relief "no longer an emergency," the CMAI was now carrying out a series of programs to teach church workers techniques for carrying out "psycho-social intervention" among quake victims, Aruldas said.
But Gujarat's inhabitants are in desperate need of more help.
"Whatever we are doing is not enough," said Bishop Vinod Malaviya of the Church of North India diocese of Gujarat. "The people are still struggling as the government relief has not been satisfactory."
A forum of homeless people in Kutch, the worst-affected area of Gujarat, has expressed anger over the "rehabilitation package" announced by the Gujarat state government last week. Some members of the forum have decided "to shed blood" to express their anger at the government's rehabilitation package.
"Members and supporters of a forum called 'Group 2001' have decided to send 2001 letters written in blood to the President of India, telling him of the injustice done to them in the rehabilitation package announced last week," The Hindustan Times, an English-language daily newspaper, reported.
The protesters would also undertake a "long march" to the national capital where they would hold a demonstration before the President's office.
Related Elsewhere
The Hindustan Times article details the Kutchi campaign to write and sign letters in their own blood.
The Economic Times also reports on the struggle for funds in earthquake relief.
The Times of India examines the withdraw of 100 non-governmental organizations out of 347 villages hit by the quake despite commitments to rehabilitation.
Time.com's photo essay "India Shaken to the Core" depicts the January earthquake..
The Christian Medical Association of India's Web site includes a page on CMAI's response to the Gujarat quake.
The Church World Service site has established an India Earthquake Response Index.
Yahoo! India has continuing news and resources about the Gujarat quake.
Recent Christianity Today articles on the India earthquake include:
Christians Help Overlooked Villages | Many Christian agencies are still doing earthquake relief among India's poorest victims. (April 5, 2001)
Article continues below
India Relief Abuses Rampant | Radical Hindus hijack supplies in quake intervention. (Mar. 20, 2001)
India's Christians Face Continued Threats | We must preach what we believe in spite of Hindu pressure, says Operation Mobilization India leader. (Feb. 15, 2001)
India's Quake Survivors Need Counseling | Earthquake survivors are desperate for more than material aid, Indian bishop warns. (Feb. 9, 2001)
Quake Rocks Hindu Hotbed | Agencies appeal for funds to aid victims. (Feb. 8, 2001)
Politician Who Saw God's Hand in Gujarat Quake Forced to Resign | Civil aviation minister had told Christians that quake was God's judgment against persecution of Christians. (Feb. 5, 2001)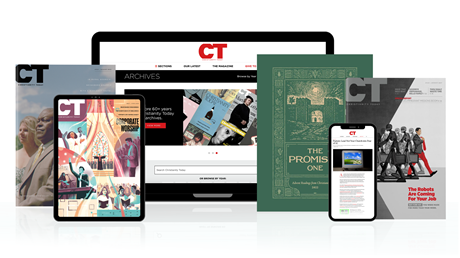 Subscribe to Christianity Today and get access to this article plus 65+ years of archives.
Home delivery of CT magazine
Complete access to articles on ChristianityToday.com
Over 120 years of magazine archives plus full access to all of CT's online archives
Subscribe Now
Churches Adopt Entire Villages in Devastated Gujarat to Help the Homeless
Churches Adopt Entire Villages in Devastated ...