Death of A.L. Barry may exacerbate Lutheran tensions
A. L. Barry, president of the Lutheran Church-Missouri Synod since 1992, died Friday night while vacationing in Orlando. He had entered the hospital February 25 for treatment of pneumonia, but during his stay the 69-year-old minister developed a staph infection and kidney dysfunction, and eventually kidney and liver failure. Obituaries and news articles ran in several major newspapers, and most noted that Barry had raised both the profile of the denomination and his post. "During his years as president, he had enjoyed a higher public profile than many of his predecessors," noted The Washington Post. "He often released his views on society and religion to the secular press." Similarly, the Los Angeles Times wrote, "Barry took an active role in pressing the synod's conservative views in various matters."
But with his death, and vice-president Robert Kuhn's announcement that he will soon retire, the Lutheran Church-Missouri Synod stands at something of a crossroads. At least it does in the view of Uwe Siemon-Netto, UPI's religion correspondent and a conservative Lutheran theologian. In an article separate from the UPI's obituary, he reports that the LCMS "has its fair share of internal tensions exacerbating the divisions within American and world Lutheranism on the whole. The sudden death of … Barry last Friday is bound to bring these tensions to the fore, church insiders say. They wonder which of the disparate LCMS wings will prevail in the election of his successor in August."
Siemon-Netto notes several tensions in the church, writing, "The main dividing line in the LCMS runs between the 'confessionalists' and the 'church growth movement,' which has little in common with the elegant way of doing theology that for nearly 500 has been one of Lutheranism's distinguishing marks." Another tension, he says, is between "inclusive" and "exclusive" wings: "The former, who are moderately conservative, wish to reach out to other Lutherans and beyond. The latter, one of whose exponents was President Barry, hesitate to engage in fellowship with other Christians whose doctrinal purity might be questionable." And there are other battles, too. "There is a reason why Martin Luther's spiritual heirs have limited impact worldwide, even though they are the third-largest group of traditional Christian denominations, after the Roman Catholics and Eastern Orthodox: Lutherans have a reputation for being consummate nitpickers." Why don't you tell us what you really think, Uwe?
Why the battle for religion in the public schools continues
There are plenty of church-state fights being waged in the U.S. right now, but the vast majority of the battlegrounds are in the public school system. But why? In what should have been one of the greatest successes of the Clinton administration, the Department of Education mailed to every school in the country a packet of materials outlining the proper role of religion in the schools. The guidelines were the result of an unprecedented consensus reached by tremendously diverse religious and educational groups (including the National Association of Evangelicals, the Anti-Defamation League, People for the American Way, and the National Education Association).
The guidelines are pretty straightforward. For example: "Subject to applicable State laws, schools have the discretion to dismiss students to off-premises religious instruction, provided that schools do not encourage or discourage participation or penalize those who do not attend." Still, the ACLU is suing a school in Hawaii for exactly this kind of "released time" program.
Similarly, the Department of Education noted, "Students have a right to distribute religious literature to their schoolmates on the same terms as they are permitted to distribute other literature that is unrelated to school curriculum or activities." But in Wisconsin, an 8-year-old girl was forbidden by her teacher from handing out religious Valentine's Day cards and Halloween cards while other children passed out nonreligious cards. (The Liberty Counsel is suing the district.)
A Virginia school board is dragging its feet in addressing a petition of 450 students who want an elective Bible course (taught from a secular perspective). That should be completely uncontroversial, but just for the record, here's the Department of Education again: "Public schools may not provide religious instruction, but they may teach about religion, including the Bible or other scripture: the history of religion, comparative religion, the Bible (or other scripture)-as-literature, and the role of religion in the history of the United States and other countries all are permissible public school subjects. Similarly, it is permissible to consider religious influences on art, music, literature, and social studies." In an even crazier case, public school officials in Wyoming banned students from visiting the "From Tent to Temple" exhibit at the Wyoming State Museum because it has historical references to Jewish beliefs about monotheism and the Ten Commandments.
But not all the offenses are from secularists. A Nebraska public school superintendent tried to justify leading students in prayer at a school assembly by saying it was voluntary. But the Department of Education guidelines are clear that "Teachers and school administrators, when acting in those capacities, are representatives of the state and are prohibited by the establishment clause from soliciting or encouraging religious activity, and from participating in such activity with students. Teachers and administrators also are prohibited from discouraging activity because of its religious content, and from soliciting or encouraging antireligious activity."
So what is going on here? Why aren't clear, publicized guidelines being followed? An article in Education Week may have the answer: a survey found that "39 percent of administrators and 69 percent of teachers were 'not at all familiar' with the guidelines on religious expression in schools distributed by the Clinton administration in 2000." Apparently so. Not only aren't they familiar with the guidelines, they're not familiar with the principles underlying them: "About six in 10 teachers and administrators did not think students should be allowed to distribute religious materials at schools." As a result of the findings, the Association for Supervision and Curriculum Development and the First Amendment Center are teaming up on a multiyear project to educate the educators and make First Amendment freedoms more common in public schools. In the meantime, the controversies continue. More are listed below. If you're like Weblog, you'll need a break after all these exasperating stories: here's a baby rhino cam to cool you down.
More on religion and public education:
Other church-state issues:
Religion and politics:
Social activism:
Bush's faith-based initative:
Related Elsewhere
See our past Weblog updates:
March 27 | 26

March 23 | 22 | 21 | 20 | 19

March 16 | 15 | 13 | 12

March 9 | 8 | 7 | 6 | 5

March 2 | 1 | February 28 | 27 | 26

February 23 | 22 | 21 | 20 | 19

February 16 | 15 | 14 | 13 | 12

February 8 | 7 | 6 | 5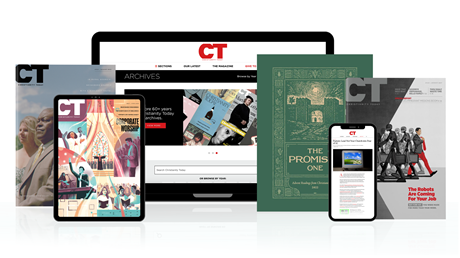 Annual & Monthly subscriptions available.
Print & Digital Issues of CT magazine
Complete access to every article on ChristianityToday.com
Unlimited access to 65+ years of CT's online archives
Member-only special issues
Subscribe
Educators Need Education on Religious Freedom
Educators Need Education on Religious Freedom