Are America's pastors pacficists?
"The nation's faiths have united around messages of resolve and prudence, but if America goes to war, clergy and churchgoers may diverge as they have in past conflicts," predicts The Washington Times. "Today, Christian thinkers mostly lean to pacifism. … But the Cold War's 'holy crusade' against atheistic communism still resonates with many Christians, and people in pews usually think that defending the national interest is enough to justify a war." Really? Christian leaders mostly lean to pacifism? The Times' Larry Witham uses as an example of this widespread pacifism the "Deny Them Their Victory" statement, which has been signed by a wide spectrum of Christian leaders—including evangelical leaders like Kevin Mannoia and Ron Sider. (It is scheduled to appear as a full-age ad in The New York Times later this week.) The problem with Witham's argument is that "Deny Them Their Victory" is not a pacifist document. The closest it gets is saying, "In the name of God, we too demand that those responsible for these utterly evil acts be found and brought to justice. … But we must not, out of anger and vengeance, indiscriminately retaliate in ways that bring on even more loss of innocent life."
As evidence that it's not a pacifist document, note that it's signed by Union University's David P. Gushee, who also has an article on Beliefnet arguing for justice, not retaliation. The government, he writes, must "exercise sober restraint in whatever use of violence may be necessary to accomplish [our] goals with special attention to avoiding civilian casualties." A phrase like "whatever use of violence may be necessary" isn't exactly pacifist.
Also on Beliefnet, the Southern Baptist Convention's Richard Land ...
1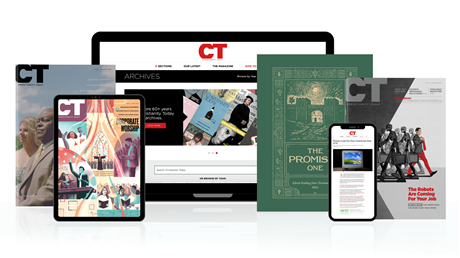 Subscribe to Christianity Today and get access to this article plus 60+ years of archives.
Home delivery of CT magazine
Complete access to articles on ChristianityToday.com
Over 120 years of magazine archives plus full access to all of CT's online archives
Subscribe Now
"Peace, Peace, But There Is No Peace"
"Peace, Peace, But There Is No Peace"