"Amnesiac pastor" wants his money
Remember Barre Cox? He's the minister from San Antonio and former Abilene Christian University staffer who disappeared in 1994, then reappeared in December 2000 as James Simmons, preaching at a predominantly gay church in Dallas. Cox/Simmons claimed he had amnesia after waking up in a Memphis hospital, and had forgotten all about his wife and daughter. There have been questions about the truth of that claim.
Now Cox is trying to retrieve a bit of his past. He says he's under the care of a neuropsychologist and can recall "bits and pieces" of his former life. But what he really wants, reports the Abilene Reporter-News, is the August 1991 declaration of his death overturned and his estate returned to him.
The problem, says Cox's widow, is that there isn't much of an estate left—she spent it all raising their daughter. "It would mean total bankruptcy" if he wins the case, she says.
Tom DeLay apologizes for saying Baylor isn't Christian
"Don't send your kids to Baylor," House Majority Whip Tom DeLay told a conservative Christian group in Houston. "And don't send your kids to A&M. There are still some Christian schools out there—good, solid schools. Now, they may be little, they may not be as prestigious as Stanford, but your kids will get a good, solid, godly education."
After the comments appeared in the Houston Chronicle (they were secretly taped by Americans United for the Separation of Church and State), DeLay was forced to do some backtracking. "My response to a concerned parent has created a misunderstanding," he said. "Let me be Texas clear. I've been a longtime supporter of Baylor and Texas A&M."
Meanwhile, Baylor supporters continue to defend the school. "Tom DeLay must have been taken out of context," Baylor alum and former Republican congressman Jack Fields told The Dallas Morning News. "I know unequivocally that Baylor is committed to the Christian faith."
And Baylor spokesman Larry Brumley suggested the whip (who was kicked out of Baylor in 1967 for misbehaving) visit the school again. "Apparently Congressman DeLay's perceptions of Baylor have been influenced by people who are uninformed or misinformed about the Christian character and mission of Baylor University," he said.
Sinéad on scandal
Since Weblog knows you've been dying to know what singer Sinéad O'Connor has to say about the clergy abuse scandal, here it is:
All pedophiles, whether in church or street or home, should be dealt with by the laws of man and God in unison. All who protected them should admit their mistakes and step down from their jobs. All of us who are in deep grief about these scandals must be careful to learn the lessons within them. It is now our job, as I see it, to teach the teachers forgiveness and true Christianity.
More articles
Clergy abuse:
Life ethics:
Sex & marriage:
Politics & law:
Church and state:
Persecution:
War in the Holy Land:
Church life:
Money & business:
Theology:
Pop culture:
Catholicism:
Other stories of interest:
Related Elsewhere
See our past Weblog updates:
April 18 | 17 | 16 | 15
April 12b | 12a | 11 | 10 | 9 | 8
April 5 | 4 | 3 | 2 | 1
March 28 | 27 | 26 | 25
March 22 | 21 | 20 | 19 | 18
March 15 | 14 | 13 | 12 | 11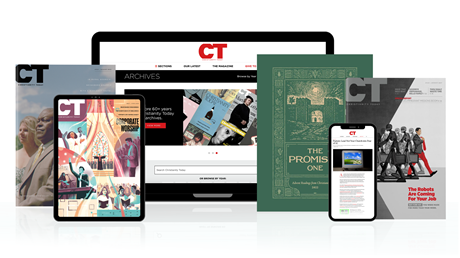 Annual & Monthly subscriptions available.
Print & Digital Issues of CT magazine
Complete access to every article on ChristianityToday.com
Unlimited access to 65+ years of CT's online archives
Member-only special issues
Subscribe
The Return of the Amnesiac Pastor
The Return of the Amnesiac Pastor