David Brooks: We need another Niebuhr
Fresh off an ingenious Weekly Standard cover story on the new suburban "Sprinkler Cities," David Brooks examines Reinhold Niebuhr for The Atlantic Monthly. The American theologian has been dead for 31 years, but is more relevant than ever, Brooks says, especially his core idea "that reform had to be conducted by people who were acutely aware of the limits of human capabilities and the intractability of sin."
No doubt Niebuhr would have supported the war against terrorism—but not all of Bush's efforts in it. "We take, and must continue to take, morally hazardous actions to preserve our civilization. We must exercise our power," he wrote. "But we ought neither to believe that a nation is capable of perfect disinterestedness in its exercise, nor become complacent about particular degrees of interest and passion which corrupt the justice by which the exercise of power is legitimized."
It's on this final point that Brooks issues his disagreement. "People need to have their hopes fired and their passions engaged. … Slavery would not have ended without the zeal of the abolitionists." In fact, Brooks argues, today's problem is too little zeal, not too much.
Still, Brooks concludes, "It would be helpful to have more thinkers of his sort, or at least one—a thinker who simultaneously believes in using power and is keenly aware that its use is inevitably corrupting."
Brooks laments that "a Nexis search on Niebuhr turns up only a handful of references to him over the past year." (Brooks mentions a First Things article by Wilfred M. McClay, but a Wall Street Journal article by Joe Loconte certainly deserves a nod as well.) Indeed, if there's a theologian getting attention since 9/11 it seems to be the ...
1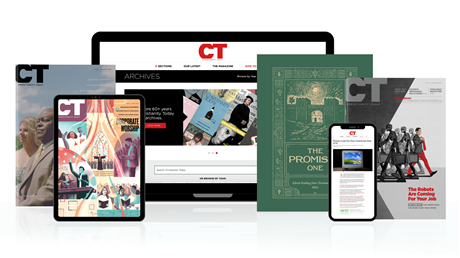 Subscribe to Christianity Today and get access to this article plus 60+ years of archives.
Home delivery of CT magazine
Complete access to articles on ChristianityToday.com
Over 120 years of magazine archives plus full access to all of CT's online archives
Subscribe Now
O Reinhold, Where Art Thou?
O Reinhold, Where Art Thou?