Pakistan frees Christian prisoner as country mourns attacks
After more than five and a half years in prison for allegedly blaspheming Muhammad, Pakistani Christian Ayub Masih was freed yesterday by the country's Supreme Court. "Ayub Masih is not found guilty of committing blasphemy and allegations against Ayub are baseless and false," the court said. The charges—which essentially said he referred favorably to Salman Rushdie's novel The Satanic Verses—were part of a plot by his accusers to steal his land, the court agreed.
Christian and human rights organizations praised the ruling, but called for an end to the controversial blasphemy law.
"We congratulate the Pakistani judiciary for seeing justice finally done," said Stuart Windsor, national director of Christian Solidarity Worldwide, in a press release. "We hope this latest decision will set a precedent for all future blasphemy cases and bring a ray of hope to all those still imprisoned under this legislation."
Amnesty International issued a similar call, and also asked that "the authorities to take urgent measures to ensure his safety upon release." Christian Solidarity Worldwide explains why:
Throughout the hearings, Islamic extremists packed the courtroom and threatened to kill Ayub, his lawyers and the judge if he was not convicted and hanged. At least five prisoners charged with blasphemy have been killed and at least another three have been shot at by extremists. A trial judge was also killed in 1997 after acquitting two Christians accused of blasphemy.
Christian Solidarity Worldwide estimates that as of 2001, at least 40 Muslims, 23 Ahmadis, ten Christians, and two Hindus were charged under the blasphemy law. Expect more soon from Compass Direct, International Christian Concern, and other groups that focus on religious persecution.
Masih's release makes less a farce out of the Pakistani government's attempts to protect the nation's Christians in the wake of attacks on a Christian school and hospital chapel. Yesterday was a 'Black Day' of mourning and protest for Pakistani Christians, and thousands marched in the country's major cities. The Karachi-based newspaper Dawn reports that 200 hospital staff and relatives packed the small chapel at the Christian Hospital in Taxila, amid broken glass and splinters, to mourn those who died there last week.
"Let us give thanks for the gift of life for all those who were not hurt in Friday's terrorist attack," said pastor Alla Ahrasi, who led the service. "Let us also pray for the three terrorists and that they may repent and feel sorry for this act."
Pakistani Christians are surely also praying that the terrorists will also be apprehended, and the Pakistani government seems to be doing its part. Police arrested a dozen members of militant Muslim groups, saying they were associates of those who attacked the Murree Christian School, and were involved in the attacks on the Christian Hospital and the Protestant International Church in Islamabad. Police said all 12 were trained in Afghanistan, and that they had six rocket-launchers, 490 detonators, and 20 kg (44 pounds) of explosives with them.
Dawn reports that the group is "being financed by someone in Karachi," and they've been paid 600,000 rupees ($10,500) to buy weapons and attack targets.
"Many government officials and Christian's worship places were on their hit list," Punjab Police Chief Malik Asaf Hayat said. The Christian Hospital was targeted, he said, because its funds largely come from the West (one of its supporters is the Presbyterian Church USA).
On Wednesday, Pakistan's Independence Day, President Pervez Musharraf told the country that all the attackers directly involved in last week's attacks on Christians were either killed or arrested.
More articles
Persecution (and potential persecution):
Christianity and Islam:
Christians, Jews, and Israel:
Crime:
Politics and law:
Lawsuits:
Church and state:
Church life:
Books:
Catholicism:
Other stories of interest:
Related Elsewhere
See our past Weblog updates:
August 15 | 14 | 13 | 12
August 9 | 8 | 7 | 6 | 5
August 2 | 1 | July 31 | 30 | 29
July 26 | 25 | 24 | 23 | 22
July 19 | 18 | 17 | 16 | 15
July 12 | 11 | 10 | 9 | 8
July 5 | 3 | 2 | 1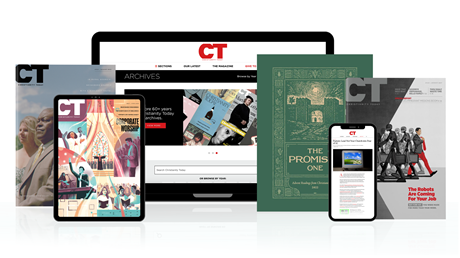 Subscribe to Christianity Today and get access to this article plus 65+ years of archives.
Home delivery of CT magazine
Complete access to articles on ChristianityToday.com
Over 120 years of magazine archives plus full access to all of CT's online archives
Subscribe Now
Pakistan Mourns, Arrests More Militants, and Frees Christian Ayub Masih
Pakistan Mourns, Arrests More Militants, and Frees ...