Many freed Sudanese slaves and slavers are no such thing, report says
"Momentum has been growing among American Christians to do something about the captives in Sudan. But recently, evidence has surfaced that suggests purchasing the freedom of slaves may be doing more harm than good," Christianity Today reported back in 1999. At the heart of our story then were fears that the slave redemption programs of groups like Christian Solidarity International (CSI) were "fueling both a slave economy and the war" in Sudan.
Now the story has shifted dramatically—in many cases, slave redemption is nothing but an elaborate hoax. The Washington Post puts the exposé on today's front page, but The Irish Times apparently had it first on Saturday, and British papers The Independent and The Scotsman first published reports on Sunday (all three articles were written by Nairobi-based reporter Declan Walsh, but they differ). "In reality, many of the 'slaves' are fakes, rounded up by SPLA officials to pose for the cameras," Walsh wrote in The Scotsman. "The 'slavers' are also fake, sometimes a light-skinned rebel soldier that resembles an Arab, other times a passing trader. Before the CSI plane lands, the children are coached in stories of abduction and abuse to be repeated when a redeemer, or visiting journalist, asks questions. Interpreters may be instructed to twist their answers."
The key whistleblower is Italian missionary Mario Riva, who recognized some of the "slaves" as his own parishioners. "The people told me they had been collected to get money. It was a kind of business," he tells Walsh. And since he could speak the local language, he also noticed deliberate mistranslations: "For example, says Father Riva, [CSI representative John] Eibner would ask if a slave had been held in captivity. The official would translate the question as 'have you suffered in the war?' The villager would emphatically reply in the positive. Then the translator would tell Eibner that the man had been abducted by Arabs, treated inhumanely and was grateful to CSI for saving his life." With armed rebel soldiers—who make a lot of money from such "slave redemptions"—standing by, Riva waited until later to voice his concerns.
Both CSI and Baroness Caroline Cox's Christian Solidarity Worldwide (which stopped participating in slave redemptions last year) say they've never been cheated.
The Washington Post adds an important caveat:
What no credible expert disputes is the existence of slavery, and many warn that corruption associated with redemption should not dissuade efforts to eradicate the practice. "This is completely sort of an offshoot of the slavery phenomenon, but it doesn't mean there is no slavery," said Jemera Rone, Sudan specialist for Human Rights Watch, the New York-based watchdog group. "It wouldn't be possible if there weren't slavery."
Walsh agrees, and adds that there have been many genuine slave redemptions as well. But funding such efforts just became a lot more problematic.
American missionaries shot down over Peru threaten to sue
"American missionaries whose small plane was mistaken by CIA contract employees for a drug-runner's and was shot down over Peru last year are seeking $35 million in compensation from the U.S. government," reports The Washington Post. "They say they are frustrated by the lack of a response, and, if there is no settlement soon, they will sue." The attorney for Jim Bowers and Kevin Donaldson says neither the Peruvian nor the American government has apologized or admitted liability, despite several government reports clearly finding fault with both. (If there's any question in your mind about whether they deserve an apology and compensation, watch the video again.) More sad news: "No one has replaced the Bowerses, who taught the Bible and trained locals in church leadership, and a family that had been working with them in remote regions has left."
More articles
Education:
Alabama Chief Justice Roy Moore:
Politics:
Sexuality & marriage:
Pop culture and media:
Media:
Church life:
Denominational controversies:
Missions & ministry:
See our past Weblog updates:
February 25
February 22 | 21 | 20 | 19 | 18
February 15 | 14 | 13 | 12 | 11
February 8 | 7 | 6 | 5 | 4
February 1 | January 31 | 30 | 29 | 28
January 25 | 24 | 23 | 22 | 21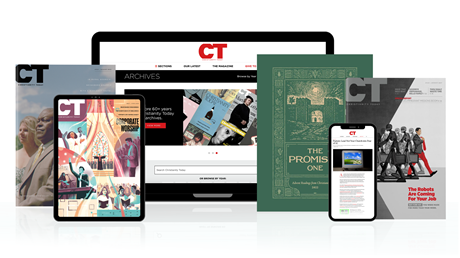 Subscribe to Christianity Today and get access to this article plus 65+ years of archives.
Home delivery of CT magazine
Complete access to articles on ChristianityToday.com
Over 120 years of magazine archives plus full access to all of CT's online archives
Subscribe Now
The Slave Redemption Hoax
The Slave Redemption Hoax