Pressure is mounting on Australia's constitutional head of state, Governor-General Peter Hollingworth, to resign over his handling of a sexual abuse case that occurred when he was Anglican archbishop of the Queensland state diocese of Brisbane.
Hollingworth, who now acts as Australia's head of state on behalf of the British sovereign, was accused at a Supreme Court trial last month of failing to contact the parents of a 12-year-old girl sexually abused by an Anglican boarding school master.
The Queensland Supreme Court trial was the result of a civil action brought by the girl against the Anglican Church. The Supreme Court awarded the girl more than $428,000 in damages.
The psychologist who counseled the victim told the court that she had phoned Hollingworth and asked him to support the parents, who were "falling apart." She said Hollingworth replied that he needed a holiday and could not help.
The headmaster accused of the abuse, trial evidence suggests, offered to resign over the incident, but Hollingworth urged him to stay on. In fact, he allegedly received a pay raise. The headmaster committed suicide in 1990, the day before he was due to appear in court to answer charges. He left a suicide note admitting the abuse and saying that he had "loved" other girls.
The allegations against Hollingworth were initially met by silence from the governor-general and his office, while child protection groups called on him to resign.
After more than a week of public uproar, Hollingworth released a public statement defending his stand. He denied that he had expressed a lack of concern to the psychologist, and said he had arranged for the church to pay for counseling for the girl and her family.
However, he said that "the legal and insurance considerations to some extent inhibited our taking a more active role and more overtly expressing the church's concern for the physical, emotional and spiritual welfare of those affected."
His admission sparked increased pressure for his resignation. The federal opposition Labour Party challenged the prime minister, John Howard, to express confidence in Hollingworth. Howard's government had appointed the governor-general in 2001. The move was controversial. Political commentators and some church leaders expressed the concern that it blurred the lines between church and state.
In the days following Hollingworth's public statement, the Anglican Church's leading insurer expressed surprise at the governor-general's remarks, saying that legal and insurance considerations were never allowed to override victims' welfare in cases of sexual abuse.
Justice Paul de Jersey, a Queensland judge and honorary legal adviser to the Anglican diocese of Brisbane at the time of the sexual abuse incidents, said he had not been asked for advice. "Insofar as legal advice is said to have influenced the approach of others, it certainly did not come from me."
Marilyn Redlich, the former chairperson of the diocese's committee for complaints of sexual abuse, accused Hollingworth, legal advisers and church management of dragging their feet in dealing with such cases.
Just as the controversy appeared to be blowing over, another former student started an action against the church with the Supreme Court. Nicholas Johnston, now 21, is claiming $772,000 in damages. He alleges that he was abused at the Brisbane Anglican Church Grammar School between 1989 and 1992—while Hollingworth was president of the school council as well as archbishop.
The teacher accused of the abuse has denied the allegations, which are being investigated by police.
A firm of Brisbane lawyers has claimed to have civil cases involving more than twenty people pending, most of which are likely to begin later this year. It is reported that the Brisbane archdiocese is faced with a $260,650 deficit partly because of legal bills and sexual assault compensation payouts.
A leading ethicist, Simon Longstaff, has expressed sympathy for Hollingworth but has said that if it becomes clear that the office of governor-general has been brought into disrepute, then Hollingworth should resign.
Hollingworth has recently met with victims of child abuse and set up a hotline through which victims can make appointments to see him, but his moves have been dismissed as "too little too late" by child protection groups. Hollingworth is also patron of the Kids First Foundation, a charity that campaigns for better protection for children.
The position of governor-general has for decades been an extremely sensitive one. In 1975, the governor-general, Sir John Kerr, dismissed the Labour government of Gough Whitlam, provoking a constitutional crisis. It has recently been revealed that the Queen was not consulted about Kerr's move and would probably not have supported it had she been asked.
More recently, the campaign for Australia to become a republic has highlighted the issue of the Queen's representative acting as the head of state in a country that wishes to leave its colonial past behind. A referendum on the issue was defeated in 1999, but republicanism remains a central theme of Australian political life.
Hollingworth has been a well-known public figure in Australia for most of his career. As head of the Anglican charity the Brotherhood of Saint Laurence before his elevation to archbishop, he was for years a vigorous advocate of the poor, criticizing governments of all political colors.
As archbishop of Brisbane, he was less vocal. Some commentators described his acceptance of the governor-generalship as an abandonment of his earlier values
Related Elsewhere
Also appearing on our site today:
Australian Church's Crisis Over Sexual Assault Deepens | Former Anglican priest in New South Wales sentenced to 11 years in prison.
Related news coverage includes:
Church sued for not caring - The Courier-Mail (Jan. 23, 2002)
Tough times for Anglican church - The Australian (Jan. 21, 2002)
School hit with new sex claim - The Daily Telegram (Jan. 19, 2002)
Only a dozen calls to G-G hotline - The Age (Dec. 27, 2001)
G-G puts focus on plight of children - The Age (Dec. 26, 2001)
Church apology angers families - The Daily Telegram (Dec. 24, 2001)
Governor general of Australia in child abuse row - The Guardian, London (Dec. 23, 2001)
Haunted by the past - Sydney Morning Herald (Dec. 22, 2001)
Governor-General responds to criticism - ABC News (Dec. 20, 2001)
Sex scandal dogs Governor-General - BBC (Dec. 20, 2001)
Calls for Senate inquiry into G-G's response to child abuse claims - ABC News (Dec. 14, 2001)
Church backs Hollingworth's silence - Sydney Morning Herald (Dec. 14, 2001)
'He'll be his own man' - The Age (April 23, 2001)
A man called Peter is called - The Age (April 23, 2001)
For more articles, see Christianity Today'sWorld Report.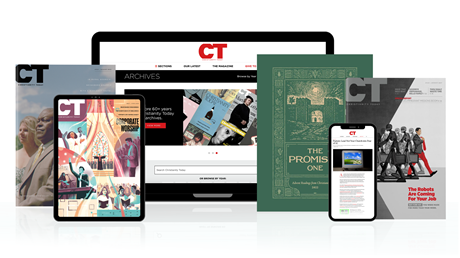 Annual & Monthly subscriptions available.
Print & Digital Issues of CT magazine
Complete access to every article on ChristianityToday.com
Unlimited access to 65+ years of CT's online archives
Member-only special issues
Subscribe
Australian Governor-General Feels Heat Over Handling of Abuse Case
Australian Governor-General Feels Heat Over ...