Nomination debate seen as a precursor to Supreme Court placements
Texas Supreme Court Justice Priscilla Owen faced an expectedly tough round of questions yesterday as the federal appeals court nominee sat in an almost five-hour Senate Judiciary Committee hearing.
Owen was named in May 2001 to fill a vacancy on the New Orleans-based U.S. Court of Appeals for the 5th Circuit. Since her nomination, she has been the target of liberal advocacy groups who paint her as a pro-life advocate who makes law instead of interpreting it.
"I truly believe that the picture that some special interest groups have painted of me is wrong," she said. "If I am confirmed, I will do my utmost to apply the statutes you have written as you have written them, not as I would have written them or others might want me to interpret them."
The fight over Owen's nomination has become part of a struggle between President Bush and the Democrat-controlled Senate over the makeup of the federal courts. In fact, the current nomination hearings—Charles Pickering was rejected in March—are considered to be forerunners to fights over Supreme Court nominations that Bush probably will make during his term.
Contention over Owen's nomination has focused on her history of rulings on abortion. Most criticism originates from Owen's decisions to deny exemption to teen girls from a Texas law that requires parental notification before an abortion. Court approval is dependent on proving that abuse is possible, that the minor is well-informed, and the abortion is in her best interest. In a 2000 case, Owen dissented from the majority saying a girl was not fully aware of abortion alternatives.
"It is ridiculous the way her opponents characterize her opinions as anti- or pro-abortion," John Nowacki of the Free Congress Foundation told The Washington Post. "This is about parental notification—not even parental consent, but notification."
At yesterday's hearing, liberal senators pressed Owen on abortion, on advocacy in decisions, and on allowing personal beliefs to sway decisions. "I am deeply concerned," Sen. Dianne Feinstein of California told Owen. "You've looked in other places to find a rationale not to do what Texas law called for."
Democrats hold a 10-9 advantage on the Judiciary Committee. According to news reports, there were no signs yesterday of where the one needed Democratic vote could come from. The committee is expected to vote in September.
State cannot hold back scholarship because of religious study
The federal appeals court that ruled "One Nation, Under God" was unconstitutional decided last week that the state of Washington cannot withhold merit-based financial aid from a student majoring in theology.
"This is a resounding victory for equal treatment of people of faith," Jay Sekulow, chief counsel for the American Center for Law and Justice told The Washington Times.
In 1999 Joshua Davey chose to major in business administration and theology at Northwest College, which is affiliated with the Assemblies of God church. Davey's state scholarship was then retracted.
The state's Higher Education Coordinating Board cited a state law prohibiting financial aid to students who pursue degrees in theology. Davey sued, arguing that he had met all academic criteria for the award.
Thursday's 2-1 decision found that the state law discriminated "in such a way as to suppress a religious point of view." The ruling is surprising given the liberal reputation of the Ninth Circuit Appeals Court.
"This is especially good news coming from the same folks who ousted God from the Pledge of Allegiance a few weeks ago," says a Wall Street Journal editorial today (subscription required). "There are few if any benches to the political left of the Ninth Circuit. Yet even it could see plainly that singling out theology students for exclusion from state benefits is discriminatory."
After the Supreme Court upheld the use of taxpayer money for tuition vouchers in Cleveland last month, school-choice opponents are now looking to state constitutions with language similar to Washington's to block school-choice initiatives. But the Washington ruling shoots holes in that argument and may set a precedent for battles in other states.
The Wall Street Journal writes: "We wish [school-choice advocates] luck, as do millions of parents with children trapped in failing public schools."
More articles
Catholic abuse crisis:
Authors:
Other stories of interest:
Related Elsewhere
See our past Weblog updates:
July 23 | 22 |
July 19 | 18 | 17 | 16 | 15
July 12 | 11 | 10 | 9 | 8
July 5 | 3 | 2 | 1
June 28 | 27 | 26 | 25 | 24
June 21 | 20 | 19 | 18 | 17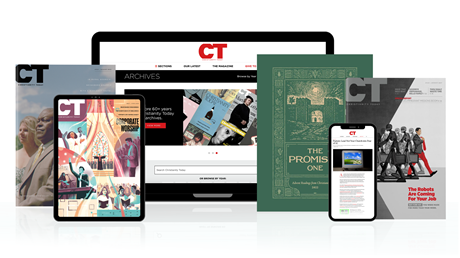 Subscribe to Christianity Today and get access to this article plus 65+ years of archives.
Home delivery of CT magazine
Complete access to articles on ChristianityToday.com
Over 120 years of magazine archives plus full access to all of CT's online archives
Subscribe Now
Abortion Decisions Haunt Appeals Court Nominee
Abortion Decisions Haunt Appeals Court Nominee