Semi-perennial abortion bill may finally have a chance
The House voted 274 to 151 on Wednesday in favor of banning partial-birth abortion procedures. This is the sixth time since 1995 that such a ban has been debated in Congress. But this time, supporters say, the ban (H.R. 4965) could finally become federal law.
"This time it is for keeps," Ohio Representative Steve Chabot told The New York Times.
The difference is President Bush. Bill Clinton vetoed partial-birth abortion bans twice as president. "We now have a president who will sign this bill," House Majority Leader Dick Armey told Reuters. "It must not become another tombstone in the Senate's legislative graveyard."
Yesterday the bill was read into the Senate. The last time a partial-birth abortion ban passed in the Senate, 14 Democrats, including majority leader Senator Tom Daschle, voted for it. But those opposed to the bill are counting on Daschle to stop it from coming to the floor. Both in 1996 and 1997, the Senate sustained Clinton's veto of the ban.
While the ban has been considered almost every year since Republicans gained House control in 1995, this is the first vote on it since the Supreme Court's 2000 ruling that Nebraska's similar ban was unconstitutional. Justices found that the ban did not provide an exception to protect the health of the mother. The current ban's sponsors have attached to the bill 15 pages of findings showing that such an abortion has never been necessary to save a woman's life.
Governor's Program on Abstinence must stop promoting religion
U.S. District Judge G. Thomas Porteous Jr. yesterday ordered Louisiana to stop using tax dollars earmarked for abstinence education to "convey religious messages or otherwise advance religion."
In May, the American Civil Liberties Union filed suit against the state's Governor's Program on Abstinence (GPA) on grounds that it promotes religion.
Money for the governor's program comes from federal abstinence-only grants authorized in 1996 welfare legislation. GPA uses volunteers to teach sexual abstinence to seventh-graders and establishes high school abstinence clubs.
GPA has also given more than $1 million to community groups with an abstinence-only message. Porteous ruled that the program violated the separation of church and state by giving federal funds to groups and individuals who were "furthering religious objectives." He said that some GPA-funded groups distributed Bibles, held prayer rallies, and performed skits that preached Christianity.
"It's a sad day when such a worthwhile program is attacked by the very people who are supposed to protect the interests of the citizens of Louisiana," Gov. Mike Foster told The Washington Post. He said the state is considering legal options but will immediately take steps to comply with the decision.
In June, the GPA director admitted in a hearing that some groups using GPA money did use it for religious purposes. He told the court that the program had already discontinued funding to these groups.
The case could be influential. It was the first legal battle over how the welfare legislation's funding for abstinence-only education is allocated. One week after the suit was filed, the House reauthorized the welfare bill. The Senate will vote later this year. In it, President Bush has boosted funding for such education to $135 million a year.
A spokesman for the Department of Health and Human Services told The Washington Post that the administration "remains deeply committed" to federally funding abstinence-only education.
More articles
World Youth Day:
Life ethics:
Reviews of Why I Am a Catholic by Garry Wills:
Books:
Missions and ministry:
Church life:
Sex abuse scandal:
Science and Health:
Politics and law:
Islam:
Related Elsewhere
See our past Weblog updates:
July 25 | 24 | 23 | 22
July 19 | 18 | 17 | 16 | 15
July 12 | 11 | 10 | 9 | 8
July 5 | 3 | 2 | 1
June 28 | 27 | 26 | 25 | 24
June 21 | 20 | 19 | 18 | 17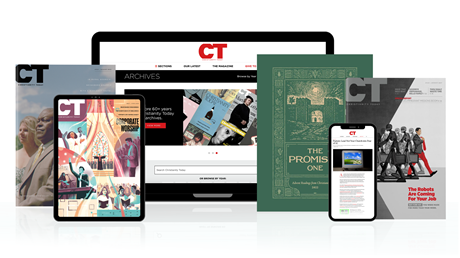 Subscribe to Christianity Today and get access to this article plus 65+ years of archives.
Home delivery of CT magazine
Complete access to articles on ChristianityToday.com
Over 120 years of magazine archives plus full access to all of CT's online archives
Subscribe Now
House Passes Partial-Birth Abortion Ban. Again.
House Passes Partial-Birth Abortion Ban. Again.