true
There's plenty to fear in 21st-century America, from terror strikes to the abductions and murders of children, especially if we have no sense that God cares or will do anything when we are imperiled. In his third major film as a director, M. Night Shyamalan takes our fears to an extraterrestrial level. Along the way he tells a less fantastic but more important story about loving God amid both fear and suffering.
The premise of Signs is that the large, hieroglyphic crop circles that show up in fields throughout the world are the work of menacing extraterrestrials. Shyamalan builds the tension with a subtlety worthy of Alfred Hitchcock, showing only glimpses of these threatening aliens; we hear them more than we see them. James Newton Howard's score echoes the tense music of Bernard Herrmann, who made several Hitchcock classics (including Vertigo, North by Northwest, and Psycho) so memorable.
The circles end up in cornfields belonging to Graham Hess (Mel Gibson), a former Episcopal priest who has resigned his ministry and nurses a grudge toward God. Yet Hess, or "Father," as his neighbors persist in calling him, cannot escape God so easily. He has removed a cross from a hallway wall, but its outline remains framed by household grime. When he tries to sound threatening to a nighttime intruder by cursing, the results are comical.
Although the possibility of seeing extraterrestrials pummeled is what will draw most people to see Signs, the dramatic heart of the film occurs when Hess is trapped in his home's basement with his son, Morgan (Rory Culkin); daughter, Bo (Abigail Breslin); and brother, Merrill (Joaquin Phoenix). Morgan begins suffering an asthma attack, his inhaler of medicine is upstairs with the space aliens, and it looks as though Hess may now lose his son too. "Don't do this to me again," Hess tells God. "I hate you. I hate you."
But Hess suddenly is able to comfort and guide his son through the attack, choosing the odd language of "Believe the air will come," while Merrill prays for them. God is present even in the former priest's most despairing and frightening moments.
Hess is bitter about losing his wife in an auto accident, yet he shows compassion toward the guilt-ridden veterinarian (Shyamalan) who caused her death. Even as he expresses hatred for God, Hess ultimately cries out to him. Hess is one of the most Christ-haunted figures in contemporary cinema.
This astonishing story of suffering, grief, and redemption comes from a 32-year-old wunderkind who was born a Hindu and attended Roman Catholic and Episcopal schools in his formative years. Shyamalan is making brilliant, significant, and provocative films in a time when more experienced directors flood the market with sludge.
In a pivotal scene with his brother, Hess explains that people see life's circumstances either as miracles, as proof of God's caring for them, or as mere luck. In a film culture so rife with cynicism and multimillion-dollar product placements, it is a miracle to behold this film by M. Night Shyamalan.
Douglas LeBlanc edits The CT Review.
Related Elsewhere
Today's Film Forum also has advanced reviews of Signs [see the official site].
RottenTomatoes.com offers a selection of reviewer's reactions to Signs.
Articles on M. Night Shyamalan and Signs include:
Out of This World | Director M. Night Shyamalan is proving himself to be our next great storyteller. A close encounter with the man behind 'Signs.' (Newsweek)
Cerebral Fright Films Gain Ground | Basically, the movie developed into a parable about a man's faith,'' Shyamalan says (Associated Press)
Shyamalan hopes 'Signs' point to box-office killing | An 'A' approach to 'B' subjects. (CNN)
'Signs' Director Seeks More Emotion | His newest movie is about spirituality, not religion. (Associated Press)
For more CT movie reviews, see our Film archive and also our Film Forum area, a weekly roundup of what Christian critics are saying about new and noteworthy movies.
Browse All Movie Reviews By: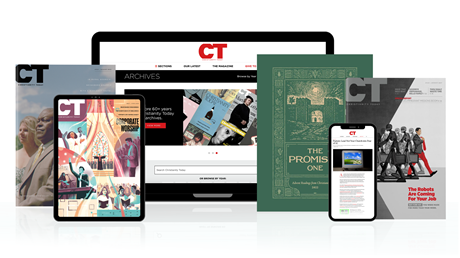 Subscribe to Christianity Today and get access to this article plus 65+ years of archives.
Home delivery of CT magazine
Complete access to articles on ChristianityToday.com
Over 120 years of magazine archives plus full access to all of CT's online archives
Subscribe Now
Signs
Signs