No one confirming, many denying Fox News report of Burnham ransom
Fox News reported yesterday that the U.S. government facilitated a privately funded ransom payment of up to $3 million for the release of American missionaries Martin and Gracia Burnham. The sources of the article are not cited, and the rest of the world is wondering where this story came from. "If such a payment was made, it was done without our consent or knowledge," says New Tribes Mission's latest dispatch. "Over the course of the Burnhams' captivity … there have been numerous unverified and unsubstantiated reports originating from unreliable news sources in the Philippines." New Tribes also reiterates that it follows a strict policy against ransoming its missionaries. But New Tribes spokesman Scott Ross tells The Wichita Eagle that the mission agency wouldn't necessarily be the first to know if such a ransom was made. "We're a little out of the loop on operations between the Philippines and the U.S. government," he says, adding that New Tribes is trying to get Fox News to reveal its source. "No one has confirmed this story."
In fact, many people are denying it. "It's not true," said Philippines presidential spokesman Rigoberto Tiglao. "We're not aware of any ransom payments." He also reiterated the government's strict no-ransom policy. Philippine National Security Adviser Roilo Golez issued an even stronger denial. "This is a very wild report," he told Reuters. "We'd like to categorically state this is not true."
"If ransom was paid, how come they are still there?" Philippines President Gloria Macapagal-Arroyo said today. The release of the Burnhams, she said, is "up to the Divine Providence. He makes all things beautiful in his time."
U.S. State Department spokesman Richard Boucher yesterday avoided directly answering the question, but restated that the U.S. government's "first and foremost" interest in the Philippines is the release of the Burnhams, and then fighting terrorism in that country. After restating U.S. policy against "allowing terrorists, hostage-takers, to benefit from ransom or other concessions," Boucher said he wouldn't go into further detail about Fox News's claim. "There have been all kinds of rumors in the Philippines and elsewhere about people negotiating, things happening or not happening, and I am afraid because of our overriding interest in seeing the Burnhams safely released, I am not going to start commenting on all those rumors," he said. "And the more we start narrowing down what may be the case or not the case, the more it makes it difficult for us to pursue our ultimate goals, which are to see the Burnhams released and to see the hostage-takers brought to justice."
Meanwhile, military efforts to free the Burnhams continue. Earlier this week, the Philippines rejected a deal offered by the Abu Sayyaf for a cease-fire and the release of Filipina nurse Deborah Yap (the only hostage besides the Burnhams) in exchange for the medical treatment of one of its leaders.
The Philippine government says it's closing in. (Heard that one before?) This morning, AFP reported: "Philippine troops have zeroed in on Muslim guerrillas holding two American hostages and stepped up naval patrols around their island hideout to prevent them from slipping away, officials said on Wednesday. … Among signs that the protracted hostage drama might be close to its end was the recovery of personal items which officials said appeared to belong to the hostages."
"Philippine troops have clashed several times in the last week with Muslim rebels holding an American missionary couple hostage, leading to suggestions here that an attempt to rescue the couple from the remote jungle island of Basilan may be imminent," The New York Times reported Sunday. "A number of factors … point to stepped-up efforts to rescue the Burnhams. … Philippine officials have said they believe that the hostages are now under the control of Ismilon Hapilon, one of the most ruthless and tactically skilled members of the Abu Sayyaf."
But the Abu Sayyaf may have plans of its own for Holy Week. "Intelligence reports have it that Abu Sayyaf hit men have slipped into Zamboanga City to carry out the attacks on government installations and public places, including Catholic churches," The Philippine Star reported Monday.
The Burnhams were abducted exactly ten months ago today.
More articles
Theology:
Is religion violent?
Persecution:
Crime:
Life ethics:
Missions & ministry:
Pope John Paul II:
History:
Abuse opinion:
Abuse news:
Related Elsewhere
See our past Weblog updates:
March 26 | 25
March 22 | 21 | 20 | 19 | 18
March 15 | 14 | 13 | 12 | 11
March 8 | 7 | 6 | 5 | 4
March 1 | February 28 | 27 | 26 | 25
February 22 | 21 | 20 | 19 | 18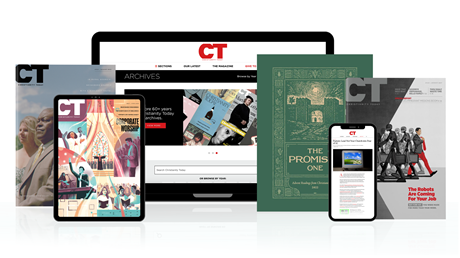 Subscribe to Christianity Today and get access to this article plus 65+ years of archives.
Home delivery of CT magazine
Complete access to articles on ChristianityToday.com
Over 120 years of magazine archives plus full access to all of CT's online archives
Subscribe Now
$3 Million Paid to Free Burnhams? Governments, New Tribes Mission Say No
$3 Million Paid to Free Burnhams? Governments, New ...