Time magazine's cover story (only available online to subscribers and AOL users) jumps onto the Gnostic bandwagon (not that this web site is immune) to explain why the dozens of alternative gospels, for centuries discarded, are suddenly all the rage.
Writer David Van Biema fairly balances neo-Gnostics' claims that early Christians snuffed out competing views while the orthodox maintain the alt. gospels simply faded into oblivion, as they should have. The current bandwagon, driven first by The Matrix trilogy, and more recently by the novel, The Da Vinci Code, is part of the overall challenge posed by mainline Christians to the orthodox faith. In the 1990s, Van Biema says, they challenged the "historical Jesus" and reduced the Gospels "down to the few verses that seemed factually plausible to them (yes to Jesus' healings, no to his Resurrection)." Then, they went searching for more scriptures.
Van Biema starts his article with a selection from the Gnostic Gospel of Peter in which Jesus is assisted in his resurrection by two men who descend from the sky. The cross follows the three men, "walking" on it's own out of the tomb. Then a voice from the sky asks, "Have you preached to those who are sleeping?" and the cross (not the men) answers yes.
But the interest in alt. versions of the good news is not because the new miracles are better than the old ones. "As Marcus Borg, author of The Heart of Christianity, bluntly puts it, 'There's a lot of interest in early Christian diversity because many people who have left the church—and some who are still in it—are looking for another way of being Christian.' "
Also, the new texts "feed America's ever sharpening appetite for mystical spirituality." Madonna and Britney Spears are promoting ...
1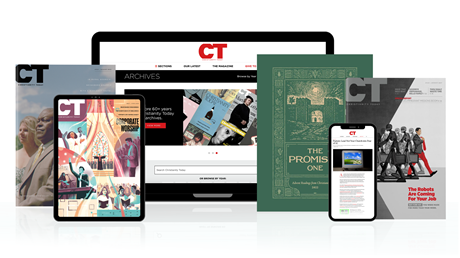 Subscribe to Christianity Today and get access to this article plus 65+ years of archives.
Home delivery of CT magazine
Complete access to articles on ChristianityToday.com
Over 120 years of magazine archives plus full access to all of CT's online archives
Subscribe Now
Time Goes Gnostic
Time Goes Gnostic