For the Glory of God: How Monotheism Led to Reformations, Science, Witch-Hunts, and the End of Slavery
Rodney Stark
Princeton University Press
496 pages, $35
God has gone missing. Over the past couple of decades, critics and parents have decried the way that school textbooks have been purged of references to the role of religious belief in the shaping of America's major social movements, from William Bradford's "errand in the wilderness" to Martin Luther King's Montgomery bus boycott—all in the name of "neutrality" toward religion.
Earlier this year, God went missing from the proposed wording for the European Union's constitution. There remains a veiled reference to Europe's "cultural, religious, and humanist heritage," but there is nothing to suggest that there ever was a European "Christendom" or that the continent's history was shaped by ideas derived from Christian theology.
And in newsrooms, reporters regularly ignore the religious commitments and understandings that explain why people take risks and make sacrifices for the causes they believe in.
God is also missing in certain sectors of academe. And in For the Glory of God, University of Washington sociologist Rodney Stark offers a corrective to the work of sociologists and historians who downplay, despise, or dispute the role that belief in God has played in shaping history.
At the hinge-points of history, people take risks or invest their energies in ways that cannot be explained simply in terms of self-interest. Not that certain historians and social scientists don't try—trying to reduce, for example, our understanding of the War Between the States as a form of economic conflict between an agricultural South and an industrial North.
But Stark has lost patience with these ...
1
Editor's Bookshelf
David Neff was editor in chief of Christianity Today, where he worked from 1985 until his retirement in 2013. He is also the former editor in chief of Christian History magazine, and continues to explore the intersection of history and current events in his bimonthly column, "Past Imperfect." His earlier column, "Editor's Bookshelf," ran from 2002 to 2004 and paired Neff's reviews of thought-provoking books and interviews with the authors.
Previous Editor's Bookshelf Columns: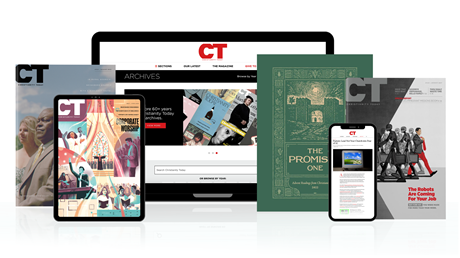 Subscribe to Christianity Today and get access to this article plus 65+ years of archives.
Home delivery of CT magazine
Complete access to articles on ChristianityToday.com
Over 120 years of magazine archives plus full access to all of CT's online archives
Subscribe Now
Getting Western Civ Right
Getting Western Civ Right