Political Visions & Illusions: A Survey & Christian Critique of Contemporary Ideologies
David T. Koyzis
InterVarsity Press, 256 pages, $18
David Koyzis's new book is about ideologies. And I know ideologies. I spent my teen years in Barry Goldwater's Arizona. Senator Goldwater's most famous statement (uttered near the end of his acceptance speech at the 1964 Republican convention) demonstrates the very nature of ideology: "I would remind you that extremism in the defense of liberty is no vice! And … moderation in the pursuit of justice is no virtue!"
Ideologies, says Koyzis, take some good thing from God's creation and elevate it out of its natural order, often treating it as a source of salvation and a kind of substitute god. The language of ultimacy in Goldwater's great punch line illustrates Koyzis's point about elevating something God called "very good" out of its place. Does anything other than God deserve our "extremism"?
Koyzis, who teaches political science at Redeemer University College in Ancaster, Ontario, draws on the work of economist Bob Goudzewaard to argue that ideologies are actually idolatries. Think about the great ideologies: liberalism, conservatism, democracy, socialism, nationalism. Each elevates some particular good thing and seeks from it some kind of social salvation. Liberalism worships the freedom of the individual. Conservatism venerates history as a source of norms. Democracy confuses the will of people with the voice of God. Nationalism sacrifices all to the political or ethnic community. Socialism reveres common ownership.
Ideologies go beyond inventing false gods: they distort God's good creation to invent their own devils and their own eschatologies. Marxists, for example, see foundational ...
1
Editor's Bookshelf
David Neff was editor in chief of Christianity Today, where he worked from 1985 until his retirement in 2013. He is also the former editor in chief of Christian History magazine, and continues to explore the intersection of history and current events in his bimonthly column, "Past Imperfect." His earlier column, "Editor's Bookshelf," ran from 2002 to 2004 and paired Neff's reviews of thought-provoking books and interviews with the authors.
Previous Editor's Bookshelf Columns: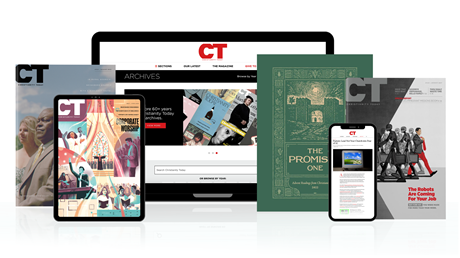 Subscribe to Christianity Today and get access to this article plus 65+ years of archives.
Home delivery of CT magazine
Complete access to articles on ChristianityToday.com
Over 120 years of magazine archives plus full access to all of CT's online archives
Subscribe Now
American (and Un-American) Idols
American (and Un-American) Idols