Federal appeals court says RLUIPA is unconstitutional
The battle over the Religious Land Use and Institutionalized Persons Act of 2000 continues, this time with a major setback to the law. Last Friday, a three-judge panel of the 6th U.S. Circuit Court of Appeals ruled that the law is "unconstitutional because it has the primary effect of advancing religion."
Four Ohio prisoners—a white supremacist, a Norse pagan, a Wiccan, and a Satanist—had sued the state under RLUIPA, alleging that they were denied religious literature and an opportunity to conduct religious services. The state said that the prisoners were simply gang members using the law "to claim religious status in order to insulate their illicit activities from scrutiny."
The court ruled that such a shield "giv[es] religious prisoners a preferred status in the prison community," and that it unconstitutionally grants "greater protection to religious rights than to other constitutionally protected rights."
While the 6th Circuit's decision is limited to the "institutionalized persons" sections of the law, the score is now 2-1: the 9th Circuit and 7th Circuit courts of appeal have upheld RLUIPA. Another case is pending in the 4th Circuit, appealing a negative ruling from a U.S. District Court judge.
All this means that there's a good chance that the Supreme Court will have to hear one of these RLUIPA cases to get everyone on the same page.
If you're really interested in the battle over this law, which also has huge implications for church battles against city zoning, among other issues, check out the Becket Fund's site wholly devoted to the subject.
The missing pieceThe Religion Newswriters Association recently announced that Jeff Sheler would serve as its new president. Yes, ...
1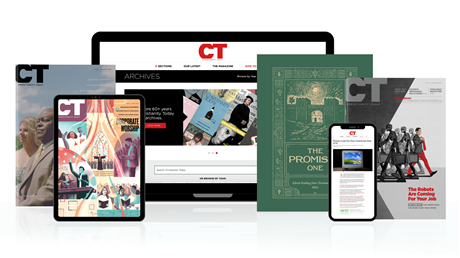 Subscribe to Christianity Today and get access to this article plus 60+ years of archives.
Home delivery of CT magazine
Complete access to articles on ChristianityToday.com
Over 120 years of magazine archives plus full access to all of CT's online archives
Subscribe Now
The Messy Battle Over Federal Religious Freedom Law
The Messy Battle Over Federal Religious Freedom Law