This article originally appeared in a Christianity Today Series book, The Midas Trap, published in 1990.
Wealth is stored-up work. In its various forms-savings accounts, insurance policies, bonds, cash, and commodities-it is an economic battery, charged up by yesterday's labor, and able to be converted to provide both tomorrow's needs and its delights.
By storing up the results of our labor, we are able to bridge the gulf of time: we set aside something "for a rainy day," we insure against catastrophic medical costs, we prepare for retirement or save for a college education.
Money gives us power over the future, or at least the illusion of power. For although money can be used to pay tuition, it cannot buy wisdom; although money can purchase medical insurance, it cannot buy health; although money can stake out a space for us in a sunny community on the Florida coast, it cannot buy us a long and happy life. All our attempts to bridge time and control the future can be foiled in the vulnerable moment when a vagrant blood clot hits the brain or a speeding vehicle hurtles across the expressway median to intersect our own trajectory.
God alone is Lord of time. He has given to us, his human creatures, dominion over space, over earth and sea, to be stewards of the species for their well-being and our own. But only Yahweh is the Lord of time, moving as he will through history, unhindered by the boundaries of sunsets and equinoxes. Our attempts to shackle time, to squeeze from the moments every drop of value, to control the clock by storing up labor, often become a tasting of forbidden fruit, a savoring of the vacant promise that we shall be as gods. And when we store up treasure on earth, God says to us, "Fool! This night your soul ...
1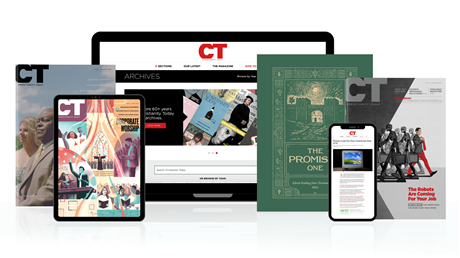 Subscribe to Christianity Today and get access to this article plus 60+ years of archives.
Home delivery of CT magazine
Complete access to articles on ChristianityToday.com
Over 120 years of magazine archives plus full access to all of CT's online archives
Subscribe Now
Fallow Time
Fallow Time