Cutting: What Would Jesus Do?
Weblog has to admit a bit of discomfort a couple years ago when the Church of England's Birmingham Diocese launched a campaign of posters that said, "Body Piercing? Jesus had his done 2000 years ago." As it turns out, diocese leaders were far from the only ones comparing the crucifixion to contemporary body piercings.
Now an article in The Guardian not only connects the crucifixion to the much more horrific teen trend of self-mutilation (cutting)—it blames it. "Images of self-harm are all around us, particularly in religious iconography," writes Hilary Freeman. "Christianity is founded on the notion that Christ suffered for the world's sins and there have been sects which practiced self-flagellation and mutilation throughout history. Pain and the spilling of our own blood are seen as ways of cleansing ourselves. Likewise, when teenagers cut themselves they often say it is a release, a way of punishing themselves or others."
Whatever. Lately the cross has been blamed for everything from anti-Semitism to war to "religious intolerance, forced conversions, inquisitions and even racism." One supposes that many groups would want to tie their agendas to the pivotal point in human history. Still, it bears repeating that it was Jesus up on the cross—and that he died so that we don't have to play this victimization game.
A therapist nonreferral
Speaking of really bad articles in The Guardian, one of Britain's leading newspapers, a psychoanalysis of President Bush by Oliver James (author of They [F-word] You Up: How to Survive Family Life) is really a howler. Yes, it's an insane attack on Bush, but it's really an attack on conservative Christians.
"[Bush's] moralism is all-encompassing and as passionate as can be. He plans to replace state welfare provision with faith-based charitable organisations that would impose Christian family values. The commonest targets of authoritarians have been Jews, blacks and homosexuals." James writes. "His deepest beliefs amount to superstition."
And then there's his conclusion:
Bush's deep hatred, as well as love, for both his parents explains how he became a reckless rebel with a death wish. He hated his father for putting his whole life in the shade and for emotionally blackmailing him. He hated his mother for physically and mentally badgering him to fulfill her wishes. But the hatred also explains his radical transformation into an authoritarian fundamentalist. By totally identifying with an extreme version of their strict, religion-fuelled beliefs, he jailed his rebellious self. From now on, his unconscious hatred for them was channeled into a fanatical moral crusade to rid the world of evil.
We'll leave the fisking to more politically minded bloggers. This one's just so over the top that we almost didn't even bother linking to it.
Mr. Robertson, check your calendar
In an interview on MSNBC's Buchanan and Press, broadcaster Pat Robertson was asked about what re-election strategy President Bush should adopt. "I think he's got to cultivate the evangelicals. He's taking them for granted. I think Karl Rove takes them for granted. I think they pretty much were responsible for the demise of the Christian Coalition. And I think they don't have a grassroots force out right there of evangelicals, which means some of the evangelicals might stay away and not vote. But so far, he's strong as lye with these people. They love him."
The statement rightly surprised Buchanan. "Did I hear you say that Karl Rove destroyed the Christian Coalition?"
"No, I didn't say he destroyed it but … he wasn't too keen on keeping it going, I don't think," said the Coalition founder. "I mean, there was studied indifference, and I think that the demise of the Christian Coalition can in part be laid at their feet."
Never mind that by the time Bush took office the Christian Coalition was pretty dead already. He might as well have blamed Rove and the Bushies for his failed 1988 presidential campaign.
Robertson endorses Schwarzenegger
Remember when Pat Robertson said he was getting out of politics? No, he really said it. Old habits die hard, apparently. And a lot of religious conservatives may be upset with his endorsement of Arnold Schwarzenegger in that MSNBC interview.
"He is pro-abortion. He is pro-gay rights. He's got a lifestyle that I guess—or had a lifestyle we could call, I guess, bodybuilder lifestyle that you've been reading about," Pat Buchanan said. "Pat Robertson, should Christians in good conscience, can they vote for Arnold Schwarzenegger?"
"I'm a bodybuilder," Robertson replied.
I do some pretty heavy weightlifting, so I think the weightlifters of the world need to unite. But I tell you what, those guys in California could use a big bruiser to knock some heads together. I mean, they're out of control out there, so what are they going to do? I mean, you're going to have Bustamante, who is sort of a, you know, the Governor Gray Davis light. They don't want any more of Gray Davis, so who are you going to put in? I think we don't have anybody else that's coming up on the radar, so the other alternative is just stay home.
Of course, the same religious conservatives that may be upset over Pat's support of Arnold are already upset with the broadcaster's support of China's one-child policy, business deals with former Liberian dictator Charles Taylor, involvement in horse racing (and failure to keep a promise to sell the horses), and many other comments he's made.
Ray Knighton, founder of MAP International, dies at 81
After a month's illness, MAP International founder J. Raymond Knighton Jr. died of congestive heart failure Saturday. His Christian organization, founded in the Chicago area as part of the Christian Medical Society, is now independent, based in Brunswick, Ga., and has about 125 staff members around the world involved in providing medicines, preventing and treating disease, and promoting community health development.
"Ray was one of those visionary people who had a big heart for everybody and anybody," MAP president and CEO Michael Nyenhuis told The Florida Times-Union. "In true humility, he'd tell you that it wasn't his vision that created MAP. Rather, he'd say it was the result of circumstances set by God and that he was just following God's lead."
More articles
Estrada pulls name as judicial nominee:
Anglican Church:
Homosexuality and the Church:
Gay marriage:
Persecution:
Politics, law, and the First Amendment:
Life ethics:
Paul Hill:
Pop culture:
Church life:
Married Catholic priests?
Abuse:
Crime:
Youth:
Books:
Bible:
Missions and ministry:
Other religions:
Ten Commandments—news:
Ten Commandments—opinion:
Education:
Other stories of interest:
Related Elsewhere
Suggest links and stories by sending e-mail to weblog@christianitytoday.com
Check out Books & Culture's weblog, Content & Context.
See our past Weblog updates:
September 4 | 3 | 2
August 29 | 28 | 27 | 26 | 25
August 22 | 21 | 20 | 19 | 18
August 15 | 14 | 13 | 12 | 11
August 8 | 7b | 7a | 6 | 5 | 4
July 30 | 29 | 28
July 25 | 24 | 23 | 22 | 21
and more, back to November 1999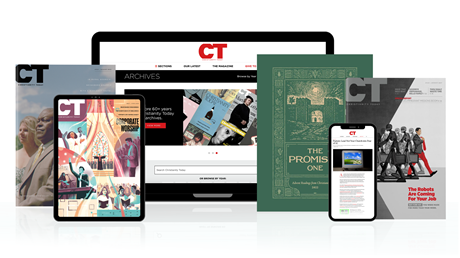 Subscribe to Christianity Today and get access to this article plus 65+ years of archives.
Home delivery of CT magazine
Complete access to articles on ChristianityToday.com
Over 120 years of magazine archives plus full access to all of CT's online archives
Subscribe Now
Is Christianity to Blame for Teen Self-Mutilation?
Is Christianity to Blame for Teen Self-Mutilation?