This article was originally published Dec. 13, 1985
A new breathing of the Spirit of God in church music—emanating from a monastic-style community in the town of Taize (pronounced teh‑zay) in eastern France—is fast becoming an international role model for meaningful congregational singing.
"Singing is the highest moment of prayer," writes Taize founder Brother Roger. And at Taize, prayer and singing are considered inseparable. The truly praying heart continues to sing long after the service is ended.
Taize's unique transdenominational ministry began in 1940 when Roger Shultz, a newly ordained minister of the Swiss Reformed Church, founded a ministry to help Jews escape Nazi persecution at Taize near Cluny. He and his friends subsequently cared for orphans who had been abandoned nearby.
Placing its emphasis on reaching the young (its Council of Youth attracted 40,000 young people a decade ago) and the desperately poor (of the 90 brothers, about 50 are located in fraternities among the poorest of the poor in many countries), Taize is reaching deeply into individual lives and communities in many countries. And thousands of people on serious spiritual quests are finding at Taize answers that have eluded them elsewhere. Taize is a giving community, without any commercialization, a place of visible spiritual communion for all humanity where individuals can "confront their lives with the Gospel in the solitude of silent retreat."
"People do not come to Taize for the liturgy, but for the silence," says one church renewal leader. Taize teachings emphasize attentive listening to God speak, learning to become spiritually intuitive. Writes Brother Roger: "It is essential that a flow of inner life animate the singing."
Accessible ...
1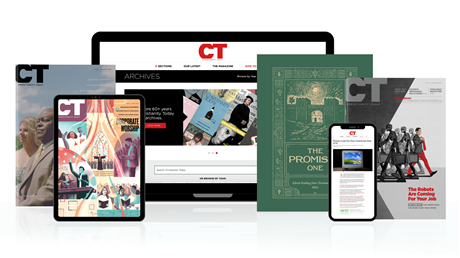 Find hope and historical insight. For a limited time, explore 60+ years of CT archives for free!
Daily devotions from Timothy Dalrymple during this pandemic.
Hundreds of theology and spiritual formation classics from Philip Yancey, Elisabeth Elliot, John Stott, and more.
Home delivery of new issues in print with access to all past issues online.
Join now and get print issues access to archive PDFs.
A New Song
A New Song