Sometimes historians talk about the "long 19th century," the period from the French Revolution to World War I. This Top Ten list for 2005 includes a book published in November 2004 (which I did not see until 2005) and a book to be published in January 2006 (because I read it in galleys and am enthusiastic about it and want you to know about it now instead of a year from now). So this is "the long 2005."
Remember, these are not the best books of the year, or the most important. They are my favorite new books of the year, the ones that come most readily to mind among those I've read in the past twelve months (and on another day the list would no doubt be slightly different). Mao: The Unknown Story, by Jung Chang and Jon Halliday (Knopf) is one of most important books I read this year, but not among my favorites. Likewise Little Boy: The Arts of Japan's Exploding Subculture, edited by Takashi Murakami (Yale Univ. Press), which illuminates all too well one face of the Zeitgeist.
I make a rule for myself that there will no be quotas. So, for instance, when I finished with this year's list and then noticed the absence of theology, philosophy, and science, I felt an impulse to jigger the results. Shouldn't I go back and judiciously substitute one or two of the estimable books I read in those fields? And history is only lightly represented. And so on. But to do that would spoil the game.
The absence of poetry is another matter. I'm setting aside poetry for a separate report, to be issued in this space sometime soon. (And probably read by hardly anyone. Maybe I should make it poetry and Something Else. Poetry and the Emergent Church? Poetry and Sex? Poetry and Absolute Truth?) If I were to include poetry in the field for the Top Ten ...
1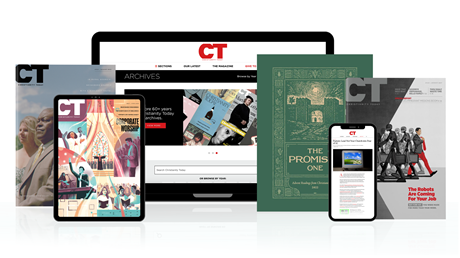 Subscribe to Christianity Today and get access to this article plus 65+ years of archives.
Home delivery of CT magazine
Complete access to articles on ChristianityToday.com
Over 120 years of magazine archives plus full access to all of CT's online archives
Subscribe Now
The Top Ten Books of 2005
The Top Ten Books of 2005