Whether Texas State University lecturer and lay Episcopal chaplain Susan Hanson is hiking with her students or grubbing alone in the alkaline soil of her small garden, she sees glimpses of God everywhere.
"To see the natural world as an icon, then, is to see meaning in the most ordinary of things," she writes. Those things include weeds, butterflies, or an autumn storm.
By engaging with the work of Paul Tillich—his theological and personal faults notwithstanding—Hanson came to welcome and expect questions and doubts. They are a filter for her precise and unsentimental observations. In one essay, she watches a Cooper's Hawk make off with a cardinal. She puzzles over the paradox of nature as a source of mystery and of life.
She later writes, "How do we live with the fear, with the awful awareness that we are indeed vulnerable creatures … ?"
In careful prose that sings on the pages, Hanson eschews pat answers while inviting the reader to explore deeper spiritual truths. "Indeed, resolution itself is imperfect, taking us only as far as the next moment of disclosure, and the next … . We must be patient, reminding ourselves that whatever comes will arrive a piece at a time."
Related Elsewhere:
Icons of Loss and Grace is available from Amazon.com and other book retailers.
More information is available from the publisher.
More about Susan Hanson is available from her webpage at Texas State.
For more books, see our book awards page listing articles on book award winners from 2000-2004. Also see Books & Culture Corner's top ten books of 2004.
Our digital archives are a work in progress. Let us know if corrections need to be made.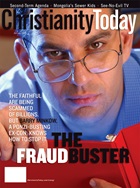 This article is from the January 2005 issue.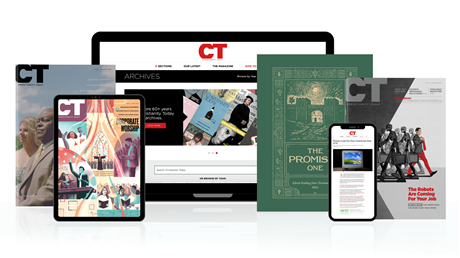 Find hope and historical insight. For a limited time, explore 60+ years of CT archives for free!
Daily devotions from Timothy Dalrymple during this pandemic.
Hundreds of theology and spiritual formation classics from Philip Yancey, Elisabeth Elliot, John Stott, and more.
Thought journalism that inspires you to think more deeply about your faith.
Join now and get print issues access to archive PDFs.
Mystery and Paradox
Mystery and Paradox