A mobile phone going off after the Sunday service of the Indonesian City Blessing Church in Queens, New York, signaled that the tsunami had struck their homeland.
"No one knew in church. My fiancé called in a panic," recounts Gris Rustandi. Some church members only found out when they went to lunch at a local Indonesian restaurant. Some heard on their car radios. Lacking almost any information, immediate prayers and then phone calls went out to their families back in Indonesia.
Gris, a young jewelry company manager, had been in disaster situations before. She was caught up in the riots of Jakarta and fled to the United States for asylum. She was in school in Oklahoma City when the Murrah Federal Building was bombed in 1995. Now she faced the emotional tension of not knowing what had happened. She calmed down her fiancé and told him, "Pay attention to what island was hit."
Most of the earthquakes in Indonesia take place in the east side of the island archipelago, the side where most church members' relatives are located. Two months ago, a large quake in Irian Jiya hurt one of the church's missionaries.
As news came in that the earthquake and tsunami were in the remote western region of Sumatra island, near Banda Aceh, Gris and the congregation felt a momentary relief.
But still no one could get through by phone. Congregation members started to wonder if their friends on Sumatra were okay. A few members also told others that they indeed did have family near Banda Aceh. One member's cousin was in the earthquake center. A new round of prayer took place through the week.
It turned out that the worst physical results to immediate family members and friends were a stiff shaking and streets full of refugees. So City Blessing and other Indonesian churches in New York began to focus on helping the refugees.
There are 14 Indonesian churches and one mosque in New York City for about 10,000 Indonesian-born New Yorkers, according to City Blessing's pastor, Daniel Rachmat. The 2000 U.S. Census counted 63,073 people in the country with Indonesian backgrounds.
Few Indonesians in the United States, however, come from Banda Aceh, and even fewer of these are Christians since the area is dominated by militant Islam. Still, church members said that they were personally hurt by the disaster.
On New Year's Day, the small church of 120 raised $3,000 for relief. On Sunday, the pastor's wife announced that there would be no free lunch so that the lunch money could be donated also.
Indeed, City Blessing's service was marked from beginning to end with prayer, preaching, and giving toward the disaster. Rachmat's opening prayer punctuated everyone's thoughts: "Thank God that we are alive for 2005." The congregation then sang the Indonesian hymn, "When the ocean rises and thunders roar, I will soar with you, Lord above."
The pastor talked about the blessing of giving in this situation and illustrated his talk with photos from the disaster. He announced that the U.S. Indonesian churches have already sent a team of doctors and supplies. On Tuesday, he and other pastors will join a citywide prayer service at the locally prominent New Life Fellowship.
Congregants often expressed a concern that the Indonesian government, infamous for corruption, would hinder the relief effort. Gris emphatically advised friends to send their money through international relief organizations that would protect the donations from "liars and crooks." Pastor Rachmat also prayed during the service that "the relief fund not get corrupted."
Members of the congregation repeated that material needs aren't the only concerns: emotional shock among the victims also needed spiritual and mental healing. One member said Americans shouldn't "just donate stuff, which is needed for sure. Give them spiritual goods also."
The Banda Aceh area has previously greeted Indonesian Christian missionaries with hostility and even driven some out of the area. The Movement for Aceh Liberation is battling the government for independence from Indonesia. Pastor Rachmat hopes that "out of this horrible disaster, there will be a spiritual breakthrough too."
Related Elsewhere:
CityBlessing.org has links to the many City Blessing churches in the United States, Indonesia, and elsewhere, including the New York City congregation. Its Indonesian Relief Fund site has more information on the post-tsunami efforts.
Christianity Today's coverage of the tsunami includes:
India's Christians Prominent in Casualties and Aid | Velankanni basilica, Christian fishermen among hardest hit. (Dec. 30, 2004)
Dispatch: Disaster Prompts 'Neighborly Love' | The director of Youth for Christ in Sri Lanka meets Christian survivors straining to deliver aid to victims despite their own losses. (Dec. 30, 2004)
Temptations in Disaster | A ministry leader in Sri Lanka advises his colleagues on spiritual disciplines during a crisis. (Dec. 30, 2004)
Tsunami Survivors Desperate for Aid | Christian groups worldwide mobilize massive relief effort to South Asia. (Dec. 29, 2004)
More coverage of the tsunami's impact on Indonesia is available from The Jakarta Post.
More tsunami coverage in general is available from Yahoo full coverage, the BBC, and most other news sites.
Past Christianity Today coverage of Indonesia is available here.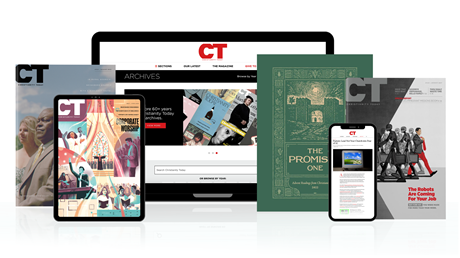 Subscribe to Christianity Today and get access to this article plus 65+ years of archives.
Home delivery of CT magazine
Complete access to articles on ChristianityToday.com
Over 120 years of magazine archives plus full access to all of CT's online archives
Subscribe Now
Indonesian Christians in NYC Gather Money, Pray for Spiritual Healing
Indonesian Christians in NYC Gather Money, Pray ...