First Baptist Church in Euless, Texas, prides itself on its fiercely patriotic approach to the Fourth of July.
Last year, Marines rappelled into the sanctuary, church members in uniform stuck rifles and helmets into a Styrofoam grave site made by a Broadway set designer, and indoor fireworks exploded over a packed house in back-to-back services.
"It's just a big patriotic, feel-good moment," said Robert Elkins, the church's music director.
First Covenant Church in Oakland, Calif., takes a different approach, allowing a salute to veterans but steering clear of any overtly patriotic messages. "We want to be as inclusive as possible for all worshippers, whether they're red or blue," said music director David Leestma.
Independence Day can be delicate for houses of worship. Many worshippers expect some recognition of the holiday, but appearing too nationalistic can alienate others who see God-and-country celebrations as political endorsements.
In an attempt to advise churches that want to observe the holiday without becoming political, three national Baptist organizations have distributed "First Freedoms" packets to at least 1,600 congregations.
"We have obligations to Christ and Caesar. They're both appropriate and good things, but they're not the same thing," said Brent Walker, executive director of the Washington-based Baptist Joint Committee, which advocates clearly separating church and state.
A joint effort by the BJC, Baptists Today news journal and the Associated Baptist Press, the packets include hymns and sermons that celebrate religious freedom.
Not all Baptists see eye to eye on this issue.
First Baptist in Euless, a member of the Southern Baptist Convention, spent more on its "God and Country Day" service last year than on Christmas or Easter. Located 20 miles from a military base and a Lockheed Martin plant in Fort Worth, the church uses Independence Day as a major outreach event, said Elkins.
Elaborate services at this time of year have become more common with the "religification" of America after 9/11, said Richard Pierard, a history professor at Gordon College in Wenham, Mass. "I think it's become intensified because of the politicization of American evangelicalism," he said.
Americans linked patriotism with religion in the 1950s as they sought to differentiate themselves from "godless" communists, said Pierard. The connection, he said, grew stronger during Ronald Reagan's presidency.
"Since the 1980s, you find you can mobilize a very large segment of the population with these patriotic themes when you link them to religion," he said.
Jewish and Muslim leaders said they were less inclined to make Independence Day a prominent part of their worship. Ihsan Bagby, professor of Islamic studies at the University of Kentucky, said mosques have for the most part ignored the holiday.
"Especially after 9/11, many more are thinking about it, but no clear pattern has emerged," he said.
Prayer leaders might choose to speak on the subject of citizenship and to display the American flag, but mosques are otherwise unlikely to do anything out of the ordinary during Friday prayers preceding the Fourth, Bagby said.
In the Roman Catholic diocese that includes the Pentagon, Sunday Mass at the Cathedral of St. Thomas More in Arlington, Va., will follow the readings required for that Sunday, known as the lectionary.
"It's about God, not about us," said Richard Gibala, the cathedral's music director. "Even though we'll be celebrating our independence here, that's not true all over the world, and we need to be one with the universal church."
But music directors and worship leaders at many conservative Protestant churches said they feel compelled to include patriotic displays in their services.
"Many conservative Americans believe America has a special role," said John Green, a senior fellow at the Washington-based Pew Forum on Religion and Public Life. Believing that the U.S. is the "product of providence," conservative Christians "honor America with effusive celebrations that do identify American foreign policy with doing the sorts of things that God would like accomplished," he said.
At First United Methodist Church in Ashland, Ky., church members will perform a musical entitled "America: A Pilgrim's Prayer, A Patriot's Dream," that describes the role of religion in the founding of America.
While Sunday services typically draw about 150 people, the Sunday closest to July 4 is far more popular, attracting a crowd of about 600. In addition to the musical, Margaret Vance, the church's music director, will decorate the sanctuary with enlarged pictures of veterans from the congregation in uniform.
Cannons will fire confetti into the congregation after a service that includes a salute to veterans and traditional patriotic songs.
"I'm a real flag-waver. I think the proper people need to be thanked for our freedoms," said Vance, who called concerns about the separation of church and state a "bunch of hooey."
Related Elsewhere:
Our corporate site's Independence Day area includes links to Christian History & Biography's issue on the American Revolution, Mark Noll's answer to whether the Revolutionary War was just, and other resources.
First Baptist of Euless has more information on its God and Country Day online.
The First Freedoms Project site has the content of the packets.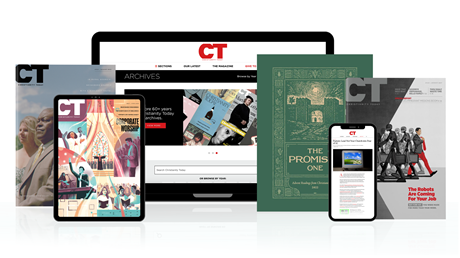 Subscribe to Christianity Today and get access to this article plus 65+ years of archives.
Home delivery of CT magazine
Complete access to articles on ChristianityToday.com
Over 120 years of magazine archives plus full access to all of CT's online archives
Subscribe Now
U.S. Churches' Recognition of Independence Day Varies Widely
U.S. Churches' Recognition of Independence Day Varies Widely