In recent days, the leadership, character and integrity of our friend, Dr. Bob Reccord, has been the subject of controversy. The purpose of this letter is to express our support for Bob as a godly man of uncompromising integrity.
We love Bob as a friend, have had a chance to ask him questions about the events reported in the media, and have heard him share his heart. He has acted with integrity and character throughout his nine year tenure as NAMB's President and never more so than in these last tumultuous weeks. Where he has made misjudgments, he has freely acknowledged them and assumed responsibility. But these are mistakes of the head, not the heart—the kinds of misjudgments that innovative leaders make in an effort to accomplish things that have never been done before.
They by no means negate Bob's demonstrated commitment to lead with integrity nor the accomplishments we've seen under his leadership at NAMB.
Bob's visionary leadership, both as chairman of the task force that led the implementation of the restructuring of the Southern Baptist Convention and as President of NAMB, has re-energized many and resulted in significant new initiatives that will have a permanent impact on the face of North American missions. He led Southern Baptists into an unprecedented focus on reaching our large metropolitan areas, resulting in more than 320 healthy new church starts in strategic cities alone. His vision launched the Nehemiah church planting partnership with each of our SBC seminaries, training hundreds of new church planters to reach the most desperate areas of our continent. He provided the impetus for growing the World Changers program—high school students rehabilitating inner city homes—from a total of 9,000 students before NAMB was formed to nearly 25,000 students now. He led the charge in overseeing unprecedented disaster relief efforts by Southern Baptists, who brought hope and help to New York residents after 9/11 and were widely recognized as one of the few bright spots in the aftermath of Hurricanes Katrina, Rita and Wilma. And, through increased efficiencies at NAMB, he saw to it that millions of additional dollars went into the mission field through state cooperative budgets and new initiatives than would have been available if the restructuring had not occurred.
In addition to these tangible results, we affirm those intangible characteristics we see in Bob that are harder to measure—a tireless work ethic, the courage to try innovative new approaches (such as a conference to reach young professionals), doctrinal integrity and a passion to reach North America. We also affirm his spiritual walk and his ability to communicate the good news in ways relevant to those outside Southern Baptist circles. And we see these same characteristics of godliness and integrity displayed in the life of his wife Cheryl and in her conduct through these circumstances.
Despite our belief in Bob's leadership, we recognize that the President and the Board of Trustees of any organization must be of like mind both philosophically and methodologically. Sometimes honest differences of opinion about leadership style or strategy dictate the need for change. We also recognize that the need to stand firm on convictions is not necessarily the same as the desire to stand firm for the sake of a position.
We therefore respect and affirm Bob's decision to step down as President of NAMB for the sake of the Agency and its more than 5,000 missionaries. In fact, this action heightens our respect for his character and demonstrates his willingness to do what is best for the Kingdom even if it results in personal sacrifice.
We believe these circumstances have been used by God to forge Bob for even greater ministry in the days ahead. We pledge our support to help make that happen. And we remain proud to call him a friend and the founding President of the North American Mission Board.
Sincerely,
Mark Brister, President, Oklahoma Baptist University, Shawnee, Okla.
Michael Catt, Senior Pastor, Sherwood Baptist Church, Albany, Ga.
David Clippard, Executive Director, Missouri Baptist Convention
Brent Crowe, national student conference speaker
Steve Davis, Executive Director, State Convention of Baptists in Indiana
Michael Dean, Senior Pastor, Travis Avenue Baptist Church, Ft. Worth, Tx.
Ronnie Floyd, Senior Pastor, First Baptist Church, Springdale, Ark.
Danny Forshee, seminary professor and conference speaker, Ft. Worth, Tx.
Rob Futral, Senior Pastor, Broadmoor Baptist Church, Madison, Miss.
Tim Groshans, Student Leadership University, Orlando, Fla.
Jack Graham, Senior Pastor, Prestonwood Baptist Church, Dallas, Tx and former President of SBC
Michael Hamlet, Senior Pastor, First Baptist Church, North Spartanburg, S. C.
Dean Haun, Senior Pastor, First Baptist Church, Jonesboro, Ga.
Jim Henry, former Senior Pastor, First Baptist Church, Orlando, Fla. and former President of SBC
Johnny Hunt, Senior Pastor, First Baptist Church, Woodstock, Ga.
Anthony Jordan, Executive Director, Oklahoma Baptist Convention
Tony Lambert, Senior Pastor, Crossgates Baptist Church, Brandon, Miss.
Michel Lewis, Senior Pastor, Great Hills Baptist Church, Austin, Tx.
David McKinnley, Sr. Assoc.Pastor, Prestonwood Baptist Church, Dallas, Tx.
James Merritt, Senior Pastor, CrossPoint Community Church, and former President of SBC
Hollie Miller, Senior Pastor, Sevier Heights Baptist Church, Knoxville, Tenn.
Kendall Moore, Attorney and trustee for Family Net TV
Forest Pollock, Senior Pastor, Bell Shoals Baptist Church, Brandon, Fla.
Richard Powell, Senior Pastor, McGregor Baptist Church, Ft. Myers, Fla.
Ike Reighard, Chief People Officer, HomeBanc Corp,, Atlanta, Ga.
Russell Shinpock, Senior Pastor, First Baptist Church, Snellville, Ga.
Jay Strack, Pres./CEO Student Leadership University, Orlando, Fla.
Jerry Sutton, Senior Pastor, Two Rivers Baptist Church, Nashville, Tenn.
Claude Thomas, Equip Ministries, Atlanta, Ga.
Eric Thomas, Senior Pastor, First Baptist Church, Norfolk, Va.
Keith Thomas, Senior Pastor, Cottage Hill Baptist Church, Mobile, Ala.
Ted Traylor, Senior Pastor, Olive Baptist Church, Pensacola, Fla.
David Uth, Senior Pastor,First Baptist Church, Orlando, Florida
Jerry Vines, Former Senior Pastor, First Baptist Church, Jacksonville, Fla. and former President of the SBC
Ken Whitten, Senior Pastor, Idlewild Baptist Church, Tampa, Fla.
Hayes Wicker, Senior Pastor, First Baptist Church, Naples, Fla.
Don Wilton, Senior Pastor, First Baptist Church, Spartanburg, S. C.
Larry Wynn, Senior Pastor, Senior Pastor, Hebron Baptist Church, Dacula, Ga.
Danny Wood, Senior Pastor, Shades Mountain Baptist Church, Birmingham, Ala.
Bryant Wright, Senior Pastor, Johnson Ferry Baptist Church, Marietta, Ga., and current President, SBC Pastors' Conference
H. Edwin Young, Senior Pastor, Second Baptist Church, Houston, Tx and former President of the SBC
Brian Smith, Venture Capitalist, Austin, Texas (SBC layman)
Steve Puckett, Chairman: Hospital Partners of America, Inc, Charlotte, N. C. (SBC layman)
Tommy Teague, Senior Pastor, North Richland Hills Baptist Church, North Richland Hills, Tx.
Dr, Jimmy Draper, recently retired President of LifeWay and former President of the SBC, Colleyville, Tx.
Dr. Bill Anderson, former Pastor, Calvary Baptist Church, Clearwater, FL, former Trustee Chairman, Lifeway Christian Resources
Related Elsewhere:
This is a sidebar to "Evangelism Exec Exits | "Entrepreneurial leadership" clashed with "denominational requirements" at second-largest domestic missions agency."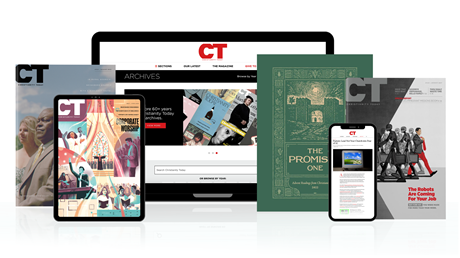 Subscribe to Christianity Today and get access to this article plus 65+ years of archives.
Home delivery of CT magazine
Complete access to articles on ChristianityToday.com
Over 120 years of magazine archives plus full access to all of CT's online archives
Subscribe Now
Pastors and Lay Leaders: Reccord a 'Godly Man of Uncompromising Integrity'
Pastors and Lay Leaders: Reccord a 'Godly Man of ...