true
The first scenes of Take the Lead do a good job of doing just that—taking the lead and showing us where the movie is going to take us. As the opening credits roll, we see about six different characters getting ready for a dance. Well, two dances, actually—some are going to a fancy-schmancy ballroom affair uptown, and some are going to a school dance at inner-city New York John Drake High School. The difference in their outfits—from a tight denim mini-skirt to a floor-length satiny ballgown, from uber-low-rise jeans to a tux with tails—says a lot about how diverse these people are. But despite the difference in outfits, socio-economic background, spaciousness or cleanliness of home, we see them all carefully fixing their hair, selecting just the right jewelry, even practicing a few moves in the mirror as they go. Dance is the unifying factor. Dance is the universal appeal and the common denominator.
And the man who dances most deftly between the two worlds of posh and underprivileged, is Pierre Dulaine (Antonio Banderas), teaching ballroom, tango, and life lessons as he goes. In one of the opening (and more ridiculous) scenes of the movie, we see Pierre riding his bicycle home from that evening's ballroom competition, still decked out in his tails, which miraculous don't get caught in his bicycle spokes (he's just that smooth). On his way, he witnesses a couple of high school students vandalizing a car with a golf club. Seemingly fearless, Pierre schwins on up to the scene and confronts the one with the club, taking the name badge hanging from the car's rearview mirror before he goes.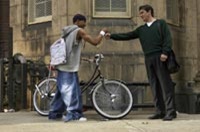 When he returns the badge to its owner at John Drake High School the next morning—it belongs to the principal who'd wronged the misunderstood vandal—he's confronted with a stereotypical movie high school scene: uncaring cops working security, students sporting tons of 'tude, and teachers one step shy of throwing up their hands in frustration and walking away from it all. Principal James (Alfre Woodard) is jaded and tenacious and caring in a tough, bulldog-like way (she keeps pictures of slain students on her wall). She's also understandably dubious when be-suited Mr. Dulaine returns her badge, fails to name names, and says he wants to help by teaching the students to dance. At her wit's end on who to get to cover after-school detention duty, she takes him up on his offer, saying she bets five bucks he won't return for day two of babysitting the school's worst underachievers and misbehavers.
Pierre sets to work to revolutionize the "rejects" by teaching them ballroom, to which the students only relent to get him to turn off his "awful and boring" old-school tunes. One of the students is the vandal with the golf club, "Rock" (Rob Brown), a misunderstood kid from a dysfunctional family who just lost his brother in a gang incident. Another student is LaRhette (Yaya DaCosta), a hard-working young girl who looks after her three younger siblings while her mother's had to turn tricks since her father abandoned the family several years ago. The interactions and progression of these two students is some of the best material in the flick—mainly because we see the process of them growing to trust Dulaine, each other, and themselves. Other parts of the movie would have been served well with a bit more of this peek at the progression. All the students learn basic ballroom steps and form too quickly. Dulaine handles the students' attitude and behavior issues too easily. We needed a bit more of the struggle with these difficult tasks before seeing success.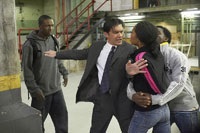 Cutting in—Pierre intervenes between Rock (Rob Brown)
and a girl

The rest of the students in detention dance class are a mish-mash of dysfunction, attitude, underachievement, and mistrust of adults. Ever suave and suited Dulaine tells them how ballroom is a dance of kings and warriors, a dance of strength, integrity, and love. But he doesn't fully convince the students of the merits of dance until he invites a beautiful young blonde student from his day-job dance studio to dance a steamy tango with him for the students one afternoon. From then on, the students are willing (albeit horny) putty in his hands.
Of course there's a dance competition for the students to enter—up against Pierre's other socialite students. And once Pierre and his dance revolution don't crash and burn, Principal James and Mean Teacher Mr. Temple rethink granting him access to the students. Throughout the movie, Pierre faces opposition from the students, teachers, principal, parents, and his uptown dance studio crowd. But he argues each case with the panache and life-lesson-laden grace with which he seems to waltz through life. In many other hands, this role might have seemed too cheesy. But Antonio Banderas is expertly cast in this role, loosely based on the work of real-life Pierre Dulaine. He's a little too all-wise and unflustered at every obstacle, but he is charming and likable, and a fun hero to root for in a movie climate dominated by men who blow things up and leave trails of dead bodies in their wake. See? Pierre was right when he argued that everyone's entitled to a little culture—even we moviegoers.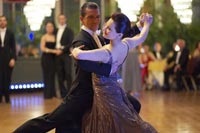 There's an intriguing turn when the students start remixing Gershwin and Lena Horne with contemporary beats—and then melding their own gyrating dance moves with traditional steps. (Behold how dance unifies and unites us!) Still, they could have explored this a little more deeply, especially in the final dance scene. That said, there's still a tad too much going on in this two-hour movie—a few too many characters, complications, class- and race-related sub-plots.
There are great lessons here—that culture can elevate and inspire even in surprising places, that sometimes the only thing standing between a depressing statistic and a promising young life is an adult who's willing to invest some time and talent, that despite socio-economic status or the color of one's skin we all have a lot more in common than we realize—but some of these truisms are at risk of getting lost or watered down by all competing with one another. And I was hoping for just a tad more from the final dance scene—more like the inspiration to want to boogie in the theater aisles I felt from Strictly Ballroom's final shots. Instead Take the Lead's final dance scene loses steam, loses its main character, and has to share half the screen with the closing credits.
But if you liked Strictly Ballroom or its smooth-stepping cousins Shall We Dance? (the American and the Japanese versions), Billy Elliott, and Mad Hot Ballroom (which also drew inspiration from Dulaine), you'll probably like this fun romp of a flick that further showcases the power of dance and the human spirit. In a world—and movie culture—full of violence and vulgarity, this more genteel and classy Lead is definitely worth following.
Talk About It
Discussion starters
What do you think about Principal James's attitudes toward the students and how best to help them? Is she realistic or too jaded?


When Pierre talks about dance in one scene, he says "sometimes it takes as much strength to follow as to lead." Have you ever found that to be true in your life and relationships?


List the positive and negative influences in Rock's life and the way they impact his actions. What are the positive and negative influences in your life and how do they affect your actions?


Trace the difference that Dulaine makes in the various students' lives. Is there any way you could similarly make a difference in young and/or needy lives in your community?
The Family Corner
For parents to consider
Take the Lead is rated PG-13 for thematic material, language, and some violence. It's mostly safe for the post-13 set. A couple of students do swear, using God's name. And there's a little bit of gang violence, pelvic-gyrating dance moves, and not-so-fully-clad female characters. One of the girls' moms is a prostitute, and one of her clients tries to get her to follow in her mom's footsteps. But his attempts are foiled pretty quickly. Mostly we see students rising above tough, dysfunctional circumstances.
Copyright © 2006 Christianity Today. Click for reprint information.
What Other Critics Are Saying
compiled by Jeffrey Overstreet
from Film Forum, 04/13/06
It seems to be an unwritten rule: If you're a popular, middle-aged Hollywood actor, you must take your turn playing the mentor to a host of young unknowns, challenging them to seize the day, escape the temptations and pitfalls of reckless youth, and strut their stuff for the rest of the world. For Robin Williams, it was Dead Poets Society. For Michelle Pfeiffer, it was Dangerous Minds. Jeff Bridges did it in White Squall, and he'll do it again later this month in Stick It.
And now, here's Antonio Banderas as Pierre Dulaine, a European ballroom dancer who introduces the troubled teens of a South Bronx high school to the methods of mastering slick maneuvers on the dance floor. In doing so, he teaches them discipline, restraint, and respect. And he learns a thing or two himself, opening his rigorous method to include the hip-hop rhythms that capture the imaginations of these young students.
Take the Lead was directed by Liz Friedlander, formerly a music video director. Thus, she knows how to deliver the razzle-dazzle. But does she know how to tell a meaningful story?
Harry Forbes (Catholic News Service) is impressed with its message too. He says that the director "makes an assured feature film debut despite the formulaic plot, and has elicited good performances from all …" Forbes agrees with Courtney, that "more virtuoso dancing" would have been nice. And he cautions viewers about the "salty" language. But he concludes that "this is a feel-good film with a great message that young people should see."
Bob Hoose (Plugged In) sees the film as a predictable corporate product. "A Tinseltown movie team is such a strange artistic conglomerate. You have producers, writers, a director, actors, crew and corporate execs all tossing in their creative fodder and hoping that the outcome will be something transcending compost. Most often, we end up with a film that duplicates much of what has gone before, which is precisely what happens with Take the Lead."
Article continues below
Greg Wright (Hollywood Jesus) admits that he really liked it. "And this is Take the Lead's final lesson: trust. When leaders lead and followers follow, it's only harmonious, joyful, and beautiful when trust blossoms between them—the product of patience, kindness, gentleness, reliability, self control. Ballroom dancing—heck, any dancing—can be a spiritual experience. … And it's nice to see that the filmmakers are really behind that message. Wouldn't it be nice if, at the end of all such movies, winning and losing became wholly irrelevant?"
At the same site, Maurice Broaddus says, "The themes and images in Take the Lead have been seen in many films. It hits every cliché and does nothing new with the subject matter. It lacks the magic spark that moves a film from earnest message to good story. With Take the Lead, you'll have to be satisfied with its earnestness, though you can't help but leave with a greater appreciation for dance."
Mainstream critics are taking the lead in criticizing the clichéd nature of the film, but they manage to have some fun anyway.
from Film Forum, 04/20/06
Take the Lead: Andrew Coffin (World) says the film "features an enjoyable lead performance, some entertaining dancing, and the occasional positive message about responsibility. But for the true story, and a vastly better film, rent Mad Hot Ballroom."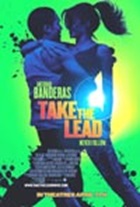 Browse All Movie Reviews By: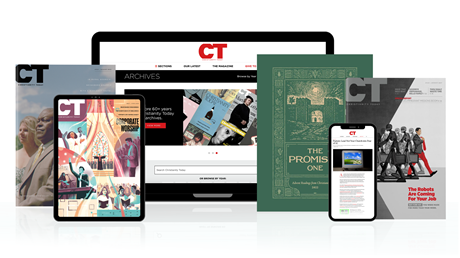 Subscribe to Christianity Today and get access to this article plus 65+ years of archives.
Home delivery of CT magazine
Complete access to articles on ChristianityToday.com
Over 120 years of magazine archives plus full access to all of CT's online archives
Subscribe Now
Take the Lead
Take the Lead