true
Watching Freedomland reminded me a bit of last year's Cinderella Man. That zero-to-hero boxing movie's conclusion isn't much of a mystery. But, the film created such tension and empathy for the characters, that being able to guess the ending didn't matter. The journey was the important part.
This is probably what the filmmakers of Freedomland hope for. And it mostly works. Based on the book by Richard Price (who also wrote the screenplay), the movie centers on a carjacking/murder case with a solution that is fairly obvious from the get-go. Price has even said publicly that the film is loosely inspired by a famous real-life case. This isn't as much a thriller as it is a drama—propelled by the questions of how the characters will find out the truth. And how that truth will affect their world.
Freedomland begins in a New Jersey public housing project called Armstrong, where local detective Lorenzo Council (Samuel L. Jackson) is king and protector. But he's thrown above his head when a white woman, Brenda Martin (Julianne Moore), is carjacked near Armstrong by a black man. The bad news: Her 4-year-old was asleep in the backseat. Worse news: Her brother (Ron Eldard) is a cop in the almost all-white neighboring suburb of Gannon. Soon, Armstrong is under siege by Gannon cops. There's a bitter stalemate between races as Council investigates the crime. As both races put pressure on him, Council turns to a neighborhood advocacy group, led by Karen Collucci (Edie Falco), which regularly mobilizes to help police find missing children. Together, they try to put the pieces together before Armstrong tears itself apart.
As in the book, Price uses the carjacking/kidnapping of a white child by a black to probe racial fears, prejudice, ...
1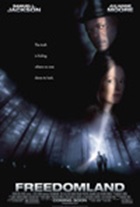 Browse All Movie Reviews By: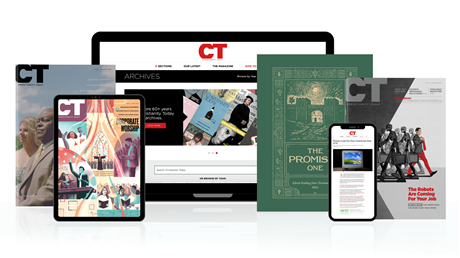 Find hope and historical insight. For a limited time, explore 60+ years of CT archives for free!
Daily devotions from Timothy Dalrymple during this pandemic.
Hundreds of theology and spiritual formation classics from Philip Yancey, Elisabeth Elliot, John Stott, and more.
Thought journalism that inspires you to think more deeply about your faith.
Join now and get print issues access to archive PDFs.
Freedomland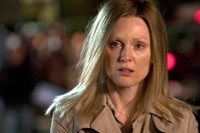 This slideshow is only available for subscribers.
Please log in or subscribe to view the slideshow.
Freedomland