Episcopalians elected the bishop of Las Vegas, Katharine Jefferts Schori, as the church's top leader on Sunday, making her the first woman to lead a national church in the worldwide Anglican Communion.
The Nevada bishop's election takes place nearly 30 years to the day after the Episcopal Church voted to ordain women. Only 3 of the 38 provinces within the Anglican Communion have ordained female bishops, though it is possible in 11 others.
Conservatives are already worried that Schori's election will elevate tensions between the American church and more conservative sister churches in the 77 million-member Anglican Communion.
Elected on the fifth ballot, Schori edged out Henry Parsley Jr., bishop of Alabama, 95-82, according to Jim Naughton, who is monitoring the convention for the diocese of Washington. Lay and clergy delegates later overwhelmingly confirmed her election, with nearly 90 percent approval. Speaking to those delegates, who thunderously applauded as she walked into the room, Schori thanked her fellow bishops and her family.
"I am awed and honored and deeply privileged to have been elected," she said.
Schori, who holds a Ph.D. in oceanography and has been a priest for just 12 years, beat out six other candidates and was widely considered the dark horse in the race to lead the deeply divided church for the next nine years.
Schori succeeds presiding bishop Frank Griswold, who has served since 1997. She will be formally installed at Washington National Cathedral in November. The married mother of one is a relative unknown in the church, but a brief look at her public statements reveals she is a progressive, favoring blessing ceremonies for same-sex couples, and voting in support of the church's first openly gay bishop three years ago.
Conservative activists have already dismissed her credentials and asked whether her short tenure—she became a bishop in 2001—is "adequate for serious consideration" for the church's top job. In addition, the diocese of Forth Worth, one of three dioceses that does not ordain women priests, has appealed to church leaders outside the Episcopal Church for alternative oversight.
The Rev. David Anderson, president of the conservative Anglican American Council, said Sunday that Schori does not have enough pastoral or administrative experience for the job. "She'll be hard-pressed to find experience within herself to meet the significant demands of this office," Anderson said.
In a brief profile of Schori issued earlier this year, the AAC wrote that "like other candidates, she is clearly committed to a new consensus in the Communion that embraces progressive, revisionist theology."
In 2004, Schori seemed to endorse a more independent course for the U.S. church, saying there was no body in the Anglican Communion with the power to "make rules or laws that bind the Episcopal Church."
Like Griswold, she has taken a dim view of the need for the church to agree on all issues. "There can be more than one right answer," she told her diocese in 2004, adding that life becomes "pretty boring, stagnant and dead" when "everyone agrees with us."
As the Episcopal Church's presiding bishop, Schori will immediately face a range of problems, from declining membership to seething international and domestic tension over the consecration of openly gay Bishop V. Gene Robinson of New Hampshire.
At the General Convention, lay and ordained Episcopalian leaders are trying to hammer out a response to that tension, though progress has been slow.
Conservatives are calling for the Episcopal Church to "comply" with the Windsor Report, a document drafted by Anglican leaders that asks the American church to stop ordaining gay bishops for now and not sanction rites for same-sex blessings until a broader consensus emerges.
One conservative group, the Anglican Communion Network, which represents 10 American dioceses and about 900 parishes, is threatening to leave the Episcopal Church if it does not impose the moratoriums.
Schori allows the blessing of same-sex unions in her small desert diocese. After the national church recognized gay unions as part of its "common life" in 2003, Schori's diocese said it would "support relationships of mutuality and fidelity … between those persons for whom the celebration and blessing of a marriage is not available."
While her election is clearly historic—no other major American church has elected a woman to such a prominent position, although some have elected women to top leadership spots—her gender is also likely to be a complicating factor, both at home and abroad.
Three Episcopal dioceses—Fort Worth, Texas; Quincy, Ill.; and San Joaquin, Calif.—currently do not allow women to be ordained as priests, because they believe it is prohibited by Scripture.
Only the U.S., Canada, and New Zealand currently have women bishops, and several of the 38 provinces in the Communion do not allow women to be ordained as priests, much less bishops.
In the Church of England, the mother church of the Anglican Communion, evangelicals have said allowing women to serve as bishops would fracture the church's fragile unity. On June 5, a Vatican cardinal warned that allowing women bishops would make Catholic-Anglican unity "unreachable."
Related Elsewhere:
Douglas LeBlanc reported on the efforts of conservatives to push for a resolution for the church to follow the recommendations of the Windsor Report.
Weblog is linking to ongoing mainstream coverage of the convention.
Our full-coverage of the division in the Anglican Communion is collected on our site.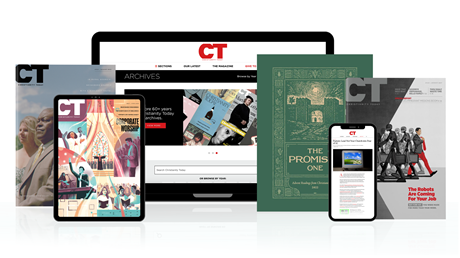 Annual & Monthly subscriptions available.
Print & Digital Issues of CT magazine
Complete access to every article on ChristianityToday.com
Unlimited access to 65+ years of CT's online archives
Member-only special issues
Subscribe
Episcopalians Elect Female Nevada Bishop as Top Leader
Episcopalians Elect Female Nevada Bishop as Top Leader