On the second Saturday of every month, my family provides a meal for a local homeless shelter. On some of those days, we're joined in the serving line by a 20-ish young man who is doing time—sentenced to community service for a run-in with the law.
I've enjoyed my conversations with this guy as, side-by-side, we lop grub onto waiting plastic plates. He seems to have learned his lesson—I have no clue what his crime was—and to enjoy his work at the shelter. He works hard, and relates to the people well. His sentence exemplifies what "community service" should look like: He's doing a Very Good Thing for his fellow man, and becoming a better man in the process.
Recently, I heard about another guy sentenced to community service. In his case, that means getting picked up at home by a limo service and being driven to a dinner, where he poses for pictures, signs autographs, gives a "motivational" speech, then climbs back into the limo for the ride home.
According to a special report in USA Today, that's exactly how "community service" works for the NBA's DeShawn Stevenson, sentenced for the statutory rape of a 14-year-old girl.
Stevenson is apparently not alone with a lightweight sentence, one that looks pretty much like what a civic-minded pro athlete might do willingly in his spare time anyway.
When NASCAR driver Kurt Busch got pulled for speeding in Arizona last fall, he called the deputies "punks," said they "should be directing traffic somewhere," and criticized what he called their "gay-ass" sobriety test. He was later charged for speeding, following too closely, and passing in a no-passing zone.
Busch was sentenced to 50 hours of community service, which for him included signing autographs at a charity benefit and ...
1
Play Ball
From 2005 to 2007, "Play Ball" examined the relationship of sports and faith: sports is important precisely because it is a form of play, that is, a manifestation of the Sabbath. Contributors included Mark Galli, Collin Hansen, Mark Moring, and others.
Previous Play Ball Columns: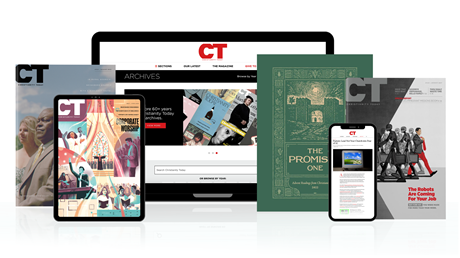 Subscribe to Christianity Today and get access to this article plus 65+ years of archives.
Home delivery of CT magazine
Complete access to articles on ChristianityToday.com
Over 120 years of magazine archives plus full access to all of CT's online archives
Subscribe Now
Incomplete Sentences
Incomplete Sentences