I was a student at Houghton College, class of 1957, when Christianity Today came into being. In a smart marketing move to introduce the publication to young people at Christian colleges, I received a free subscription. Fifty years later, I am still subscribing to CT, nearly without interruption.
Since I live in a Manhattan apartment without a lot of storage space, I've had to stop saving back issues. Even a clipping collection can get out of hand. Recently, though, I came across one such collection, and I was struck by how relevant and important some of the clipped articles still are. Here is a sampling of the articles I uncovered—and continue to hold on to:
"How It All Began: Why can't evangelical scientists agree?" by Bill Durbin Jr., accompanied by a sidebar on science and semantics, in the August 12, 1988, issue. Still an apt commentary on questions that have not gone away.


A book review of Kathryn Lindskoog's The C. S. Lewis Hoax by Nancy Lou Patterson (December 9, 1988).


"The Charismatics Among Us" (February 22, 1980) by Kenneth S. Kantzer. This article exemplifies the many sympathetic and intelligent articles in CT that have strengthened the bonds of Christian unity.


An interview with Madeleine L'Engle, "Allegorical Fantasy: Mortal Dealings with Cosmic Questions" (June 8, 1979). Thank you for looking at the whole person: body, soul, spirit, mind, and imagination.


Two articles about John Perkins (January 1, 1982) as well as the entire issue of January 30, 1976, devoted to "The Church in Black and White." My church, a diverse congregation in downtown New York City, continues to be involved with John Perkins' ministries.


The Refiner's Fire column from September 23, 1977, about Star Wars and other science fiction. Also, from September 9, 1977, Frank E. Gaebelein's article on "Paradoxes of Prayer." His is a name we shouldn't forget! I thank God for the variety of CT's coverage and the stability you have provided within the Christian community.


1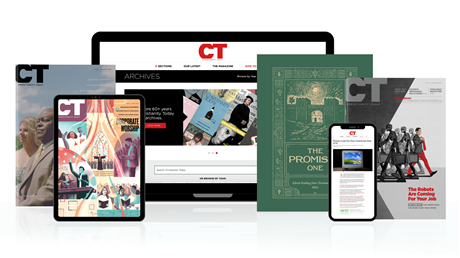 Subscribe to Christianity Today and get access to this article plus 60+ years of archives.
Home delivery of CT magazine
Complete access to articles on ChristianityToday.com
Over 120 years of magazine archives plus full access to all of CT's online archives
Subscribe Now
One Reader's Thoughts on Christianity Today's 50th Anniversary
One Reader's Thoughts on Christianity Today's 50th ...