Few cases in life or in the Bible pose the problem of what seems to be innocent—and therefore unmerited—suffering more strikingly than the biblical depiction of Job. When Job's life is held up against what Psalm 1 and the book of Proverbs teach about the consequences of righteous and unrighteous living, something seems out of whack. Where did Job's three friends (Eliphaz the Temanite, Bildad the Shuhite and Zophar the Naamathite), and Job himself, go so wrong as to call forth God's reprimand at the end of the book?
The prologue to the Book of Job is critical in beginning to answer this question. Satan is given permission to see if Job's piety would hold firm (as God had announced to Satan it would) if Job were assaulted and stripped of his possessions, family, and his health. Job, of course, was unaware of all of this. In effect, it was not Job but God himself who was on trial. Satan's charge was that Job, and all righteous people like him, served God because he blessed them so generously. Job's first response was: "The LORD gave and the LORD has taken away; may the name of the LORD be blessed (Job 1:21b). After Satan tested Job in the area of his health, Job still responded magnificently: "Shall we accept good from God and not trouble?" (Job 2:10b).
Nevertheless, Job's three friends pressed the case against Job, contending that suffering was the result of sin in Job's life. Their arguments went as follows:
Eliphaz: "Consider now: Who, being innocent, has ever perished? Where were the upright ever destroyed?" (Job 4:7).
Bildad: "Does God pervert justice? Does the Almighty pervert what is right?" (Job 8:3).
Zophar: "Yet if you devote your heart to [the LORD] and stretch out your hands to him, if you will put away the ...
1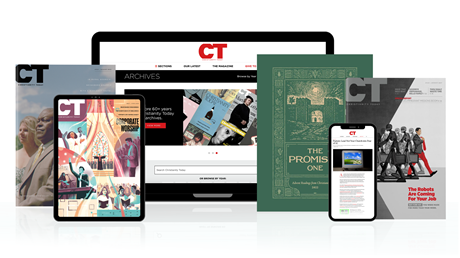 Subscribe to Christianity Today and get access to this article plus 65+ years of archives.
Home delivery of CT magazine
Complete access to articles on ChristianityToday.com
Over 120 years of magazine archives plus full access to all of CT's online archives
Subscribe Now
Reductionist Justice
Reductionist Justice