"We value God-honoring, understandable worship," announces one Pennsylvania church on its website.
A North Carolina church says, "Meaningful and understandable congregational participation in worship is essential."
Another still, this one in Illinois, offers "intelligible worship that affects all of life."
If you are trying to reach seekers, people who don't know Jesus and have had little acquaintance with church culture, you don't want them to feel lost and confused when they worship with you. The Apostle Paul says as much when he cautioned the church in Corinth about excessive speaking in tongues: "For those who speak in a tongue do not speak to other people but to God; for nobody understands them, since they are speaking mysteries in the Spirit" (14:12).
So the urge to avoid "speaking mysteries in the Spirit" is understandable and intelligible. But when it comes to the worship of the Creator of heaven and earth, we've got a problem.
In his sermon "The Divine Being," medieval mystic Meister Eckhart quotes Augustine, Bernard of Clairvaux, Gregory the Great, and the Bible to remind his listeners about a commonplace of Christian theology. At one point, he sums it up by saying:
To know him really is to know him as unknowable … . God is something which is in no sense to be reached or grasped … . God's worth and God's perfection cannot be put into words. When I say man, I have in my mind human nature. When I say gray, I have in my mind the grayness of gray. When I say God, I have in my mind neither God's majesty nor his perfection.
In other words, God is anything but "meaningful," "understandable," or "intelligible." And worship, if it is authentic worship of the biblical God, will, at some level, remain incomprehensible. ...
1
SoulWork
In "SoulWork," Mark Galli brings news, Christian theology, and spiritual direction together to explore what it means to be formed spiritually in the image of Jesus Christ.
Mark Galli is former editor in chief of Christianity Today and author, most recently, of Karl Barth: An Introductory Biography for Evangelicals.
Previous SoulWork Columns: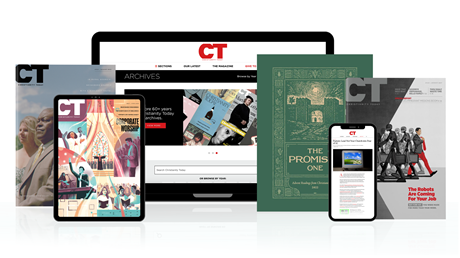 Subscribe to Christianity Today and get access to this article plus 65+ years of archives.
Home delivery of CT magazine
Complete access to articles on ChristianityToday.com
Over 120 years of magazine archives plus full access to all of CT's online archives
Subscribe Now
Seeker Unfriendly
Seeker Unfriendly