Jerry Falwell, a preacher, political activist, and founder of Liberty University, died Tuesday. He was 73.
Falwell was found unconscious in his Liberty University office and pronounced dead an hour later at Lynchburg General Hospital. The preacher, who had a history of cardiovascular problems, died of heart failure.
Falwell focused his energy at the beginning and end of his career on Thomas Road Baptist Church, which he founded in Lynchburg, Virginia, in 1956. The church, which was independent before joining the Southern Baptist Convention in 1996, now has 24,000 members. Falwell was one of the first megachurch leaders to develop a large media following, said sociologist William Martin, who wrote about the Religious Right in his 1996 book With God on Our Side. Falwell's daily radio broadcast, "The Old-Time Gospel Hour," became a national television show, reaching millions of people. The show's audience was the core of Falwell's Moral Majority, which he launched in 1979 to lobby for "pro-traditional family values."
"He began to say, 'Get saved, get baptized, and get registered to vote,' almost putting them on a parallel," Martin told Christianity Today.
Falwell rallied millions of religious conservatives to become involved in politics when they preferred to separate faith from government, said Michael Cromartie, vice president of the Ethics and Public Policy Center in Washington, D.C.
"Whether one agrees with his tactics or style, one at least has to grant that he was a major force in American political life," Cromartie said. Although Falwell long described himself as a fundamentalist, he countered the fundamentalist tradition of separatism.
"These lines between fundamentalism and evangelicalism have been blurred," Cromartie said. "As he got more involved in these cultural and political activities, he began to shed his fundamentalism and become known more as an evangelical."
The shift into political engagement stirred tremendous criticism from both liberals and conservatives. Former Moral Majority insiders Cal Thomas and Ed Dobson blistered Falwell in the 1999 book Blinded By Might.
"I was an outspoken critic of Jerry Falwell and others. Recently, I've changed my mind," said Dobson, a former Moral Majority board member and assistant to Falwell. "I think he was doing what he felt God was leading him to do and I was doing what I felt God was leading me to do. The ultimate judgment is up to God, not me or Jerry."
Falwell closed the Moral Majority in 1989 and announced that it had accomplished what he wanted by mobilizing religious conservatives.
But political activism may not be remembered as his greatest achievement. Martin, senior fellow for religion and public policy at the James A. Baker III Institute for Public Policy at Rice University, believes Falwell's lasting legacy will be Liberty University, a university with 9,600 students and winning Division I sports teams.
"It's not usual to launch and sustain a university," Martin said. "That's a real footprint to leave."
Falwell is survived by his wife, Macel, and three children. His son Jerry Falwell Jr. will succeed him as Liberty chancellor. His other son, Jonathan Falwell, will lead Thomas Road Baptist Church.
Critics and friends alike have praised Falwell for his character and contributions.
"We did not always agree on everything, but I knew him to be a man of God," evangelist Billy Graham said. "Some of my grandchildren have attended, and are attending, Liberty University. He leaves a gigantic vacuum in the evangelical world."
Although some will remember Falwell's charisma, others will remember his controversial remarks. After September 11, 2001, Falwell blamed abortionists, feminists, homosexuals, and the ACLU for the terrorist attacks. He later apologized. He also apologized for 2002 remarks in which he called Muhammad a terrorist — a comment that stirred riots in India.
"He often would say things in the public square that were matters of conviction in Thomas Road Baptist Church but sounded like bigotry on CNN, and that's what got him into trouble consistently," said Bill Leonard, dean of Wake Forest University Divinity School.
Despite Falwell's unquestioned influence, younger megachurch pastors have not followed his lead in politics, Leonard said.
"His death may be the end of an era of megachurch pastors who participate extensively in conservative political issues," Leonard said. "With some exceptions, the new generation of megachurch pastors are just not as interested in politicizing their ministries as Falwell did."
Related Elsewhere:
Jerry Falwell Ministries has a Falwell's Mothers' Day sermon and a biography. Liberty University has more information about the funeral.
He was publisher of National Liberty Journal, founder, chancellor, and president of Liberty University, and co-founder of Moral Majority (which was reactivated in 2004 as the Moral Majority Coalition).
The Lynchburg News & Advance, The Washington Post (1 | 2 | 3 | 4), The New York Times, NPR's All Things Considered and Morning Edition, USA Today, Richmond Times-Dispatch, Baptist Press, and other media outlets have extensive coverage of Falwell's death and legacy. Religion News Service, Associated Press, and other news services also have obituaries.
Article continues below
The Washington Post also rounds up newspaper editorials on Falwell. USA Today has an op-ed from Cal Thomas.
Christianity Today articles by or about Falwell include:
The Power of Hospitality | How to win over enemies and influence people. (A Christianity Today editorial, June 1, 2006)
Give Me Shelter (Now Workers) | "The devil appears again in the Trade Center smoke, Falwell tries another apology, and bin Laden's Abu Sayaaf connection." (September 1, 2001)
America on the Offensive | The world joins in prayer—and in attacking Jerry Falwell. (September 2001)
Conversations: The Jerry Falwell We Never Knew | He hangs out with liberal pundits and gay activists. Is this the same Jerry Falwell who founded the Moral Majority? (April 24, 2000)
Building Outreach and Friendship with the Homosexual Community | What Jerry Falwell really said at the Anti-Violence Forum. (Jerry Falwell, November 1, 1999)
I'd Do It All Again | Jerry Falwell is pastor of Thomas Road Baptist Church and chancellor of Liberty University in Lynchburg, Virginia. He founded the Moral Majority in 1979 and closed it down in 1989. (Jerry Falwell, September 6, 1999)
Is the Religious Right Finished? | Responses to the call of Ed Dobson and Cal Thomas for "some sort of quarantine." (Paul Weyrich, James Dobson, Cal Thomas, Ralph Reed, Jerry Falwell, Don Eberly, and Charles Colson, September 6,1999)
Making Radio Waves | Christian talk radio's high-wireless act is soaring. But without strong accountability structures, it could lose its balance. (August 15, 1994)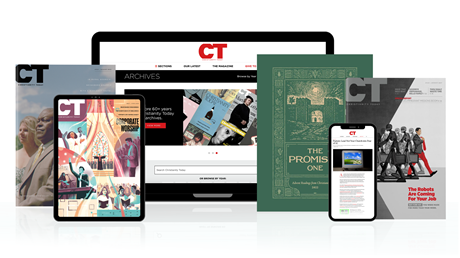 Annual & Monthly subscriptions available.
Print & Digital Issues of CT magazine
Complete access to every article on ChristianityToday.com
Unlimited access to 65+ years of CT's online archives
Member-only special issues
Subscribe
Falwell, Megachurch Pastor Who Organized Religious Right, Dead at 73
Falwell, Megachurch Pastor Who Organized Religious ...