true
Brenda Lee shies away from being pegged a "legend," but her genre-bending 50-year career with over 100 million albums sold certainly qualifies her as one. She's also the only woman to be inducted into both the Country Music Hall of Fame and the Rock & Roll Hall of Fame, following a string of hits that include "I'm Sorry," "Rockin' Around the Christmas Tree," "Break It to Me Gently," "Fool No. 1," and "Jingle Bell Rock." Through it all, Lee, who was raised in the church, stayed committed to her faith, but she didn't express it in song until this year, through Gospel Duets With Treasured Friends (Provident). The collection includes a cavalcade of country and rock superstars, including Dolly Parton, Vince Gill, Emmylou Harris, George Jones, Martina McBride and Huey Lewis, not to mention the Southern pipes of Little Miss Dynamite herself. Here's more from our face-to-face chat about her illustrious career.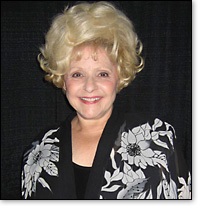 What's your take on being described as legendary?
Brenda Lee I'm thinking "no way" because I don't think of myself that way! I'm just a girl who's been really blessed to be doing what I'm doing and there's a lot of people who've sweated a lot of tears and put a lot of life's work into me to be able to have my dream. So if I'm a legend, then they're legends to. They're all a part of that circle.
What was it like back in the early days of rock 'n' roll?
Lee It was so fun, but I don't think any of us laying the foundation really knew our careers were going to explode. We knew that the music was there and that this was something special. But whether it was the rhythm or whatever it was, people just grabbed a hold of rock music more than anyone expected. We were glad to be on the front end, but I don't think any of us realized we'd still be here today.
Was it a conscious decision for you to transcend the lines between rock, country, and pop?
Lee I don't know if it's a conscious decision, but I never liked to be pigeonholed. Even before success, my shows involved all types of music: gospel, rock, you name it. I think you need to keep progressing and doing different types of music, because I wouldn't have been happy with just one type.
Who have been some of your favorite artists to collaborate with over the years?
Lee That's so hard to say because I've worked with everybody in almost every genre of music! I worked with all the rock folks and country folks and lot of gospel greats: Sophie Tucker, Judy Garland, Jimmy Durante, Red Skelton, Jackie Gleason, Tennessee Ernie Ford, Lucille Ball, Elvis Presley, The Beatles, Chuck Berry, Little Richard, Bill Haley. You name it and I worked with them! I never got the pleasure to collaborate with Frank Sinatra, though I did meet him.
I bet you've got a wall of fame in your house.
Lee I do. I always get autographs and I'm a picture hound. I'm such a fan! Ella Fitzgerald was a friend of mine and we used to play the same big nightclubs. She'd send me yellow roses on opening nights, and when she passed, I called her estate and was given a brooch. From Judy Garland, I have a bronze box with her name on it from when she performed for the last king of England. I have Jimmy Durante's old fedora hat, which he wore on stage for 50 years, and a ring of Flip Wilson's that says "God" on it. I also have a poster of The Beatles signed by each one of them because they used to open for me in England before they were a success.
Did you serve as a mentor to The Beatles in those early days?
Lee Sorta kinda. I wish I still had the little demo that I took back to my record company [Decca] around 1960 or 1961. I showed them a picture, played them the songs, and said, "Look, they are nothing like our rockers." They told me, "That will never happen here." But then a year later, here comes "I Wanna Hold Your Hand," and the rest is history!
What other careers did you help develop?
Lee I've mentored some. Tanya Tucker was one. Dolly Parton gives me credit for helping her get into the industry. Trisha Yearwood, LeAnn Rimes. I remember seeing k.d. lang on stage years ago; she was fabulous! We met her and she said, "I've always wanted to record with [legendary producer] Owen Bradley because I respect so much of what he's done with you." I took down her number and had him call her; he was always so great with girls—Patsy Cline, Loretta Lynn, and myself. The next thing I know, I get a call two months later from Owen wanting me to do a duet for k.d.'s album!
What was it like forging a path for women in rock, a male-dominated industry?
Lee I had a wonderfully visionary manager who never packaged me with other artists. I always headlined my own tours, and I guess I was never pitted against other artists. I think that was my toehold in establishing my own identity as a woman who could carry a show and draw people.
The 1950s, '60s and '70s were such a busy time for you. When were you able to take a break?
Lee I had a child in 1964 and another in 1969, and those were the only breaks I took. Up until six years ago, I was pretty much on the road for about 11 months a year working non-stop all the time in the studio or on the road.
In the '80s and '90s, you released a lot of greatest hits and concert collections. Why was that the focus as opposed to primarily new recordings?
Lee I was doing a lot of touring. Things had changed pretty much in the music industry. Country wasn't country anymore, rock wasn't rock anymore, and pop wasn't pop. I just felt neither fish nor fowl, and in 1986 I asked for release from MCA Records, which I had been with for 30 years. They still retain my masters and we have a wonderful working relationship through today. Just having my name on a roster didn't mean that much too much.
Were you ever concerned your visibility would drop?
Lee It was never a worry to me, but your visibility drops no matter what because it's attrition. We open the doors for other artists, and then they come along and we get older. You can't sustain that red-hot fame forever. My whole deal has always been the audience. For me to work on a stage is all I need, and I don't care about the other stuff!
Why did you step away from the road in the early 2000s?
Lee I wrote my autobiography and took almost two years to do it and I didn't tour during that time. I learned that there's a life after show business! I had never taken enough time off to really know that, so I thought it was kind of time to slow down and be with my grandkids. After working every weekend, gone all the time, it was time to slow down a little and smell the roses.
Why did it take so long to record your first gospel album? Why now?
Lee I don't know that I have an answer for that! It's always a given that you do a gospel album and a Christmas album. I did the Christmas, but I don't know why I didn't do the other one before now. I think it's a God thing and the fact that the door opened up. I grew up singing gospel music and it's in my roots. Something in my head said, "Now's the time."
How do you feel about taking a gospel record into the mainstream?
Lee It's scary because you never know how people will react, but I think the world today is hungry for this music. I'm hoping that people hear it and might even buy a copy. I'm hoping it can bring joy to them!
How did you assemble such an impressive guest list of artists to duet with?
Lee I made a list of all the people I'd love to have sing on it and I had all their numbers because they're my friends. A couple I didn't have—I had never met Huey Lewis before. Turns out he's with the same [artist] agency and that's how we got together. As far as Dolly, Vince [Gill], and George [Jones], and others, I just called them and asked. They were all thrilled to do it and I was thrilled for them to.
What was it like getting everyone's schedules together?
LeeThat was the hard part. It took two and a half years to finish because we all had to get our schedules straight.
Some of the collaborations seem natural, but nobody would've expected you to have a duet with Huey Lewis.
Lee Yeah, you wouldn't normally think of us together. I was looking for somebody with a big old voice to do it. He called the day after I asked and flew out to meet me later that weekend. I've always wanted to record that song since the Edwin Hawkins Singers sang it.
Do you think there will be a second installment, and if so, who might we expect to hear?
Lee I hope! I already have some other tracks with Delbert McClinton, Trisha Yearwood, Willie Nelson, plus other cuts by Vince and Pam [Tillis]. I was also getting into '60s artists like The Platters, The Dixie Cups, Fats Domino, and Little Richard, so that might happen as well.
What about teaming up with some newer Christian artists?
Lee Oh, I would love to! Michael W. Smith, Steven Curtis Chapman, and Rebecca St. James would be great. I'd also love to do something with CeCe Winans or Shirley Caesar as well.
Has it ever been hard at any point in your career to be a woman of faith amidst the temptations of mainstream music?
Lee No, it wasn't hard and that's because God's been good to me. He gives me enough wisdom to know what roads to take and the ones I shouldn't. I think I was very well insulated and protected during those very early and vulnerable years when I could've gotten into trouble. I had great people around me who really cared about me as a person. And now that I'm older, none of those temptations interest me!
Keep up with Brenda Lee's history and latest happenings at her official site. To read our review of Gospel Duets with Treasured Friends, click here. Visit Christianbook.com to listen to song clips and buy the music.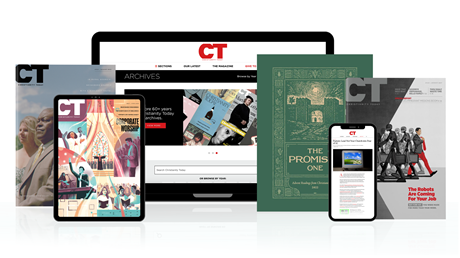 Annual & Monthly subscriptions available.
Print & Digital Issues of CT magazine
Complete access to every article on ChristianityToday.com
Unlimited access to 65+ years of CT's online archives
Member-only special issues
Subscribe
Reluctant Legend
Reluctant Legend