In an interview with CT deputy managing editor Timothy C. Morgan, Kay Warren spoke about whether abstinence really works and a new way of looking at HIV/AIDS prevention. It's so distinctive that Saddleback has placed it under copyright protection.
Probably what you are most familiar with is A.B.C. [abstinence, fidelity, or condoms]. Let me address that and then tell you the way that I look at it.
I have yet to find anybody who will look me in the eye and say, Being a virgin is not the best protection.
Virginity is the best protection against HIV, if you look at it sexually. What happens is that people say, "That's absurd. Nobody can control that. Women are raped. Girls are vulnerable to men who beat them, force them to have sex. Women can't tell their husbands, if they suspect them of being unfaithful, to wear a condom."
Yet when you really look at them and say, "Okay, can you tell me that virginity is not the best protection?" They have to grudgingly say, "Yes." And I say, "Great, we agree on that one."
How about each partner being faithful to each other in their relationship? Isn't that an incredible protection for people? And they have to say, "Yes." They'll quickly say, "That's not possible."
I say, "Let's just start with the ideal."
Being a virgin is a protection. A monogamous relationship is a protection. We can all agree on that. And—this is where very conservative people will disagree with me—condoms used consistently, correctly every single time, add a measure of protection against the transmission of HIV.
Because A.B.C. is so controversial, we've reframed it.
If you want to S.L.O.W. down the spread of HIV:
S Support the correct use of condoms every sexual encounter.
L Limit the number of partners, because studies ...
1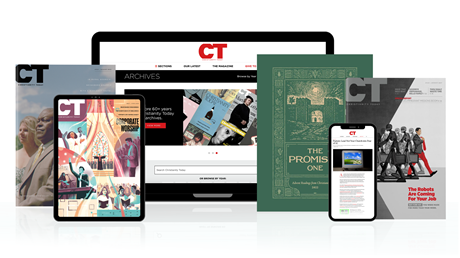 Subscribe to Christianity Today and get access to this article plus 65+ years of archives.
Home delivery of CT magazine
Complete access to articles on ChristianityToday.com
Over 120 years of magazine archives plus full access to all of CT's online archives
Subscribe Now
HIV/AIDS: S.L.O.W. It Down, or S.T.O.P. It?
HIV/AIDS: S.L.O.W. It Down, or S.T.O.P. It?