true
It's the sort of "discovery tale" that happens more in movies than in real life. A young artist from Bermuda dreams of a future in Christian music. She writes songs and even produces an independent project that wins some local awards. Aware that signing with a record label is an important future step, she identifies the one she would like to work with above all others: Gotee Records. She sends Gotee a few demos, knowing they're probably just getting filed (or thrown) away.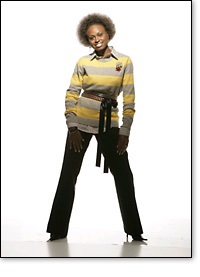 Some time later, while attending school studying songwriting for a music business degree, she and a group of classmates took a look at the songs of tobyMac. The next morning, he happens to call her house.  "My mother took the call. When I got home she said, 'Ayiesha, some Toby Mac guy called,' and I was like 'Waaaahhhh!'." Fast forward three years. Ayiesha Woods is no longer an unknown talent, but a Grammy nominated artist with Gotee preparing  to release her second album.
Woods smiles today as she watches her career unfold. "It's all about timing, and it's all about God really orchestrating things in our lives. I have to laugh because it seems like this thing has been going on for a minute. The years are going by so fast. It's been an amazing journey and God has really been doing some great things." The Gotee story, and the reasons Woods singled out the label as a top choice, predate her journey by about a decade; it's an equally fascinating tale of God's provision and timing.
Rewind to 1992. Three guys in Nashville share a love for music. Though they have diverse tastes they sport the same cropped beards and hang out together enough that people start calling them the "goatee brothers". Todd Collins is a percussionist and hands-on producer with a bent toward hip-hop. Joey Elwood is another producer focused on melody and concept. And the third is a guy by the name of Toby McKeehan, aka tobyMac, who also happens to be one third of the breakout group dc Talk. "At that time, there were very few labels, if any, focusing on music that will affect our generation," tobyMac told Billboard magazine. "I wanted to do a label that focused on a generation."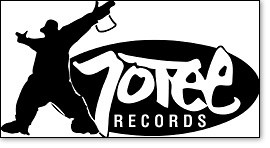 That's a fairly grandiose idea for a label that started almost unintentionally. Together they form a production team and start working with a young R&B trio called Out of Eden. When shopping for a label is unsuccessful, the three decide to form their own. Elwood recalls, "We all collectively said, 'Let's just give this a shot.' At the risk of sounding unprofessional, it was a very naïve entry into the business. We basically learned every day, on the job, because we had no training for what we were doing, other than we loved music and we produced music. That was the entry point. Three naïve guys, a willing band, and some really good songs."
Thus Gotee Records was born, the name intentionally misspelled ("We didn't want to be known as "the facial hair guys," says Elwood). The early days were challenging, and the three men struggled at times to figure out the nuts and bolts of the business. "Oh man, there were so many things we didn't have a clue about," Elwood recalls. Mostly the operational stuff, like how to set up a record in order for it to be sold in stores, with things like UPC codes and ISRC codes, or knowing the Soundscan numbers and how to pay royalties—all the things that people just don't really know."
As their on-the-job training continued, the new label expanded to reflect the diverse interests of the founders. Within 12 months, three other acts were signed: Christafari, GRITS, and Johnny Q. Public. Elwood notes that the first four bands filled four different music categories. "We looked at is as four legs of a chair: reggae, R&B, rock, and rap. It was very unintentional. They all came to us in different ways, and we loved the music of all four."
The 15 years since Gotee's founding has naturally seen many artists come and go, some of them major hits, including Jennifer Knapp, SonicFlood, and still on their roster, Relient K. Elwood states that artists are almost always found through some established contact. "Honestly, it just comes out of relationship. Relationship with new artists, promoters, agents, publishers. I'd say 9.9 times out of 10 that's where all the new artists come from—it's relational." Indeed, it was not those demos that Ayiesha Woods sent to Gotee records that caught TobyMac's ear. It was a local DJ who put a CD in his hands while McKeehan was vacationing in Jamaica with his family.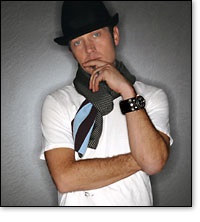 Woods is thrilled to have built her own relationships in the Gotee family. "The leadership is so amazing, and I'm so grateful to God. Apart from the business side of things, which is of course extremely important, those people over there are great people, people that love God, people that are concerned about what it is that God is saying, and that have a heart to empower the artist, so I'm really excited about that. The other artists that are on Gotee records, they're amazing people as well. We're talking artists that have something to say, artists that have substance, so it's great."
The present day in the Gotee story is, curiously, much like the label's early days. On March 31 of 2008, Gotee announced a buyback of their minority stake from EMI Christian Music Group, making them a fully independent company. Elwood looks at it as starting over.
"We felt like we had an opportunity to go back to where we began. We felt like we kinda lost our way. It wasn't anybody's fault but our own. What happens is, you get into a volume-based business and you get focused on volume, and that's not really how we started. We began to look in the mirror and realized we weren't the same company. So, we went to [President and CEO of EMI CMG] Bill Hearn. He was gracious.  It wasn't like, 'OK guys, that's fine.' It took some time to go through it. Bill could have made it very hard for us to do it and he didn't. We felt in a changing climate, in order for us to not only survive but thrive, we had to make some drastic changes. It's a redo. It's Gotee 1994. We have 4 employees and we have 7 bands. The good news is we have a sales base now, which we didn't have then, but it's kinda fun, taking all the lessons you learned in 14 years, and trying to re-apply them to this season that the record business is in."
New production and distribution models are guiding the new Gotee. Digital distribution adds a focus on songs to the historical focus on complete albums. Elwood's advice to his artists: "Don't go out every 18 months and spend three months in the studio to create this opus. What I really want you to do is create music all the time. Keep your muscle exercised all the time. No longer will the label take all 12 songs from a band and promote just two, and then tell the band we can't talk about you again until the next opus. There's that tension always in a label where there's that 8 months when you wouldn't talk about a band. So if the band is always engaged in music all the time, you should never not be talking about your band. It's scary because that's not the way we've been doing it [until now]."
Woods, for one, is okay with the changing scene. "I feel comfortable with how things are going, because I love to write songs. Our generation, we're the microwave generation. We want quick and fast and in a hurry. There was a time before when it was all about songs, and based on singles, and I think we're getting back to that. However it goes, I believe that God has given me what I need so that I can still contribute, and have something to offer in an industry that's up and down and this way and that. One thing about God—He's always the same, even in the midst of things changing, that's the one thing that's consistent. I'm excited to do albums or songs."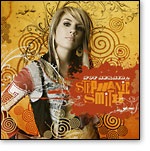 For the near future, Gotee will likely introduce newer artists digitally, reserving the traditional CD-based distribution model for established artists. Stephanie Smith's May release of Not Afraid, for example, will be digital-only. The idea is to create demand through radio and the Internet sufficient for the release of a physical CD in retail outlets later on. Similarly, Family Force 5 has released a digital 3-song EP in advance of their sophomore album this Fall.
Through all the changes in a tumultuous industry, Gotee maintains a steady focus. McKeehan declares, "Gotee was born of an artist heart, so we will continue to be an entity focused on arts and artists.  We feel confident in our ability to bring relevant and moving art to the people."
Elwood concurs, and offers a perspective on this new chapter in the Gotee story. "I'm confident in our future. I'm confident in the future of Gotee but I'm even more confident in the future of music. I think there's a wonderful, wonderful road ahead for people who love this business, love communicating with people through music. God doesn't need a song or a record company or an artist for his perfect will to get done, but he sure can use us. It's an exciting time."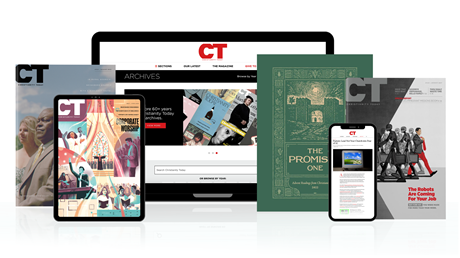 Annual & Monthly subscriptions available.
Print & Digital Issues of CT magazine
Complete access to every article on ChristianityToday.com
Unlimited access to 65+ years of CT's online archives
Member-only special issues
Subscribe
What's in a Label?: Gotee Records
What's in a Label?: Gotee Records