true
Editor's note: "Through a Screen Darkly," a monthly commentary by CT Movies critic Jeffrey Overstreet,explores films old and new, as well as relevant themes and trends in cinema. The column continues the journey begun in Overstreet's book of the same name.
A certain hunger sets in after film critics have spent the summer chasing down all of the big-budget action movies and sophomoric comedies.
This summer was no exception. We thrilled to the latest special effects (Iron Man), laughed at flashes of inspired audacity (Tropic Thunder), and threw out the trash (Space Chimps, Fly Me to the Moon, The House Bunny). And we rejoiced over a couple of blockbusters that proved to be unexpectedly meaningful (The Dark Knight and WALL•E).
But between May and August, our big-screen treasure hunt feels more like a search for needles in a field of haystacks. The promise of autumn turns our attention to movies whose names might be inscribed on Oscars instead of on Happy Meal toys. And yet even there, it's a challenge to find films that will last, movies that minister not only to the senses and the intellect but also to the heart.
I just found one of those films, a new favorite that's inspired me more than anything I've seen in months.
It's called The Island. And I wouldn't have discovered it if it weren't for something called Film Movement—but more on that in a moment.
Guilt-ridden priest
The Island—in Russian with English subtitles—begins in 1942. Anatoly is a Russian naval officer cowering and groveling at the feet of the Nazis who have captured him. They demand he reveal the hiding place of his commanding officer, Captain Tikhon, and he fearfully obeys.
What happens next is a wartime nightmare. A gunshot. And then a series ...
1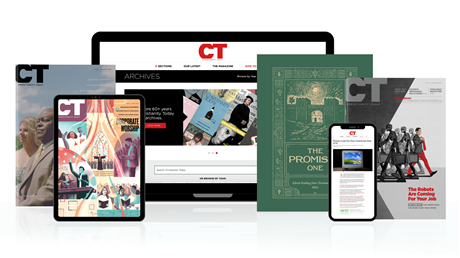 Find hope and historical insight. For a limited time, explore 60+ years of CT archives for free!
Daily devotions from Timothy Dalrymple during this pandemic.
Hundreds of theology and spiritual formation classics from Philip Yancey, Elisabeth Elliot, John Stott, and more.
Home delivery of new issues in print with access to all past issues online.
Join now and get print issues access to archive PDFs.
One Stunning Island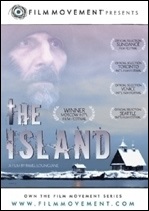 This slideshow is only available for subscribers.
Please log in or subscribe to view the slideshow.
One Stunning Island